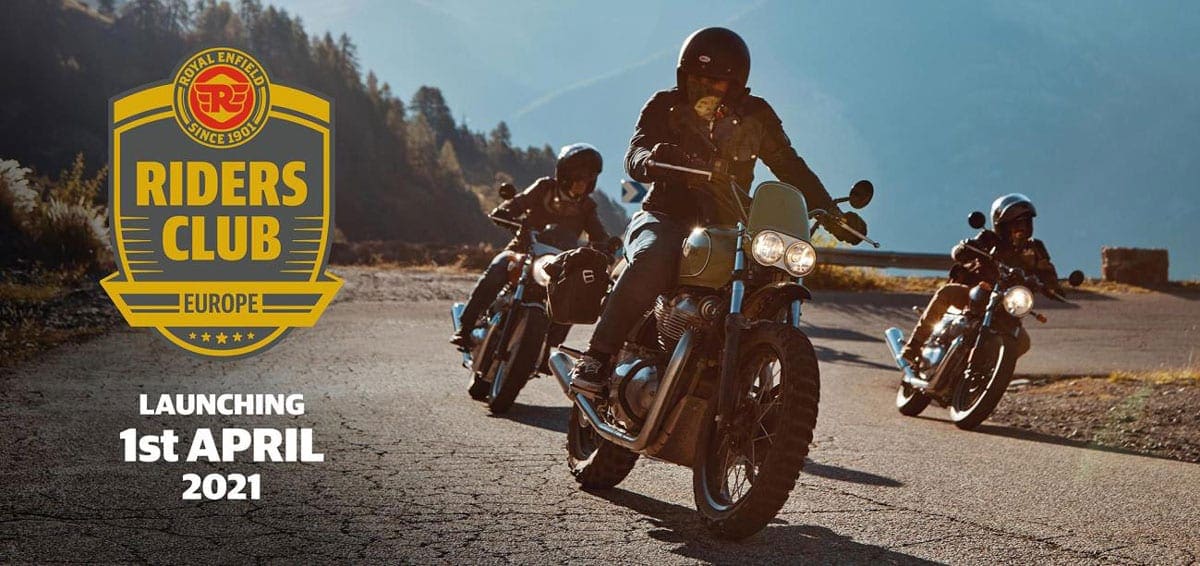 Royal Enfield announces the launch of its brand new Riders Club of Europe.
The club is a community-focused, one-stop-shop for all current and future Royal Enfield riders, packed with programmes of dedicated rides, brand experiences and event activations that will help to build strong motorcycling communities across Europe.
Related articles on MoreBikes
Said Arun Gopal, Head of Business Markets EMEA, said: "At Royal Enfield we're all about our riders – they are the real custodians of the brand. For everything that we do as a company; from the motorcycles that we develop to the entire brand ecosystem we carefully curate, we put the end rider at the core of our thinking.
"We appreciate that riders come in many forms and different guises; the purists, the adventure tourers, the retro bike enthusiasts or the everyday commuters that seek self-reliance and convenience. However, what unites them all is a yearning to get out and ride.
"We love motorcycling in its purest form, it binds and grounds us, and we welcome anyone into our world. We're excited to write the next chapter of Royal Enfield's enduring story, and we envision the Riders Club of Europe to be an integral part of this for many years to come."
What will the Riders Club include?
A dedicated calendar of local rides, community meet ups and exclusive members events organised by each individual official branch of the Riders Club.
A focus on 'Riding with a Cause' – a strong emphasis will be placed on grass-roots community engagement to raise awareness and support for core charity partnerships across Europe. Royal Enfield's annual 'One Ride' will be central to such activity, bringing brand enthusiasts together from all corners of the world for day of local charity ride outs, traditionally on the first Sunday of April.
Exclusive event hospitality to all Riders Club Members at select trade events and brand activations across Europe, as well as showroom previews for new model releases.
Direct access to all activities organised by Royal Enfield's carefully curated collection of third-party experiential partners – including national and international tours and rentals, single or multi-day training days and unique rides and events.
Membership to the Riders Club will be completely free of charge for the first year for all existing and new Royal Enfield.
From April 1, the Riders Club of Europe will be fully operational and a schedule of COVID-19 compliant activities will be browsable via the rider's calendar.
From this date all Royal Enfield owners will be able to activate their official membership of the Riders Club, selecting which particular Riders Club branch they want to be affiliated with and completing their own personal rider profile.
The selected branch will act as each rider's local hub for Riders Club activity. Every member will be able to take advantage