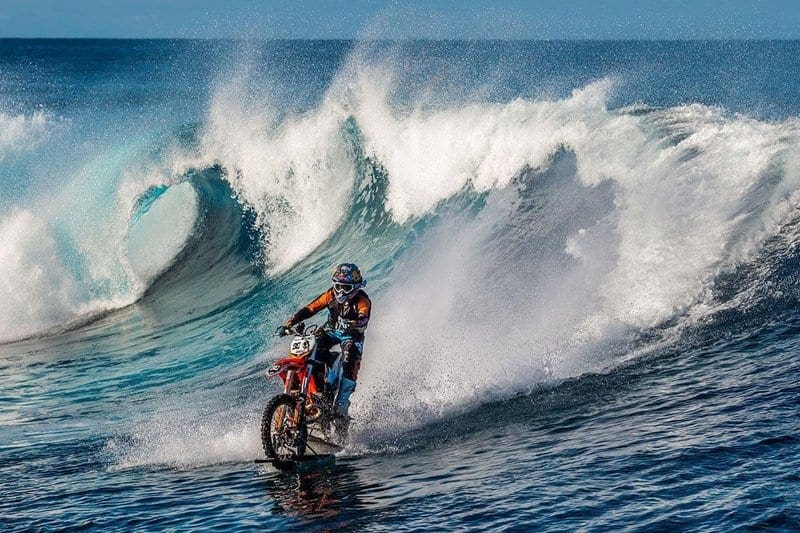 Former motocross racer-turned-stuntman Robbie Maddison is going to ride his one-of-a-kind water-blade motorcycle on Sydney Harbour as part of the 2017 Sydney Motorcycle Show in a couple of weeks time.
It will be the first time anywhere in the world that the public is invited to watch Maddison ride his bike on on water. 

The water-top ride will take place on Cockle Bay (above) on November 25-26 (the Saturday and Sunday of the event), with spectators invited to view the unique bike and meet Maddison at the Sydney Motorcycle Show from November 24-26.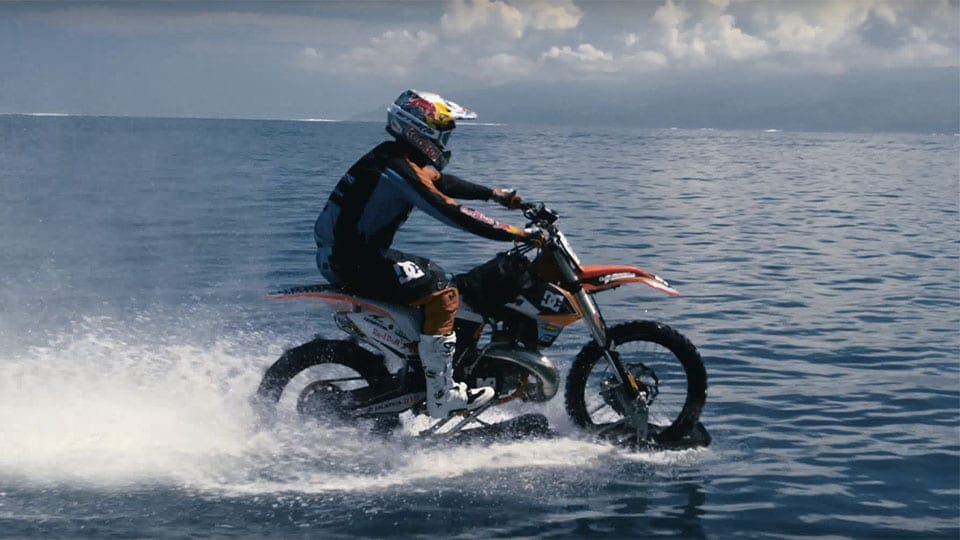 The Australian FMX legend made global headlines in 2015 when he rode the waterbike on a wave near Teahupoo in Tahiti, he said: "I am pretty excited to be coming to the Sydney Motorcycle Show and riding the waterbike in the heart of Sydney at Cockle Bay.
"This will be my first ever fully publicised waterbike ride and I hope everyone comes down to check it out." 
Maddison will ride the waterbike on a specially laid out course replicating a traditional flat track.