Tony Carter
New face, screen and huge skid pan on the belly. Gold Ohlins springers, too… So this bike IS going to continue in the Triumph range for 2021 then – as our exclusive spy shots prove. [keep reading...]
Tony Carter
There it is, the line-up from Benelli (and Harley-Davidson's small motorcycle) confirmed for later on this year. A 'stolen' photograph of an official future model line-up in China has confirmed some of the Benelli models [keep reading...]
Tony Carter
It's a bit of a silly-season in the new bike world at the moment and with all the spy shots and teaser videos leaking out, it's easy to miss a big future bike - but [keep reading...]
Sam Hewitt
Our specialist motoring solicitor Andrew Prendergast is back to guide you through motorcycle legal trials and troubles.   'My insurance record now trashed' Q: I have always fancied a scooter to re-live my 'yoof' and [keep reading...]
Sam Hewitt
Our specialist motoring solicitor Andrew Prendergast is back to guide you through motorcycle legal trials and troubles.
Ross Mowbray
Germany's Road Traffic Regulations now prohibit the use of all devices which alert road users of the location of fixed and mobile speed cameras. TomTom and Garmin have sent emails out to its customers, letting [keep reading...]
Tony Carter
Here's some pretty quirky videos from that there Keanu Reeves bloke where he's advertising Squarespace (a web site building service) whilst taking the mick out of himself riding, flying and surfing his Arch motorcycle. Made [keep reading...]
Tony Carter
https://youtu.be/M-wOp11FsF0 Here's a video of Sumo wrestlers wheelieing some small commuter bikes. We haven't the foggiest why. But it's a funny bit of film trying to sell something (bikes? helmets? sumo people?).
Sam Hewitt
The hope that next year would be different has been quashed as the 2021 Tokyo Motorcycle Show announces its March show will not go ahead.
Sam Hewitt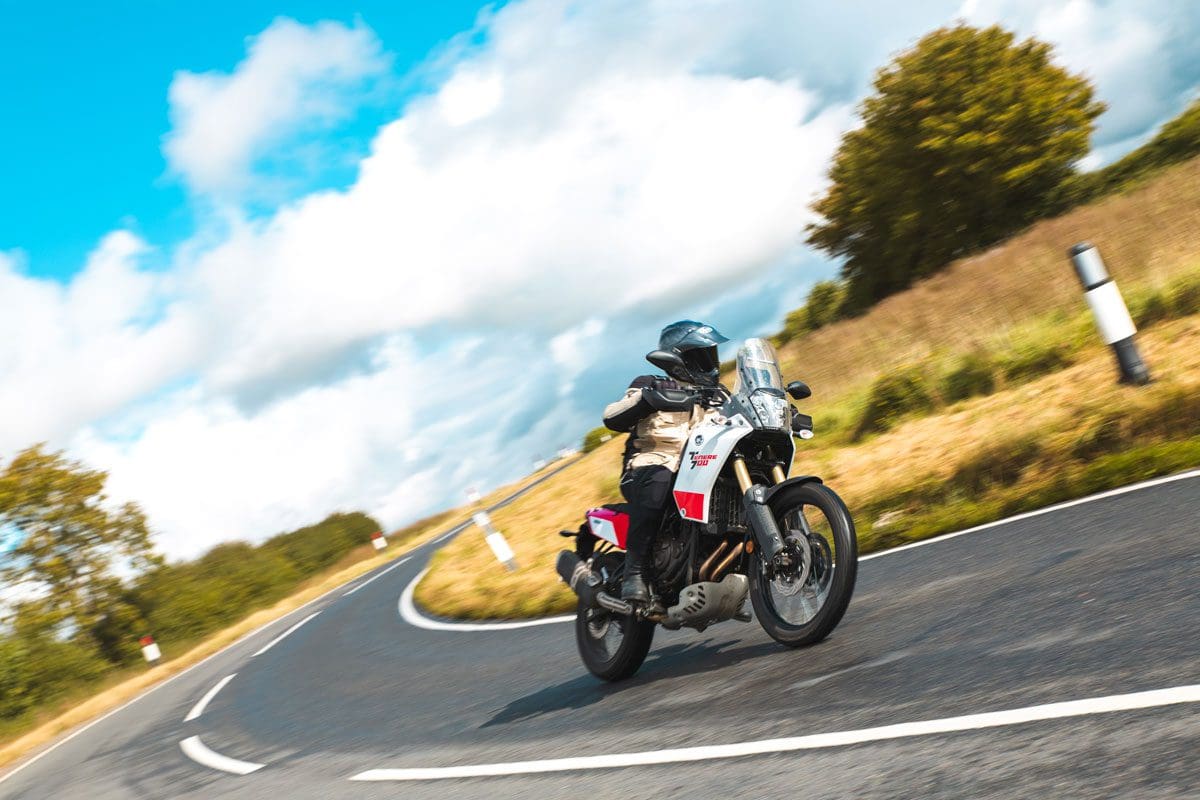 South Lincolnshire Advanced Motorcyclists (SLAM) has announced it is back on the road again after [keep reading...]
Ross Mowbray
Goodwood has confirmed its Festival of Speed and Revival events will not go ahead this year. The two iconic events which take place in July and September have been postponed until 2021, as a result [keep reading...]
Ross Mowbray
A statement has been released which confirms that this year's Isle of Man Classic TT has been cancelled as a result of the ongoing coronavirus crisis. The decision was made by the Isle of Man [keep reading...]
Tony Carter
Howard Quayle , Chief Minister on the Isle of Man. The 2020 Isle of Man TT races have been cancelled. In a statement just made at 5pm today (Monday) by Chief Mininster Howard Quayle, it [keep reading...]
Tony Carter
So far, so good. No Coronavirus on The Island means that (so far) things are progressing as scheduled for the 2020 road race event. With the Isle of Man government's latest update confirming that so [keep reading...]