There's been no better time to take to two wheels. More than ever before, commuters are looking for alternatives to often crowed public transport – and surely Honda's updated SH125i is as good a choice as any?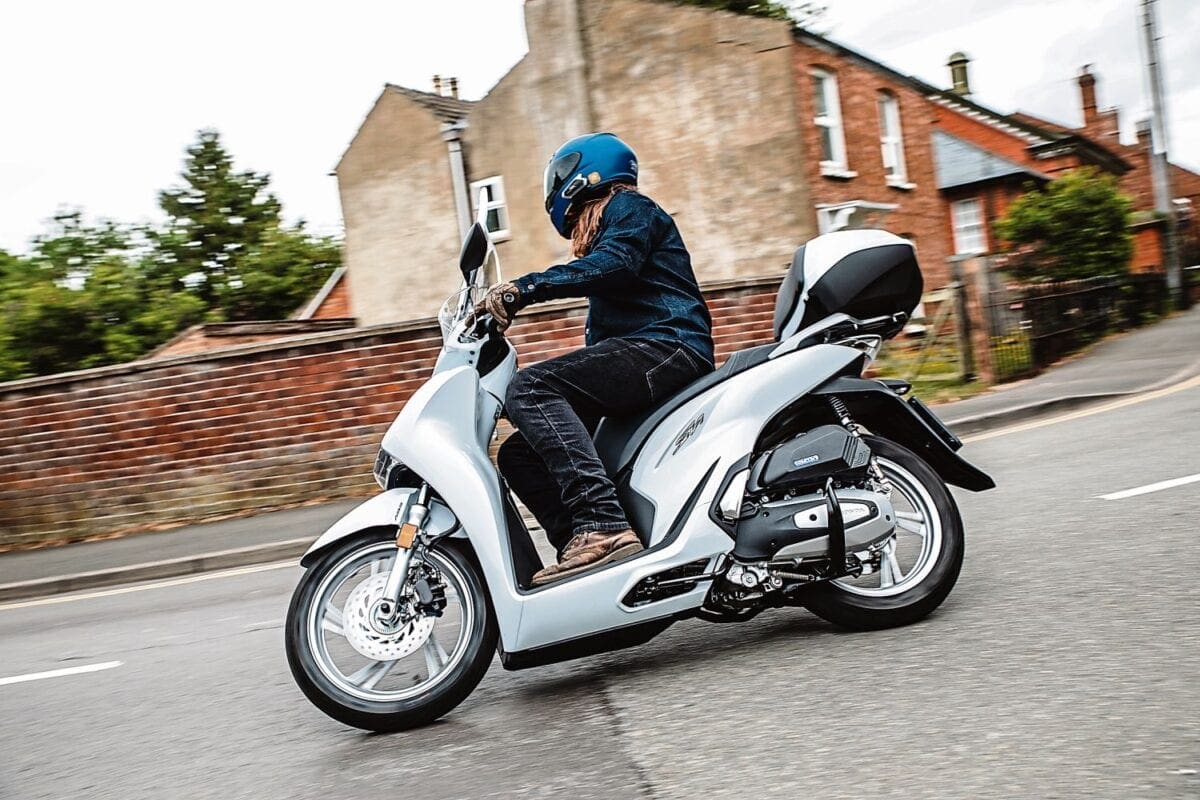 Honda knows what it's doing when it comes to scooters and has built a reputation for its not very exciting but thoroughly bulletproof machines. That's no criticism; if you're going to commuting year round in all weathers, you don't need something that's going to get your heart racing – you need something that'll start, on the button, every time. The SH125i fits that profile perfectly.  It's been round in some form or another since way back in 2001 and has been updated every few years since – but the basic formula remains the same; an efficient motor, 'big' wheels and agile handling. And it's still working; after the last update in 2018, the SH125 became Europe's best-selling scooter (shifting a respectable 18,000 units).
Article continues below...
Advert
Article continues below...
Advert
The headline news for the latest SH125i is its new four-valve eSP+ (enhanced Smart Power) motor which is connected to a twist and go Continuously Variable Transmission. It makes more power and torque than the outgoing two-valve version, kicking out a claimed 12.9bhp and 8.9ftlb of torque. Not exactly lightning fast – but what would you expect… it's a 125cc scooter. In town it feels nippy, mostly because that power's delivered low down in the rev range. You'll be able to get the bounce on your four-wheeled counterparts away from the lights – and more importantly, it's quick enough to pull out of junctions into all but the fastest of traffic, without having to wait for a big gap or a nod from a kindly driver who has recognised your plight. To help improve fuel efficiency, the SH125i gets Honda's Idling Stop technology. If you're sat idling for three seconds, the motor essentially goes into standby, until you twist open the throttle and get moving again. You can turn it off with the press of a button, but I don't see why you would.
It will come as no great surprise that the SH125i's natural habitat is in and around town. It excels here, with its 'big' (for a scooter) 16-inch wheels helping to offer light, agile handing – making cutting through traffic and performing fluid U-turns in tight spaces a doddle. Out on the open road, it's not exactly in its element – but it's capable. It'll sit a 65mph without too much trouble, even if it takes a bit of work to get up there from an easily achieved 45mph – and while wringing its neck on a downhill stretch, I was surprised to clock 75mph on the speedo. I wouldn't recommend riding it that hard, but even though it was right at its limit it remained stable, smooth and ultimately untroubled by my hard riding. It was planted in faster corners too – helped no doubt by its low-down fuel tank and engine. A low centre of gravity is never a bad thing. The Michelin City Grip tyres proved themselves perfectly capable too – offering ample grip even on greasy, rain-soaked Tarmac.
As you'd expect, the suspension's not hugely sophisticated – and it'll rattle your bones if you barrel over a bump or through a pothole with too much vigour. That's only ever a problem when the speed picks up though – around town it's more than up the job. There is preload adjustment at the rear, but I didn't bother messing around with that. The brakes are up decent too. Unlike many of its counterparts, there's no linked system here – Honda's trusting that you can operate two levers without getting into trouble. Even if you were a less experienced rider, I'm confident you'd find nothing to worry about on the SH125i – the twin piston Nissin caliper and 240mm disc at the front and 240mm disc and single piston Nissin caliper and 240mm disc at the rear offer reassuringly progressive stopping power. The rear's great; just drag it a bit and you'll be performing the tightest of turns with no trouble – and if you need to stop in a hurry, grab a handful of both and you'll be pulled to a halt in no time at all.