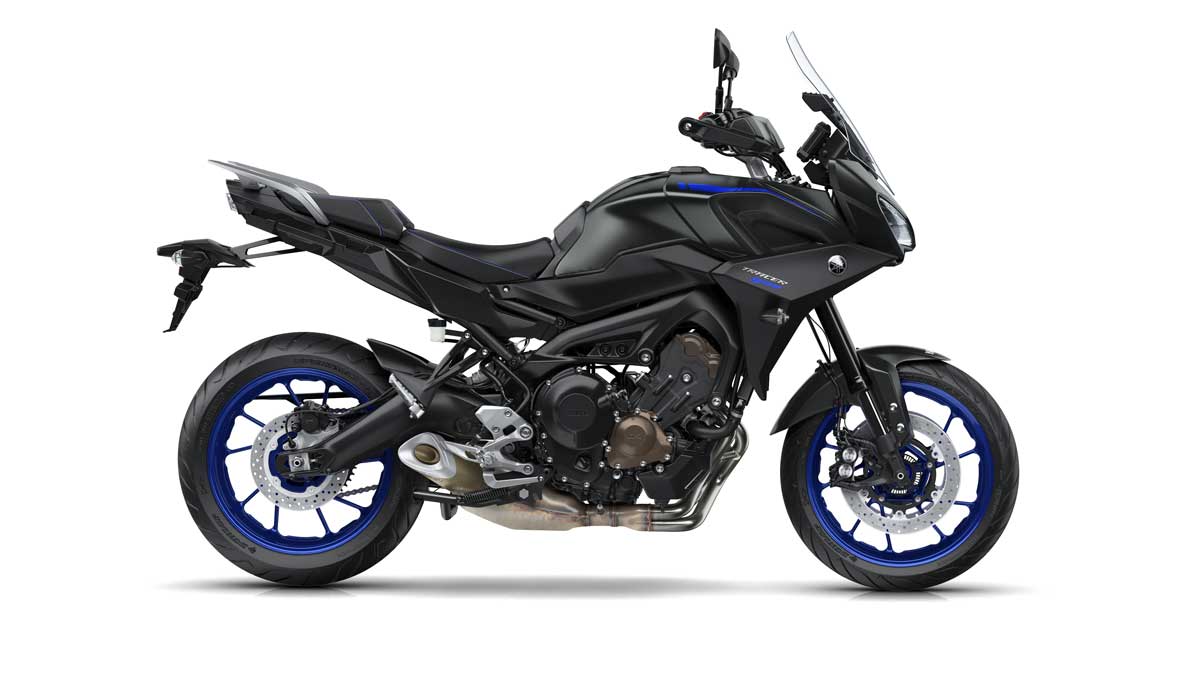 Mikko takes fuel range testing too far – literally too far.
I like to get my money's worth. And I like to make it last as long as I can. Like a tankful of fuel for instance…
Related articles on MoreBikes
I was on my way down to the London Bike Show. I had ridden the Tracer home form the office the previous night with the fuel light on for the last few miles. The next morning, as expected, the fuel light was still on. However, I figured that it would be a waste of 15 minutes to ride into town, fill up and ride back to join the A1 to go south. So instead I headed straight for the A1 with a plan to fill up at the first services on the way. It would be ok, right?
As you probably guessed, it wasn't ok. After slipstreaming lorries and going easy on the throttle I ran out of petrol a mile before the services.
Trying to concentrate on the positives, I told myself that at least the bike is not that heavy (not without any fuel anyway, ha!) and pushing the bike for a bit would be good exercise. After just a few yards it became obvious that the bike actually felt quite heavy, and the whole operation was a lot more exercise than I really wanted. Still, for a touring bike the Tracer is light, it was sunny, the road was flat, and the petrol station was (nearly) in sight. It could have been much worse.
How many litres?
Instead of the 15 minutes wasted riding into town for petrol I wasted a good half an hour, and sweated profusely as I pushed the bike.
Finally, I reached the petrol station and filled up the bike: 17 litres exactly, not a drop more. That's what you call a brimfull. Excellent! Except that I had a nagging feeling the Tracer's spec sheet spoke of an 18-litre tank. Must check that at home, but for now it was all good. I was ready to rejoin the A1 and head out for the show. But as I pulled out of the station I realised I had forgotten to put my earplugs in… Another stop, another few minutes, and then I was on my way.
London traffic
I had expected London traffic to be a nightmare, and it didn't disappoint. Filtering through static tin cans was not fast but at least the Tracer managed to squeeze through the gaps with ease. The excellent feel of the throttle, clutch and brakes was just the combination to get me through the traffic smoothly.
I eventually made it to the show, and sat down for a coffee to think about my journey down. With fuel in the tank, the bike had proved a capable mile-muncher. It's easy to ride both fast and slow, and the journey seemed like just a short hop.
A quick chat with the Yamaha guys also gave me an answer to the fuel capacity issue. Apparently, the tank holds 18 litres, but because of its shape you have to drip feed the last litre in. The tank looks full, but will take the extra litre they assured me. A bit fiddly, but it will give you a better range. That might have been just enough to get me to the garage… Next time, eh.
Rider: Mikko Nieminen
Cost new: £9249
Spec: 113bhp/65lb-ft
Engine: 847cc 3-cylinder, liquid-cooled, DOHC, 4-valves
Kerb weight: 214kg
Tank: 18 litres
Seat: 850mm/865mm
Miles this month: 355
Miles on clock: 5063
Averagempg: 58.2mpg
Current tyres: Metzeler Roadtec 01
Modifications: None
---
Advert
---
Enjoy everything More Bikes by reading the MoreBikes monthly newspaper.
Click here
to subscribe, or
Read FREE Online
.
Sign-up to the More Bikes Newsletter
Enter your e-mail address below and get regular updates straight to your inbox… You can unsubscribe at any time.