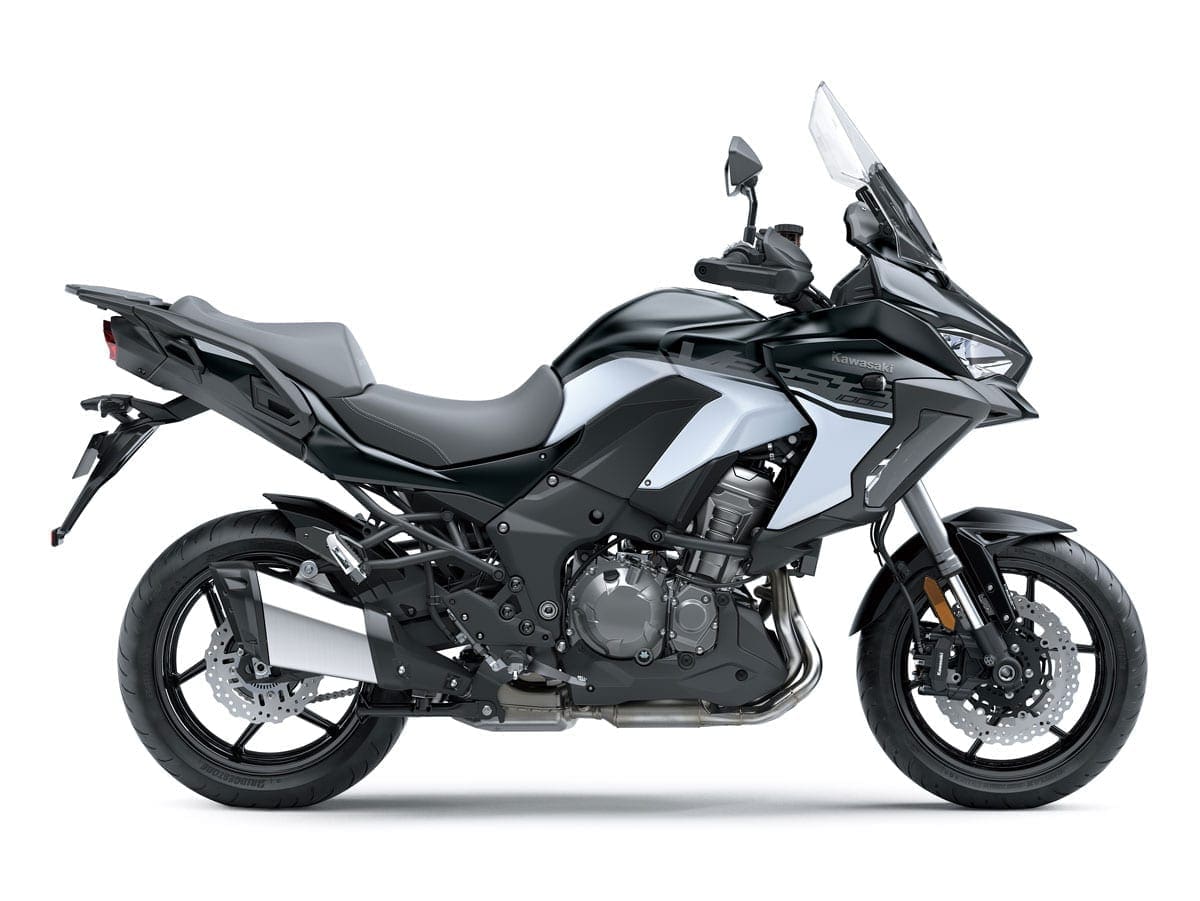 Bertie says he's been 'crying out' for a practical machine for years, now he's got one, for crying out loud he's too much of a Luddite to understand it…
Milo Dokmanovic from Kawasaki Motors UK was being very patient as he took me through it all just one more time…
Related articles on MoreBikes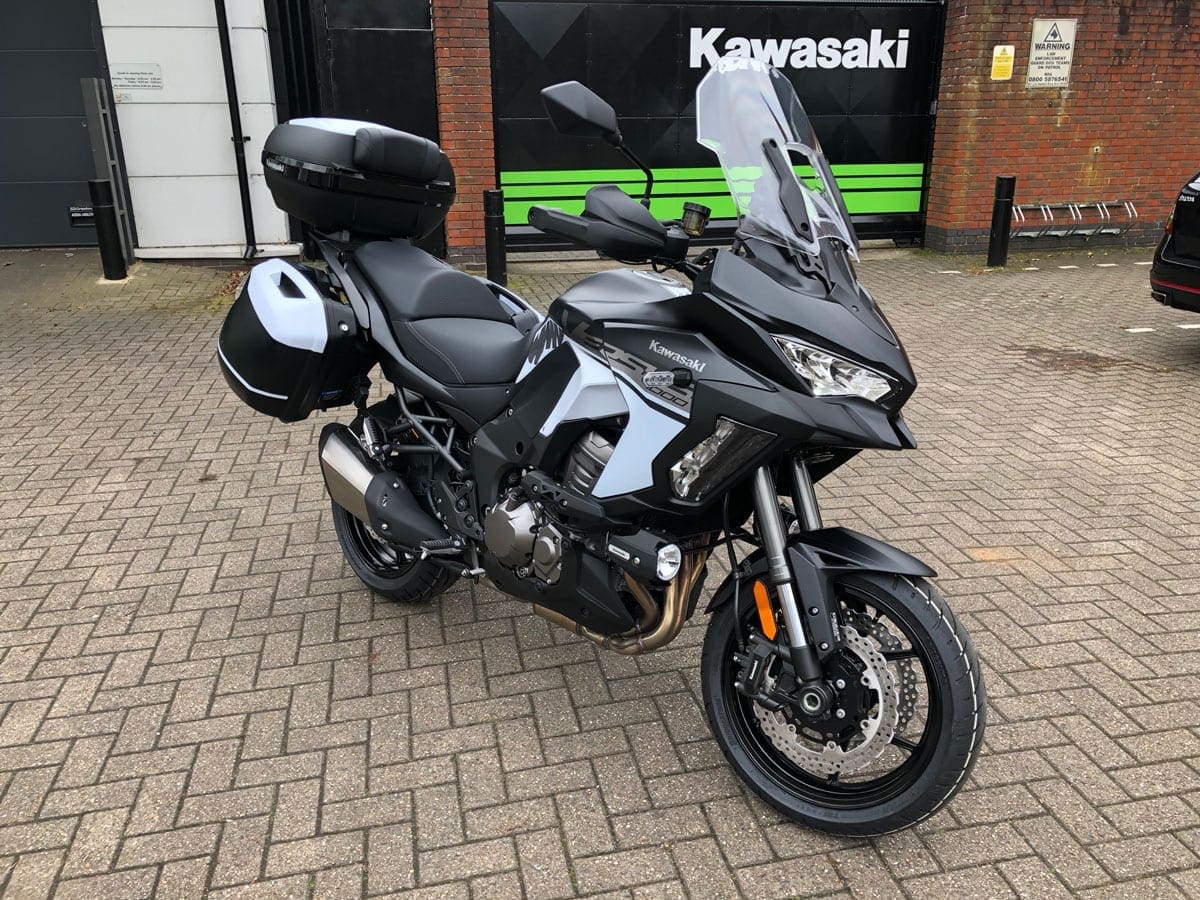 "And so, Bertie, you press this button here, then check the display and then press that button there and you can change the display. Clicking this button here will shuffle through the various modes, that button will change between the likes of the odometer, two trips, the lean-meter and max lean angle achieved thus far. And let's download the Kawasaki Rideology app and get you connected to the bike properly…"
Connected, properly, to a bike? Surely I just swing a leg over and hang on? Poor Milo, he's young, he's kind, he's patient and yet he's looking at me like I once looked at my father, back in 1983 when trying to explain to him the simplicity of the Ferguson Videostar's VHS recording 14-day timer. I now understand that life goes in circles. I am indeed old…
As said, I consider connection between rider and a bike to be one of buttocks and seat padding and hands and handlebars because I'm old school and I run an 'old school' bike magazine (Classic Motorcycle Mechanics). So, firstly, as I'm at KMUK and have a 110 mile trip home I wanted to be comfy for the return journey. I'll just worry about that darned display later – let's ride!

The ride home
Remember I said that for me bikes are about the simple connection betwixt posterior and padding, bars and hands, etc.?
Well, I'm just over six feet tall, but have a strange growing (well, a 'not-growing') disease called 'being part Welsh' and that means despite my height, the genes from my father's side of the family means my inside leg measurement isn't actually that long. I'm actually doing kung fu kicks just to get on the 840mm high Versys seat, but once there – I'm in and ready for the ride, even if I'm almost on tippy-toes as I pull down (not thumb) the starter…
What the hell, let's find the biting point of this clutch and clear off for some fun. I snick the Versys into first and gingerly pull away, all very 'gently Bentley' – as there's nothing worse than stalling/falling in front of Kawasaki's PR man, after all, he's been so nice up until now.
I always love that first ride on a new bike: where you – hopefully – gel together and get used to each other. My non-biking friends scoff when I say this, but we bikers experience this much more than 'just' car drivers do. It's true when we say bikes have souls and characters and we need to get used to them as well as all their foibles and traits.
[image_carousel source="media: 260378,260377,260376″ limit="20″ slides_style="default" controls_style="dark" crop="4:3″ columns="1″ adaptive="yes" spacing="yes" align="none" max_width="none" captions="no" arrows="yes" dots="yes" link="none" target="blank" autoplay="5″ speed="medium" image_size="large" outline="yes" random="no"]
I am really loving the seating position on the Versys as we navigate through Bourne End towards the M40 – you're in a position of supreme visibility and dominate the road ahead: this is why I love big, tall bikes like these. It's very reminiscent of my old faithful Honda Africa Twin RD-07A. And you can spot all those idiot car drivers who are using a phone in their laps…
While the stature of the Versys matches the old Twinkie, the motor is far removed. I may have lost around 80bhp compared to the H2 SX I've been riding recently, but this thing does have around double what the Africa Twin had, so any overtakes are fast and efficient: it's got plenty of shove.
On the M40 I have some time to check out those clocks – bloody hell there's a lot going on there. My 16-year-old daughter has a saying of 'Too Much Information' dad… when I mention any issues or ailments I may have and the clocks of the Versys are the same. If only there was a button to press to make the clocks seem 'old school' with just a tacho and a speedo? Now, I'm a bit of a military aviation history buff and I read somewhere that old hands in the Vietnam War who cut their teeth on old prop-driven planes in the Second World War would switch various systems off as they didn't need them. I can relate to that, as I keep looking at the accelerometer and brake meter and not the road ahead… These things light up/indicate when you're doing both, showing how much throttle opening and brake you're grabbing. Meanwhile what I can only describe as some sort of G-meter shows where my not inconsiderable weight is going, be it backwards or forwards…
The long way home
As the miles click down, I'm really beginning to appreciate the core values of the Versys. These aren't the hi-tech and very trick dash, or the silky-smooth quick-shifter (but more of these, next month) instead it's just the whole blooming togetherness of it all: the motor provides plenty of punch and the handling is simply spot-on. By the time I approach some local roads 20 miles from home I'm left with a bit of a choice – either the direct route home or some twisty stuff to try and out-do the current lean-angle meter on those convoluted clocks… can you can guess what I did? I think this is going to be a very interesting summer.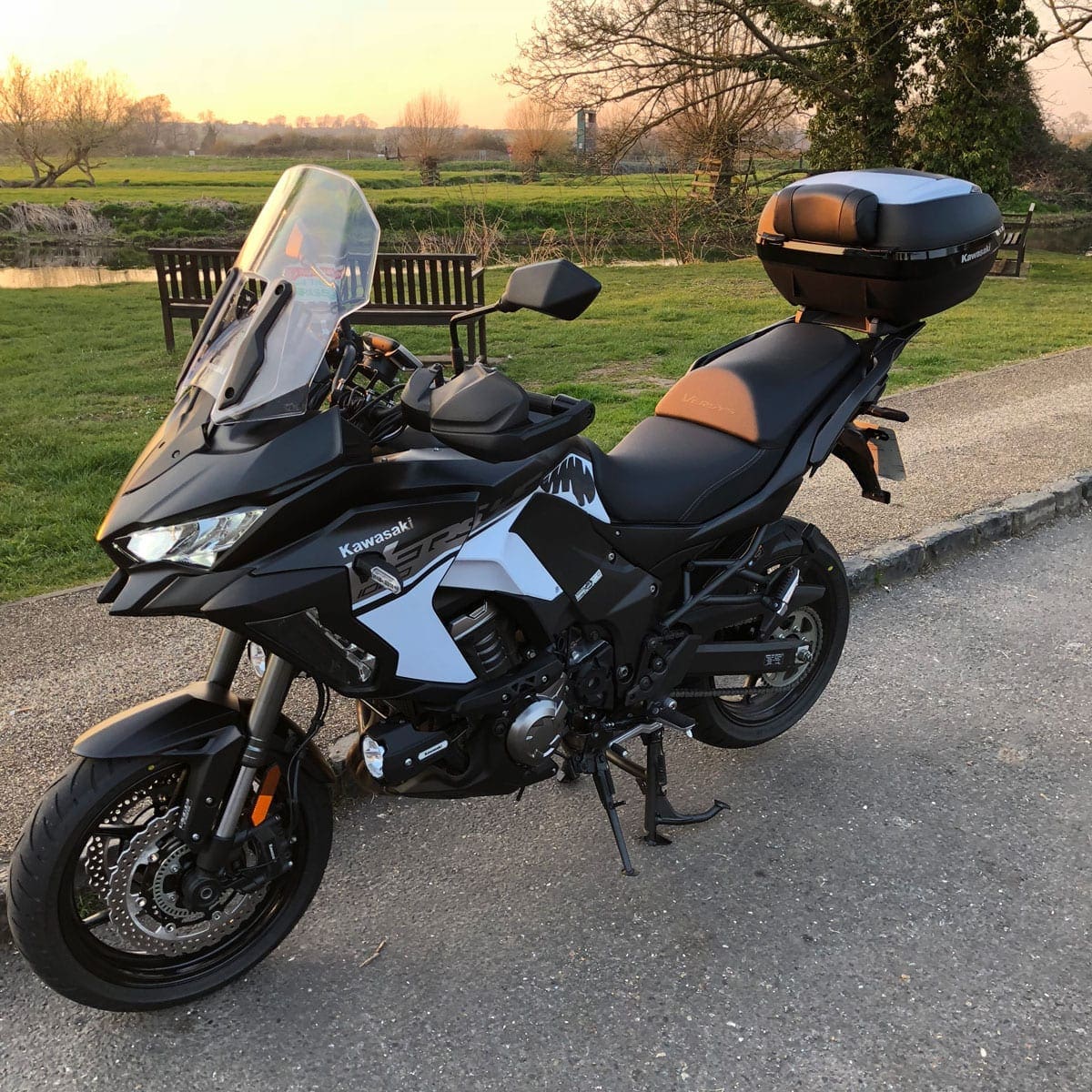 Kawasaki Versys 1000 SE Grand Tourer: This month
Rider: Bertie Simmonds
Cost new: £14,399
Engine: 1043cc liquid-cooled inline-four
Spec: 120bhp/75lb-ft
Kerb weight: 257kg
Tank: 21 litres
Seat: 840mm
Miles this month: 320
Miles on clock: 330
Average mpg: 45.5mpg
Current tyres: Bridgestone T31
Modifications: None
---
Advert
---
Enjoy everything More Bikes by reading the MoreBikes monthly newspaper.
Click here
to subscribe, or
Read FREE Online
.
Sign-up to the More Bikes Newsletter
Enter your e-mail address below and get regular updates straight to your inbox… You can unsubscribe at any time.