Motor Cycle Monthly went undercover with the Road Traffic Police in Cambridgeshire to find out a bit more about what they do. It was nothing like The Sweeney…
Sitting discussing Wayne's Isle of Man TT tattoos and talking with Mark about how much fun he had riding Fizzies in his teenage years, it was quite easy to forget just where I was and what I was doing. Sitting in this room full of motorcyclists chatting about their latest bike, their latest road trip or their favourite BSB track, was just like sitting talking to any other riders.
Admit it, a lot of people have preconceptions about the police and often think that they're out to spoil your fun. In reality, they aren't. They're there to ensure everyone stays happy, and is safe doing it, 365 days a year, 24 hours a day.
All motorcycle police riders are advanced drivers prior to their bike training, and there are extremely stringent standards required to be part of the team. Training varies around the country, but the Cambridgeshire guys take part in a zero-to-hero course. This involves one whole month of intense training, completing over 300 assessed miles a day, with a final and important test at the end. We were lucky enough to follow one of the instructors – Sergeant Chris Clare – and a willing volunteer – PC Simon Burgin – to replicate this final test. It includes a number of different road types: town; A-roads; motorways and rural twisties. Even after all this training, they're always learning and Chris ensures that the riders he's instructing know that too, "I'd say they were now at their most vulnerable, experience counts for a lot and I tell them that just because it has blue lights, it doesn't mean it sticks to the road any better."
The bikes that were to be today's steeds were two of the ten BMW R1200RTs on the fleet, fitted with Dunlop Sport Maxx tyres – a sporty choice you won't see fitted to many RT's, worn and replaced every 2000 miles. While the legal limit for rubber on the road is 1mm, the Sport Maxx are made redundant at 2mm to ensure they are always performing at their best. It's important that the officers have as much grip as possible. As well as the marked BMWs, Cambs police have two unmarked bikes – a Kawasaki GTR1400 and a Honda VFR1200 – which feature video filming equipment, sirens and blue lights. This year, the team added a pair of maxi-enduros to their fleet in the form of two Yamaha Tenere motorcycles to tackle anti-social behaviour and the disturbance caused by mini-motos, quads and other unlicensed vehicles being ridden off-road. In order to ride these off-roaders, the officers also have to take part in 'loose material training'.
So with all these bikes to ride, what do they chose to wear? They have their leathers specially made by Hideout, founded in 1979 and based in Ashdon. They have Altberg boots which are fully waterproof and custom made, and their heads are protected by Shoei Neo-Tech flip front helmets – in white of course.
I had one of the best seats in the house: up front in a fully marked BMW 530D, driven by Inspector Rogers, a fully qualified advanced driver and motorcycle nut… One of the biggest things that stood out as I watched the bikers in front were the increased head movements: they took place whenever there was a change in road positioning (a lot!) and whenever the speed increased or decreased. The command position was different too: instead of putting their left leg down, the officers kept their left foot on the gears, meaning they could move away quickly. The cops utilise every section of the road to get the best field of vision possible, and accurate road positioning allowed even the tightest of bends to be opened up, while clues were taken from the environment around them to predict hazards. It's this thinking ahead which makes them stand apart: looking over hedgerows at rooftops and expecting a 30mph zone ahead; watching for farmland to expect mud on the road; or simply thinking for the drivers around them!
Naturally you'd think that with this level of anticipation and care means that they'd be steady riders – quite the opposite. They were rapid. They rode the machines as if they were extensions of themselves: this type of control comes from extensive training and years in the saddle. Using the engine braking of the 4-stroke Boxers, they roll on and off the throttle more often than using the brakes, so this speed doesn't come at the expense of a smooth ride.
The weather was awful, roads were greasy and I have no doubt their visors would have been covered in grime, but they were solid and consistent – I described them as looking like Arnie in Terminator. The bikes weigh around 260kgs but they handled them as if they were 125s, with no moving around the bike or hanging their knees out.  As we headed back to the police HQ we were travelling along the A1, where the two bikes moved into formation as they would when escorting a VIP. Travelling at those speeds, within a foot or so of each other, requires immense trust and skill. It was stunning sight to see, yet this is usually done with six to eight bikes!
After being wowed by the skills of the officers, we had a chat with the Collision Investigation Unit – the guys who pick up the pieces when things have gone wrong.  Instead of it being a depressing experience though, it raised awareness that the majority of collisions are avoidable. Just easing off at hazardous areas (particularly junctions) can make all the difference. PC Simon Burgin of the CIU is also a lead instructor on the BikeSafe course run by the force. He rides by the rule of 'What if': "I always think about what I can see, what I can't see and what I can reasonably expect to happen. The attitude of the people on the course means that they are all in the right mind set to learn more and I've never had to tell anyone to get a taxi home! The aim is to educate the motorcyclists on the road and encourage them to think ahead, anticipate others' mistakes and leave room for them. We want them to be proactive riders armed with the right skills to stay safe." Sergeant Chris Clare furthers this point: "Ride as you see it, not as you know it, and remember that the speed limit is just that, a limit, it's not a target."
Should you be of the impression that the policeman who speaks to you is mean, nasty and out to spoil your fun – take a moment to think about what they might have dealt with the day before. More often than not, they're a biker, just like you…
MYTHS:BUSTED
Police get to break the speed limit all the time
On a training course, officers will only go over the posted speed limits when doing 'blues and twos training', even so they will go no more than 20mph over the posted limit. In national speed limit areas, they go as fast as is safe to be progressive.
In a real pursuit, it's down to the officer to justify his riding and why he used his legal exemptions. If he causes an accident, he could be prosecuted the same as everyone else, and it would be up to the rider to justify his actions. There is no blanket protection for a police rider or driver. 
They hide in laybys with their unmarked bikes to catch you, and race bikers to make them go quicker so they can ticket them.
Cambridgeshire Police take their unmarked bikes to events and encourage people to have a look around them. They've even had a special paint scheme done on the VFR to make it stand out, not to mention the big BikeSafe stickers on it. When people put the number plates of the unmarked bikes and cars online, Inspector Rogers is pleased: "I don't mind if people share them, I'd rather they know we have unmarked bikes, and where we take them so that they act as a deterrent."
They only ride bikes for work, they don't even really like them.
Of the guys we spoke to, the majority had their own bikes that they like to ride outside of work. They enjoyed going to bike meets, heading off on road trips with their friends (even to the Nürburgring) and watching bike racing. You see, they're normal. Well as normal as us lot anyway!
Words: Carli Ann Smith Photos: John Milbank
Your exclusive chance to see the police riders in action! This is the assessed ride that takes place after a whole month of training. Learn from them…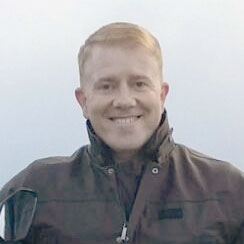 Latest posts by Tony Carter
(see all)
Does this get you revved up? Tell us why...
---
---
Subscribe to MoreBikes Newspaper
Get MoreBikes delivered through your letterbox every month. 12 issues for £15. Click here for more information.
---
Get MoreBikes.co.uk Updates
Enter your e-mail address below and you will receive biking news straight into your inbox...



You can unsubscribe at any time.
---