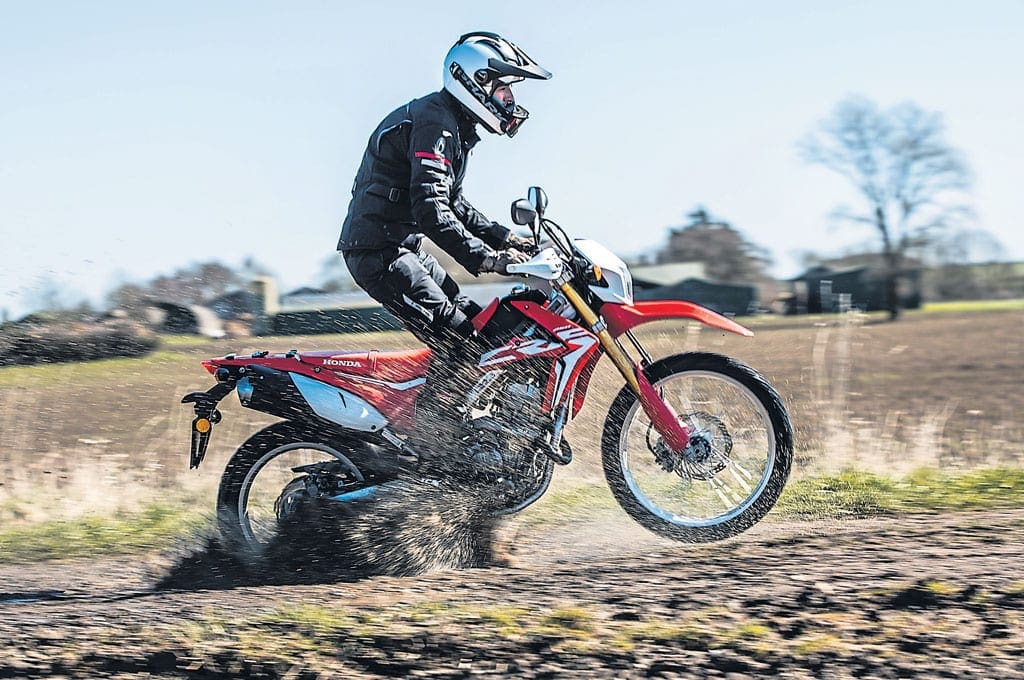 Whether you've never ridden before, or you've got a road licence and have never had a blast off-road, there are plenty of reasons to get involved.
Why should I ride off-road?
It's a great way to get into biking. Getting on two wheels isn't as easy as it used to be (or should be). High costs and complicated legislation associated with passing your motorcycle test can be challenging, but off-road riding takes that out of the equation, providing you're not planning on tackling green lanes and byways.
-Riding off-road allows you to get to grips with riding a motorcycle and cements the skills needed to get your hands on a full licence. Plus, if you take a tumble, dirt is a little more forgiving than tarmac.
It can improve your skills
The UK Government has officially endorsed the benefits of off-road training for licensed road riders. Some of the skills it encourages are how to ride safely on slippery surfaces, how to safely brake in varying conditions and improved bike control. In short: professional off-road training can make you a better motorcyclist.
Anyone can do it
From complete beginners to experienced riders, there are opportunities and training courses for everyone. And there's probably more off-road schools and centres than you think. Many provide the whole package, too, so you can still get involved even if you don't have any of the gear or even your own bike. Plus, it's cheap in comparison with riding on the road, and if done properly and safely, it can be a great introduction to two wheels for kids as well.
It promotes fitness and learning
Off-road riding is a physically demanding activity requiring a certain level of fitness. Inevitably, the more you do it, the more your fitness and skills will improve. It can be a great learning experience, too. From co-ordination and confidence when handling a bike, through to developing mechanical and technical skills, there are a whole host of benefits to hitting the dirt.