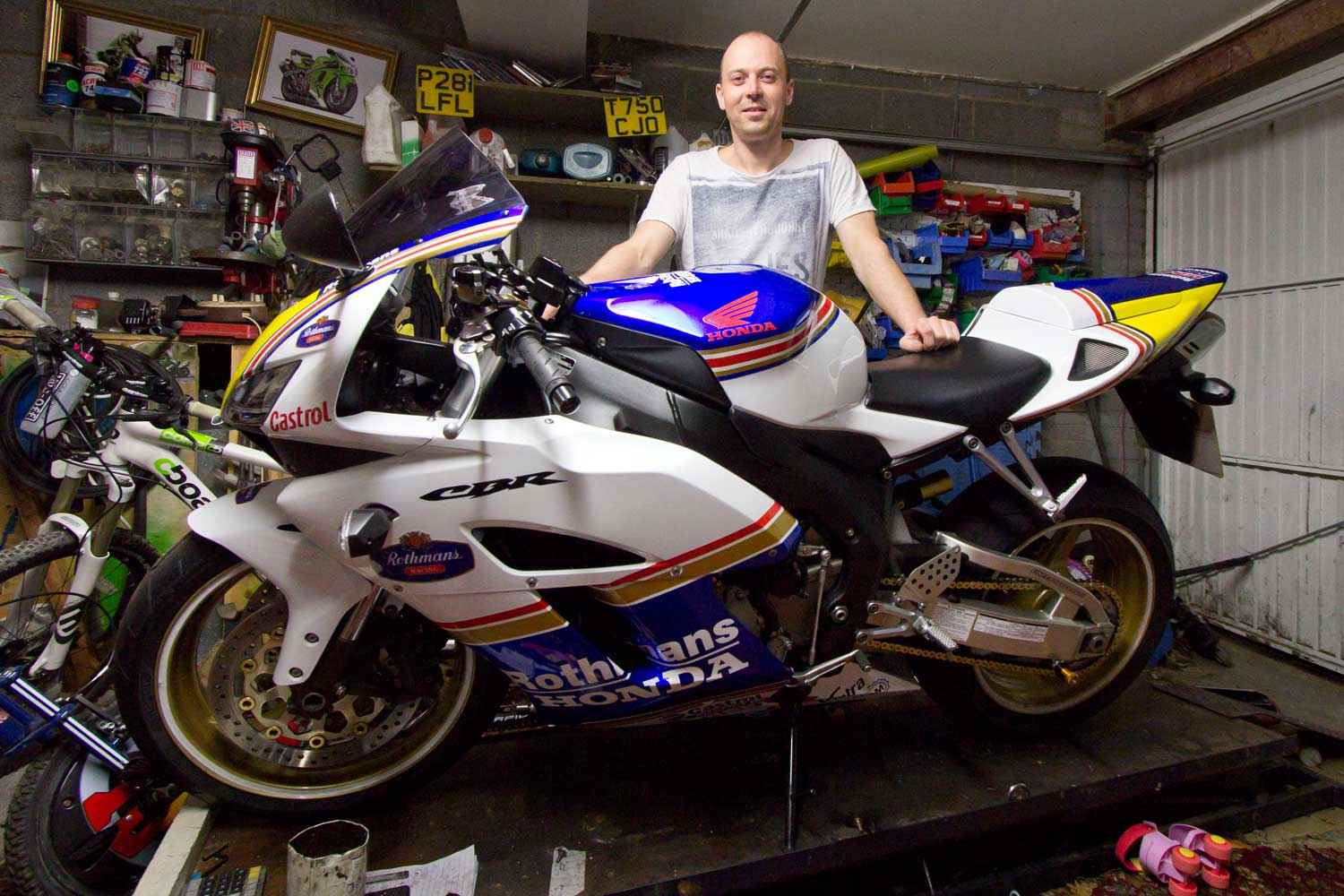 Ex-racer Mark Hardy just loves bikes. Rather than buy one and stick with it, he looks for a machine to suit his next trip. Having bought dozens of motorcycles, and viewed hundreds, he's got some great advice on how to buy a motorcycle, and for getting the best deal…
"I spend hours trawling eBay, and set up 'saved searches' within a 50 mile radius to alert me when a new one comes up. If I see something I'm interested in, I put a low bid on straight away, and wait to see if anybody else shows any interest.
"I'll only place bids on bikes with a service history, and if there's not enough info on the advert, I'll drop the seller a message, or phone them. For instance, if the listing doesn't mention that the V5's present, I won't assume: I'll always ask!
"I also run an HPI check on everything to avoid unpaid finance, stolen, or written-off bikes. Occasionally a seller won't know about an issue – I actually got a bike for half price once through this bartering tool! The key thing is to know what you're buying, and what you're capable of repairing.
"I've bought bikes without viewing them, but I'm not afraid to refuse to pay for something if it's not as described. Keeping my buying within a 50 mile radius saves some fuel cost if a seller has wasted my time.
"I'll always look for things that have been missed off the listing, as they're a perfect way to haggle, and I quote the repair at full dealer prices. Having a trailer helps – I always go to view a bike with all the cash in my hand, ready to do a fast deal. It's also worth keeping an eye out for bikes that don't sell – making contact afterwards can be a great way to save some cash on the asking price.
"I'm attracted by plenty of facts in an ad's description, and as many decent pictures as possible. If someone's taken the time and care to shoot a lot of good images, the chances are they're not hiding anything.