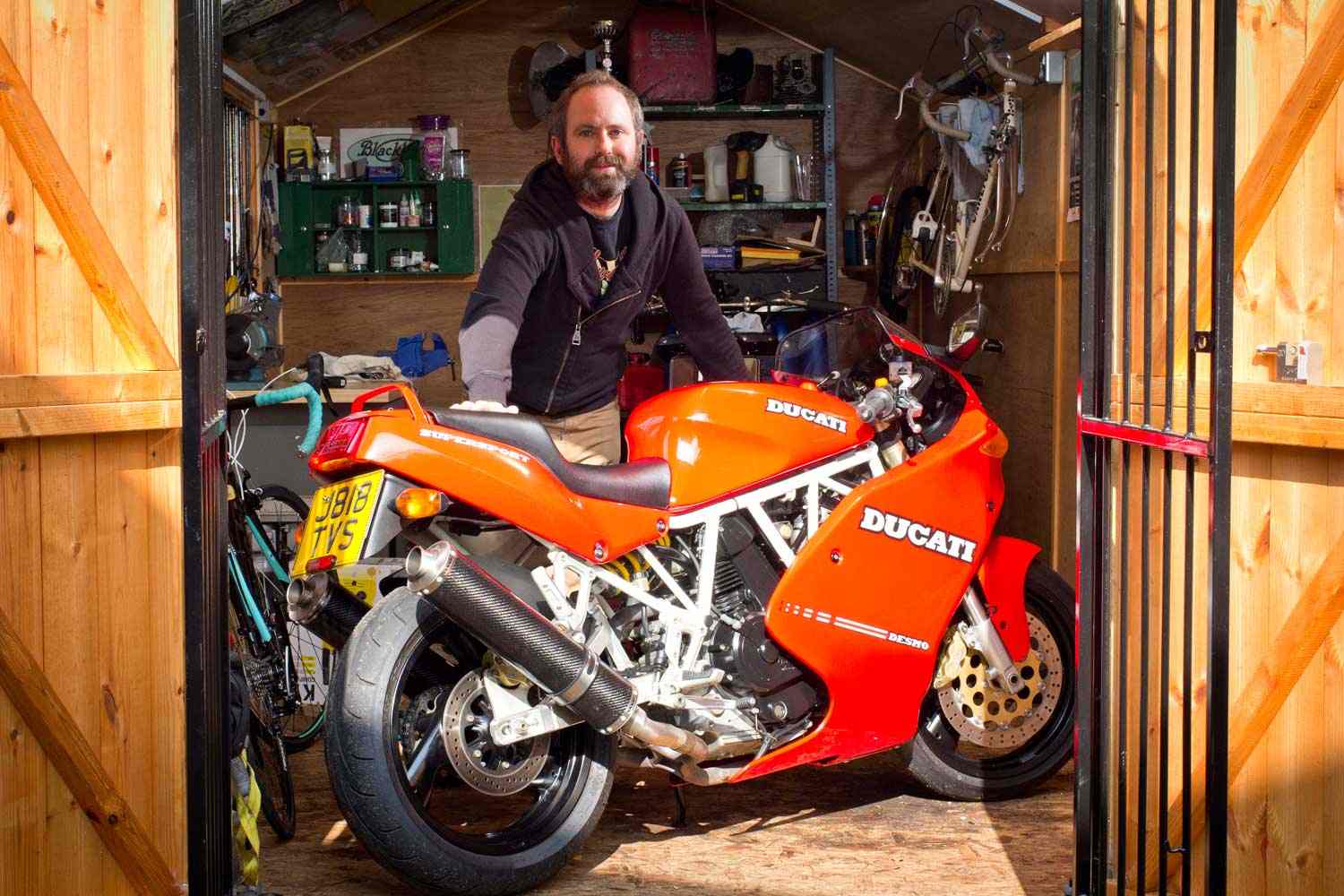 James Robinson is editor of The Classic MotorCycle, and a regular at Bonhams auction house (specialists in classic vehicles). His biggest purchase was an ex-Grand Prix 250 Benelli that he bought for a UK enthusiast at £80,000. Here's his advice on how to buy a motorcycle from an auction:
"Don't forget the commission. You'll have a percentage of the hammer price to pay (typically 10-15%), then VAT on that commission. If you pay £5000, you'll likely be looking at £750 commission, then £150 VAT. So, a bike you bought for five grand will actually cost you £5900.
"Speak to the auctioneers first, to look at any paperwork they might have. It also gives you a chance to get to know them, and make them aware you're interested in the bike.
"A seller can legally bid on their own bike, up to the reserve price, to get the bidding moving. Bonhams have a catalogue for each auction, and if the estimate price is £4000-£5000, the bidding will often start around £2000, but it's a fair bet that the lower estimate is the reserve price.
"I'm always half looking for a bargain, and set a price that I won't go over. Having said that, if I've absolutely set my heart on something (or someone else has asked me to bid for something they desperately want), then I'm going with the mindset of 'I'm having that bike', but that's unusual in my case – normally I have a strict limit, then walk away. Prices can get out of control, especially when classic bikes are auctioned alongside classic cars – a car enthusiast might have decided they'd pay one and a half million for something, so when they see a bike for twenty five grand, it's a bargain to them! I wasn't looking for this Ducati, but picked it up at a good price of £1800. I don't want to think about what I've spent on it since though…
"When I'm checking a bike over, I look for things that don't look right:
Do the control cables run correctly? Does the inside of the tank look clean and rust-free? I always get down low behind the bike, to see if it's wonky. It's the obvious, badly bodged things I'm checking. If it doesn't seem right, I'll walk away."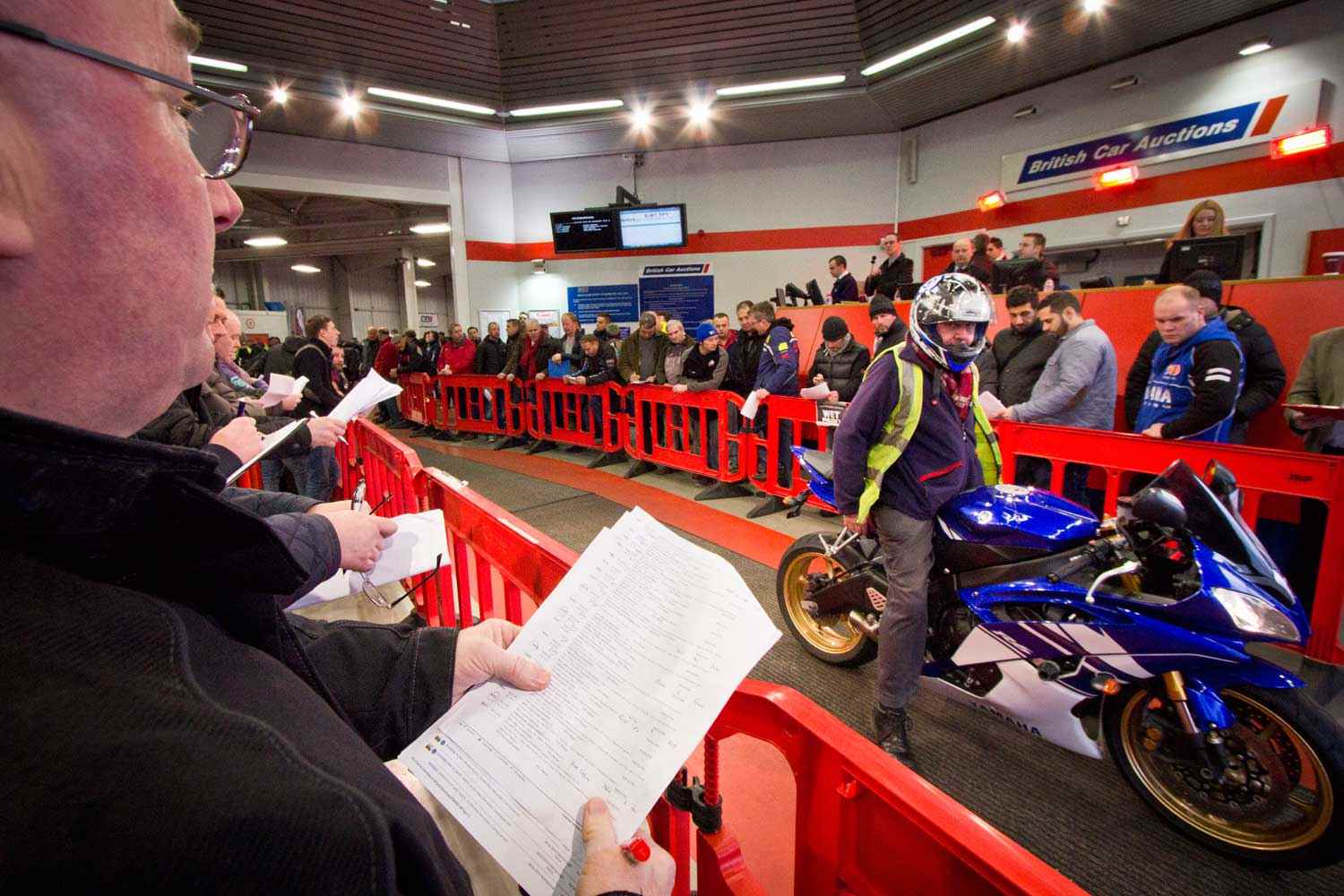 A beginner's guide to auctions
We spoke to British Car Auctions for the low-down…
Do I need to register? No – for most BCA auctions you can just turn up.
How do I see the paperwork? Ask the rostrum clerk. BCA also publishes full online catalogue listings in advance.
What does a warranted mileage mean? The seller has warranted the mileage, usually with a service history and/or MOT certificates.
Is there any warranty? Sold as seen means the vehicle is for sale as it is, with no warranties. The auctioneer will read out particular defects if notified by the seller. On a BCA Assured report, a 30-point mechanical check is carried out by the AA and can be seen at the auction, or by visiting the BCA website.
What does 'VAT margin' mean? Vehicles that are not eligible for recovery of VAT even if purchased by a VAT registered person and bought on a tax invoice are called Margin Vehicles.
What does 'VAT commercial' mean? All light and heavy commercial vehicles, plant and equipment are subject to VAT on top of the auction selling price.
How do I place a bid? Simply raise your hand clearly. The auctioneer will take your bid at the current increment is (typically £100 or £50) and – if there are subsequent bids – will return to see if you wish to bid higher.
What fees can I expect? Buyers who purchase a Police Authority bike will pay an additional 5% (+ VAT) on top of their winning bid, as a buyer's fee. On all other bikes, the standard non-refundable BCA Buyer's fee (+VAT) applies. This is calculated on a sliding scale (stated in our Terms & Conditions of Sale, which are prominently displayed at all our centres) depending on the value of the 'bike purchased and ensures there's no outstanding hire purchase or credit on the vehicle, and that it's not stolen or an insurance write-off. The premium fully underwrites the vehicle if these issues subsequently come to light.
There is also a £26 V5C New Keeper Transfer Fee as BCA is legally obliged to inform the DVLA of a change of ownership. Cash incurs a 1.25% + VAT fee, credit card 2.5% + VAT. Due to EU guidelines, BCA will not accept more than £9,000 in cash.
What happens if I win? Typically the winning bidder makes a deposit of 10% or £1000 (whichever is the largest) at the rostrum. A receipt is issued, to be taken to the cashier's window where full payment is made and any paperwork collected. The buyer is issued with a pass-out slip, can collect the key, and take vehicle.
Click here for expert advice when buying from a dealer…
Click here for expert advice when buying privately or from eBay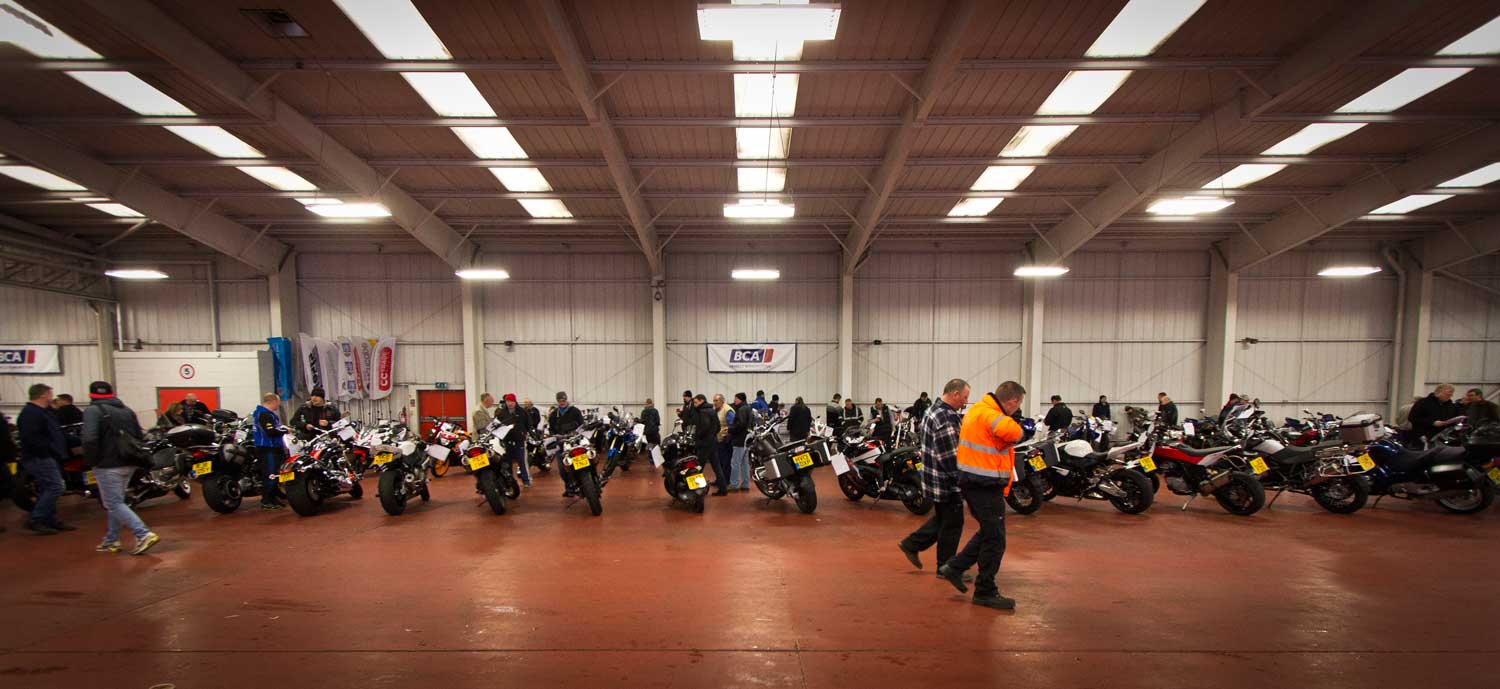 ---
Advert
---
Enjoy everything More Bikes by reading the MoreBikes monthly newspaper.
Click here
to subscribe, or
Read FREE Online
.
Sign-up to the More Bikes Newsletter
Enter your e-mail address below and get regular updates straight to your inbox… You can unsubscribe at any time.