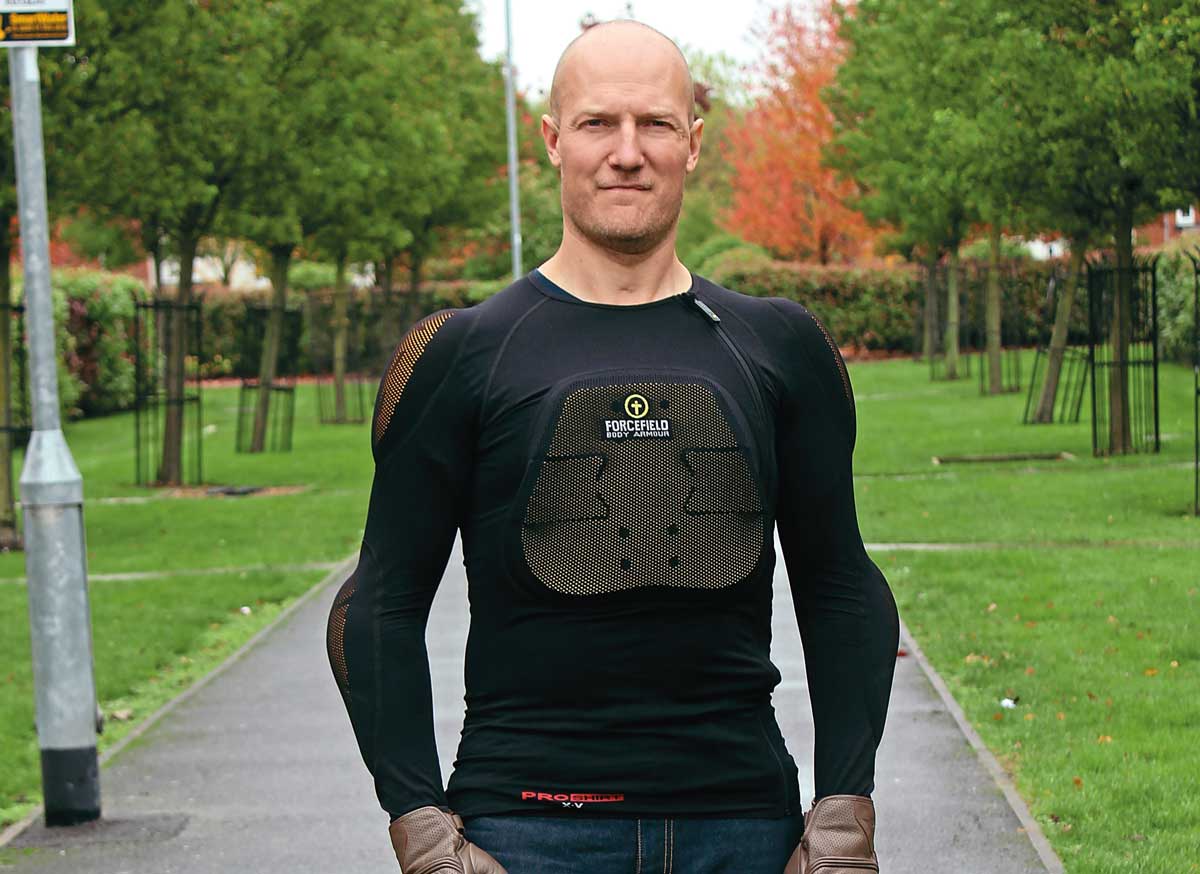 There are two separate items here, but they are so similar that I have combined the review. The main difference is that the Forcefield Pro shirt has a chest protector, whereas their jacket doesn't.
The idea is that the Forcefield Pro jacket and shirt give you the impact protection (proper heavy-duty Level 2 stuff for the back and chest protectors, for limbs you can choose Level 1 or 2) built into your mid-layer, and you then add an outer layer for abrasion protection.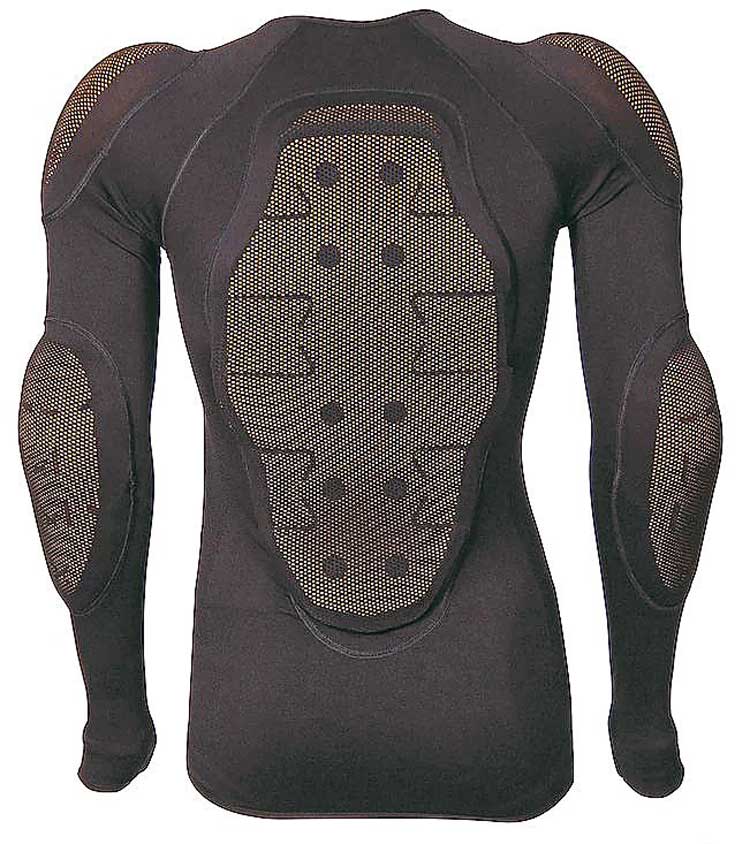 'Great for hot summer days'
Because the impact protectors are under the outer jacket, tight against your body, they should stay in place better if you take a tumble.
The garments are soft, with a hugging and stretchy design. They're highly breathable even with the large protectors in place – ideal as mid-layers.
You may also be interested in:
These protective garments are great for hot summer days because they are so breathable, but also for winter riding because you can just pile on as many layers as you want.
They are an easy way to upgrade your protection without buying a new jacket.
Tested by: Mikko Nieminen | from: £169.99 | www.forcefieldbodyarmour.com