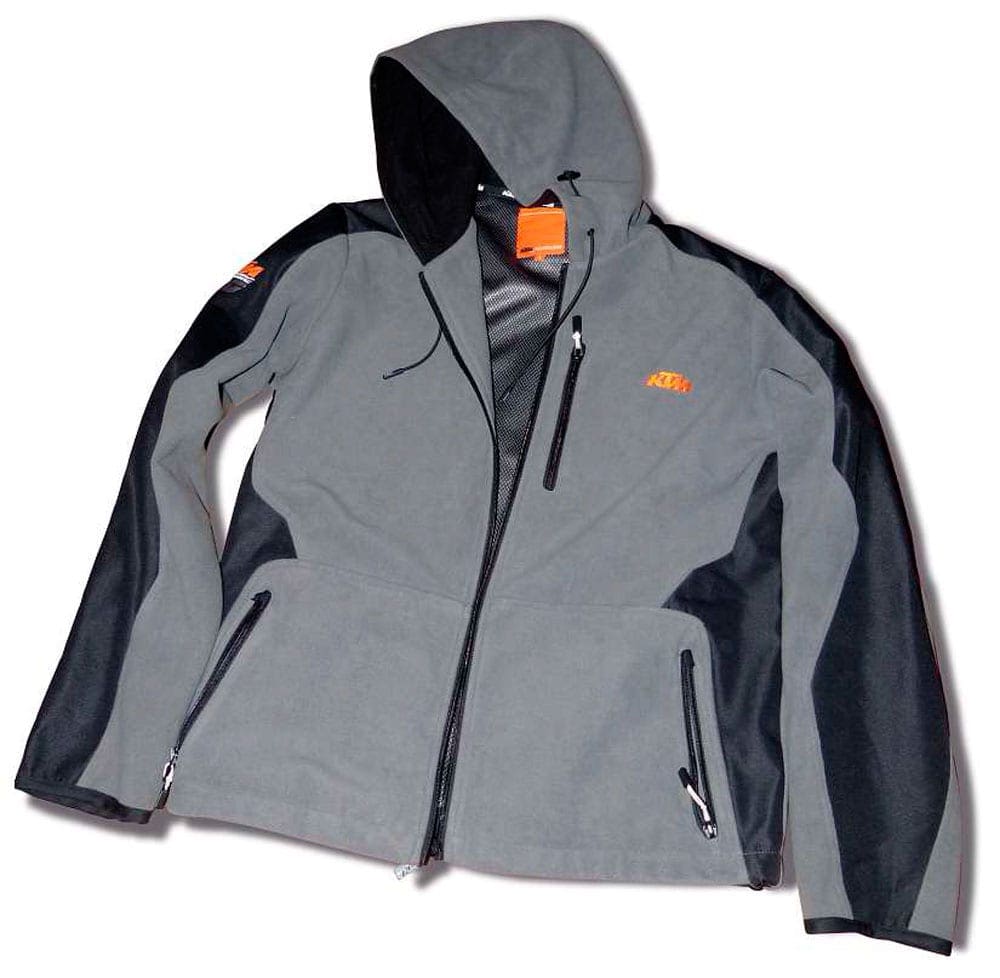 Reviewed by: Bruce Wilson RRP: £89.92
I picked this jacket up mid-January. The weather was pants, so its usage was relentless. And it's still getting a hammering six months on. I love it. Without a doubt, my favourite jacket of now.
It's super light in weight, looks fantastic and does a good job of keeping the cold at bay. That's mostly down to its two-layer polar fleece and windproof inner membrane. While I should stress this is merely a casual jacket, it's a top performer in its field. And it doesn't look overly bikey.
The KTM logo's not in your face, so you can get away with wearing it everyday, everywhere. The jacket itself is made from smooth-textured polyester and its hood is lined with soft fleece. For added comfort, it features drawstrings to achieve a good fit around your head, while the waistband is also given the same treatment. The jacket's three integrated pockets are more than sizeable enough and very handy. A great product.
More info: www.ktm.com