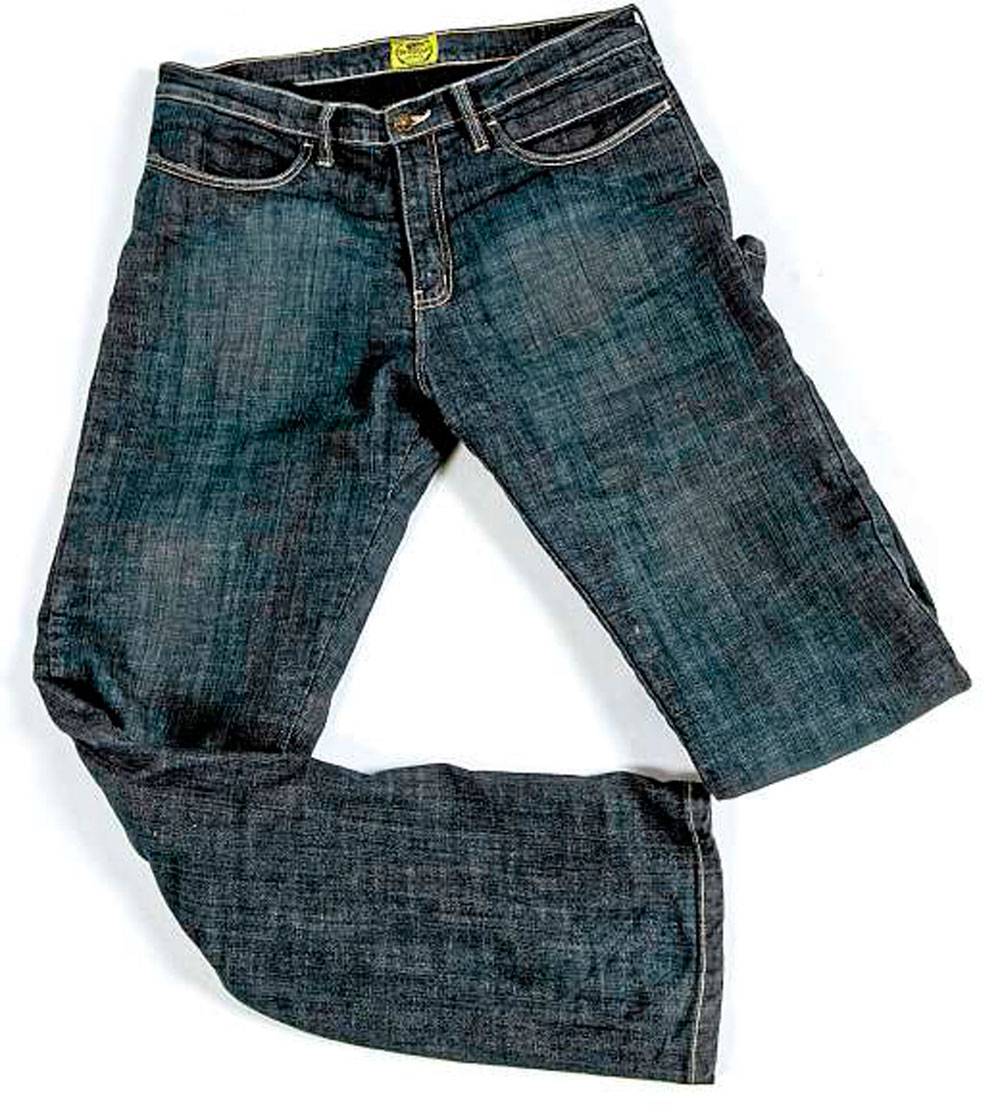 Reviewed by: Steve Rose RRP: £160
Draggin Jeans has been pushing the development of denim riding kit for 15 years now. Three years ago it became the first denim jean maker to get CE level one approval, which rates them as abrasion resistant as most off-the-peg leathers and textile suits. These Drayko jeans have been a toe in the water for me – I never really trusted denim riding jeans but fancied giving some a go.
And I like them… a lot. The Kevlar/Dyneema knit (a process unique to Draggin) adds a little bulk compared to normal jeans but it's that process which is responsible for the phenomenal performance. The upside is that it also adds a little warmth, which in the UK means that most of the time you can ride in them without having cold legs.
Like so many safety products though, the protection is only part of it. For me, it's the other clever design details that make them so pleasant to use. Like having legs that are slightly longer than some jeans meaning that when your legs bend the trousers don't ride up over your boots.
And they look like ordinary jeans which makes it easier to walk off the bike and straight into a meeting… or a bar without looking like a Californian porn star in ill-fitting leather. Which is the whole point I suppose. Except that abrasion resistance is only part of the story. Once you fit the optional CE armour, they stop looking like normal jeans, so I don't have it fitted and that leaves me feeling vulnerable. Ultimately you (me) have to decide whether looking good is really worth more than comprehensive protection if the worst should happen. My jury is still out.
£160 is either cheap for a pair of jeans as well made as this (my stepson spends more on designer trousers), or expensive if you normally buy at Asda. For something as well made and protective as this and as a viable alternative to cheap leathers or textiles, I'd say they were excellent value.
Later this year Draggin is launching a new jean, the Holeshot which has gone one better and achieved level two CE protection meaning they last seven seconds in an abrasion test. That's a hell of an achievement.
The abrasion resistance is phenomenal and they look and wear well and are superbly put together.