MoreBikes.co.uk chatted to Louie Amphlett, a recent Product Design graduate from the University of Brighton, who could hold the secret to the future of motorcycle helmet design….
"When it came to choosing my final year project, I decided to focus on improving rider comfort and welfare. Through that project I investigated a few avenues which might be potential problems – I decided on hearing loss as it's something close to home as my dad suffers from it. While it's associated with other factors including workplace and festivals for the last 30 years or so – riding a motorcycle has contributed too. I think he started to use hearing protection in the late 1990s or so but after that time it's already had a few decades of damage. Unfortunately there's not any surgery that's possible to resurrect the original hearing ability – once it's gone then it's gone."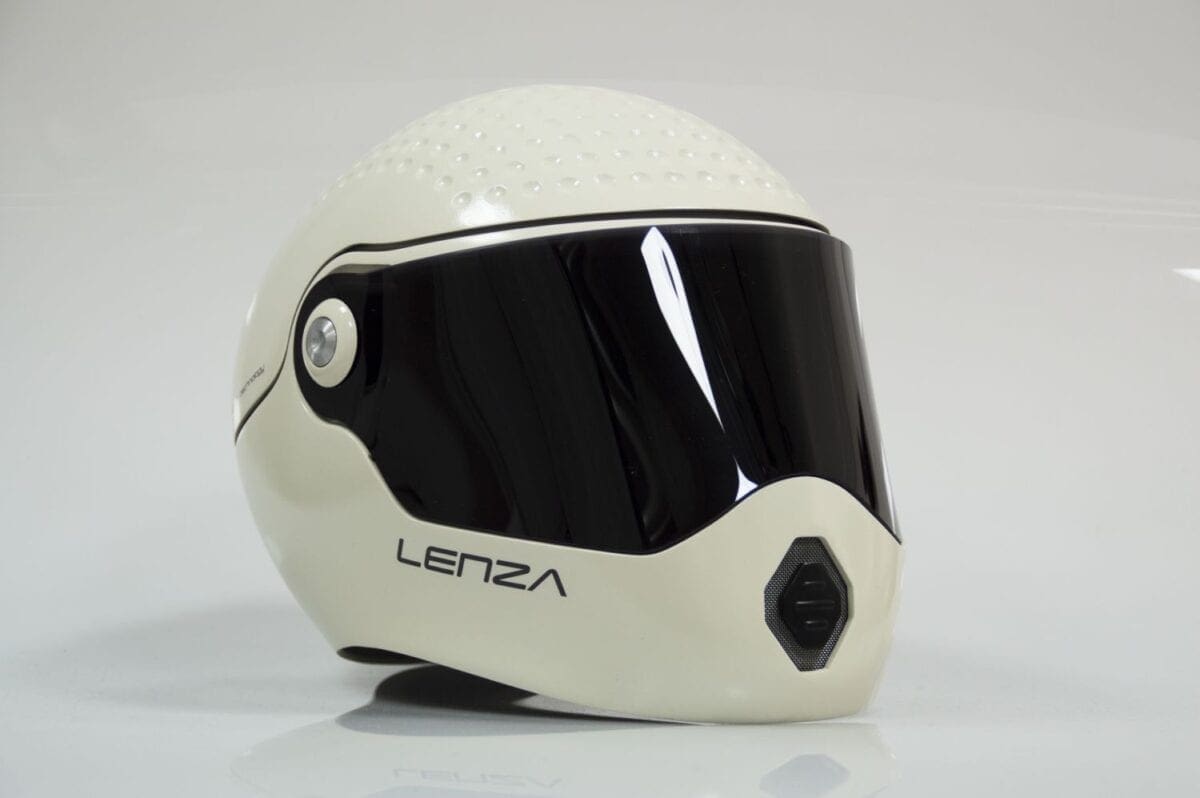 The Lenza One helmet prototype has three main features to help prevent hearing loss – Louie decided not to focus on overall safety as part of his project due to it being a well-trodden area of  research  – it's not just wind noise that had to be considered, its vibrations too…
"As wind travels over the surface of the helmet it creates random pressure fluctuations on the helmet, these are vibrations which are sent directly through the helmet shell through your skull to your mastoid bone [one of the most important structures in your inner ear – not solid and rigid like most bones but is made out of air sacs and resembles a sponge]. This causes the most significant level of damage. The helmet has a suspended shell on the top of the shell to try and absorb some of those vibrations.  
"As far as I know, I haven't found any other helmets which feature any technology which can actually absorb the vibrations – of course the EPS liner within the helmet will help absorb some properties but there is no intentional technology which aims to absorb the wind vibration.
"Secondly, the helmet has a dimpled surface on the top – like a golf ball – and uses the same technology. On a golf ball, the dimples are used to reduce drag, on the helmet, it does the same but it has an added benefit. As air travels over the helmet, the air breaks away from the surface as creates turbulent flow – that low pressure of turbulent flow creates noise. The dimples enable the air to stick to the surface for longer which reduces the amount of turbulence, which in turn reduces the amount of noise generated.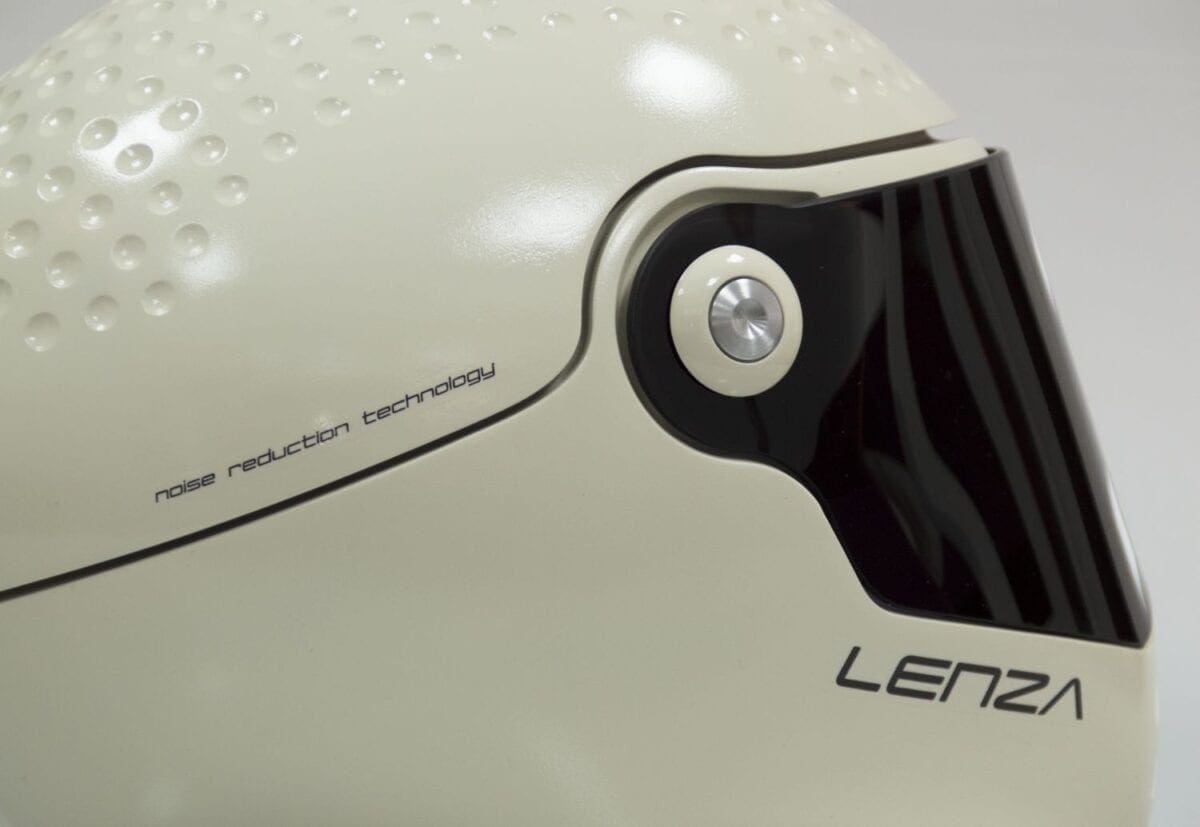 "The third feature is an elongated shape – the helmet isn't quite as spherical as a standard helmet. If you think of perhaps an airfoil of an aeroplane, that's the ideal aerodynamic shape, this helmet tries to mimic that with a closer representation to it than a standard helmet."
Louie could have designed anything and pondered different ideas during the three and a half months 'research' phase.
"In ear protection, a more advanced neck scarf to try and reduce the amount of air that travels up the helmet – I could have done anything. Developing the helmet and making the prototype has taken up the last four and a half months or so."
Just because his degree has finished doesn't mean that Louie's project is being put away in a cupboard somewhere and never thought about again.
"I have some more tests planned in the wind tunnel. I performed some preliminary tests and I was able to get some data but the measurement methods weren't that reliable so I need to use some more precise measuring techniques to determine the extent that my helmet can try to reduce noise but it's quite complex system to try and measure and record that data. The University has a wind tunnel test facility so I am able to perform the tests there. I haven't approached any manufacturers – yet…"
So, what do you think of the Lensa One? Is it the future?
---
Advert
---
Enjoy everything More Bikes by reading the MoreBikes monthly newspaper.
Click here
to subscribe, or
Read FREE Online
.
Sign-up to the More Bikes Newsletter
Enter your e-mail address below and get regular updates straight to your inbox… You can unsubscribe at any time.