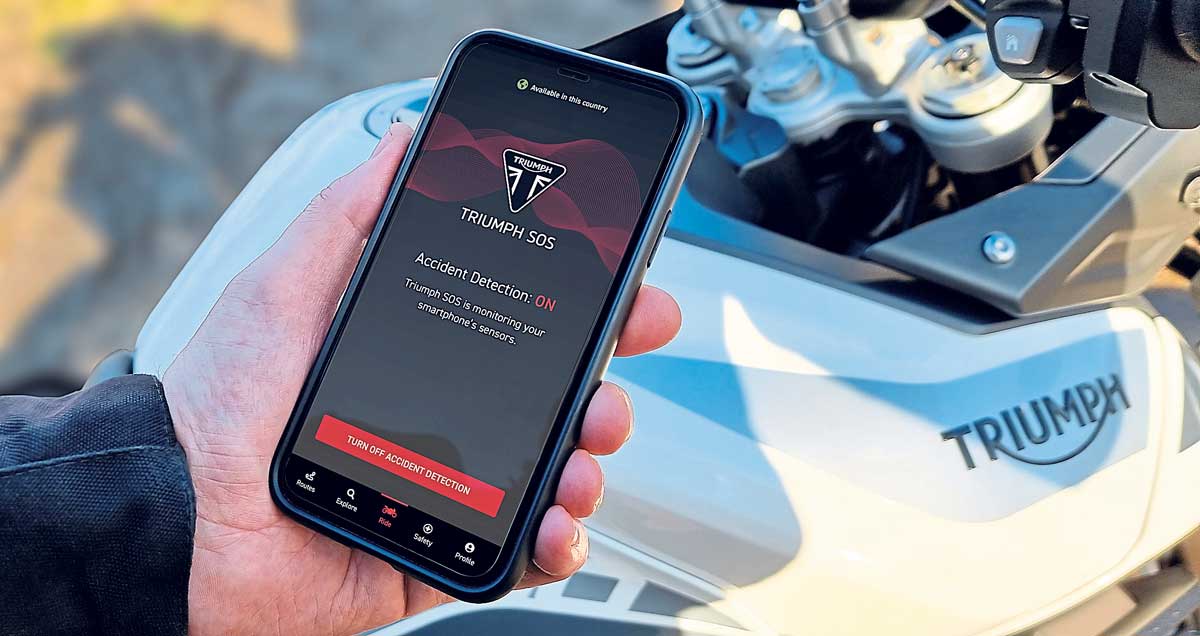 The British firm has just revealed its Triumph SOS system, a new smartphone-powered emergency device that assists motorcyclists in the event of an accident.
It's a clever bit of kit, detecting impacts and automatically contacting the nearest emergency services in the shortest possible time, should the worst happen.
Also see
SOS technology is fast becoming an essential bit of kit for motorcyclists sensitive to their safety – and Triumph's SOS app is the latest to join the party.
Installed on your smartphone, the system from the British factory uses sensors in order to identify a possible accident and immediately activate rescue.
Precise GPS location, direction of travel, bike details, and medical information allow emergency responders to reach you quickly and provide assistance accordingly. It's worth noting that the app does not record speed.
More specifically, the app uses the built-in sensors in your phone to measure for the impact of an accident, then looks to see if your phone is remaining stationary. It'll then automatically send a message including your position to emergency services.
They'll then attempt to contact you before dispatching an ambulance. The app also provides an option to cancel the emergency call before it's made.
The app does have to be running in the background during a ride in order for it to work, but it do