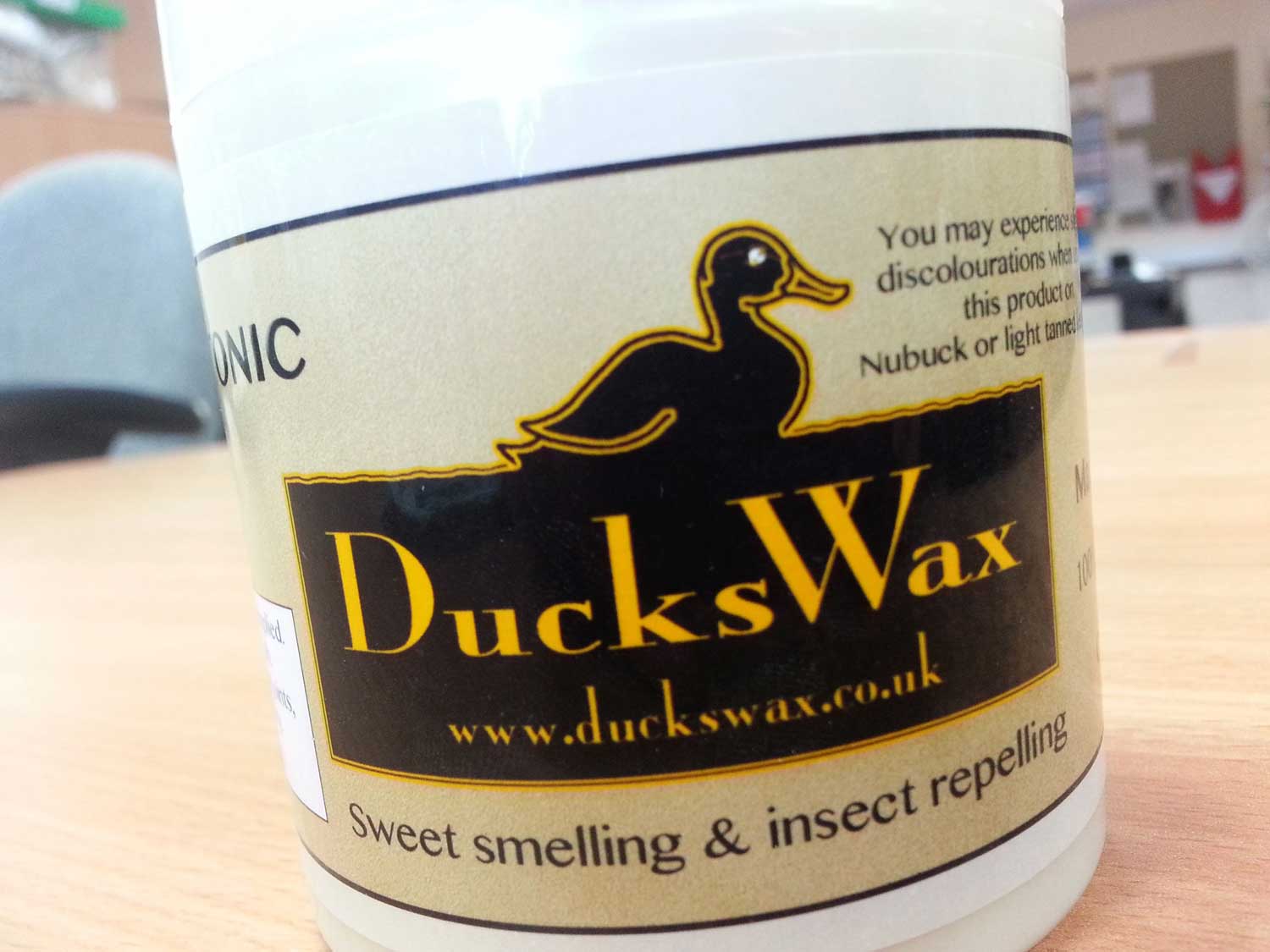 Tested by: Carli Ann Smith RRP: £9.95 Info: www.duckswax.co.uk
"It's like water off a ducks back"… we all know the saying, but imagine having the same properties on your leathers! After trials riding for 10 years, inventor Martin Chivers decided to come up with his own solution, so he didn't keep getting wet. Claiming to preserve leather and give it waterproof properties, the clear product smells great, and comes in two sizes – 100ml or 500ml – and a little goes a long way!
It's easy to spread on with the included sponge, and my leather boots looked new after they'd had a little Duckswax TLC. Leather feels softer after use, and water beads up quickly to roll away.
You can use it on virtually anything made from leather and, if you have one, Barbour jackets! I've had mine seven years, and the waterproof wax coating is long gone. With Duckswax rubbed in and buffed, the water droplets rolled off again. Manufactured in Somerset using 100% natural products (and not ducks!), it's great to support something that's made in the UK so why not try it out for yourself? Your leathers will thank you for it…
[button link="http://www.morebikes.co.uk/submit-kit-review/" type="big" newwindow="yes"] Send us YOUR kit review[/button]