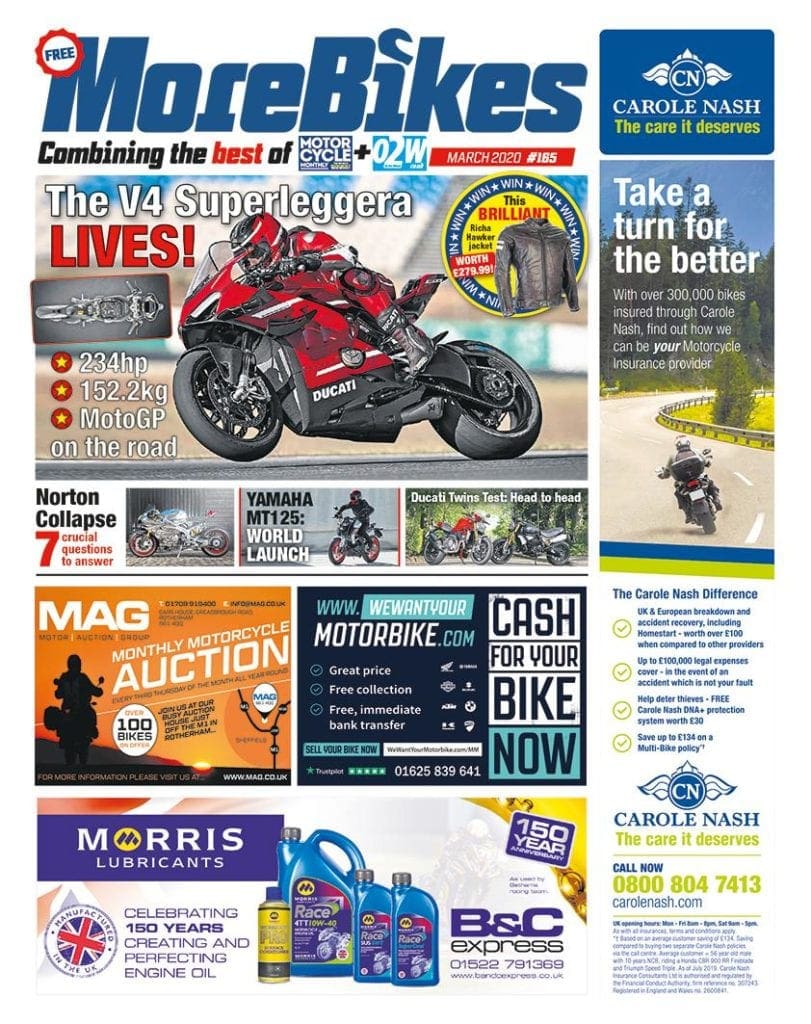 The latest edition of the brilliant FREE motorcycle newspaper is out NOW – and it's packed FULL of great motorcycle stories, photos and tips on keeping badgers. (OK, no tips on keeping badgers… but wouldn't it be cool if we did that too? We might… it's not a bad idea…).
Yep, we've got more pages on more great motorcycle stories. There's our excellent On 2 Wheels section for the beginner bikes, terrific motorbikes, brilliant trips and fascinating tales of the people behind them. There's more product news, a large prize crossword, your views on life from the saddle plus a whole lot more.
We've got more news than you can shake a news-shaped stick at including the stories that will make YOUR motorcycling life better and all the secrets from the big bike builders. Want to know where to go and the things that are happening in the coming month? Then you want our What's On page for the what and where to be over the next four weeks.
MoreBikes Monthly is completely FREE newspaper is available at all good bike dealers and various outlets like cafes, pubs and clubs. Grab it and you'll get a huge amount of top news stories about motorcycles and motorcycling that you won't see anywhere else.
That's because MB is THE place to go for the motorcycle news that matters. We've got the inside line on a massive amount of new bikes that the motorcycle industry is gossiping about.
We bring you loads of EXCLUSIVES including factory secrets, hidden design documents, all the chat, great road tests on gorgeous bikes AND every issue there's our learner section that tells you all you need to know about getting on a bike.
There's also a section for learners, legal advice and the latest new products and tested reviews on the kit we've been riding in.
Don't forget, MB is absolutely FREE! Just get to your local bike dealer's and grab an issue for NOTHING. You really can't do without it.
If you don't want to grab a copy for FREE when you're out and about then you can get a YEA