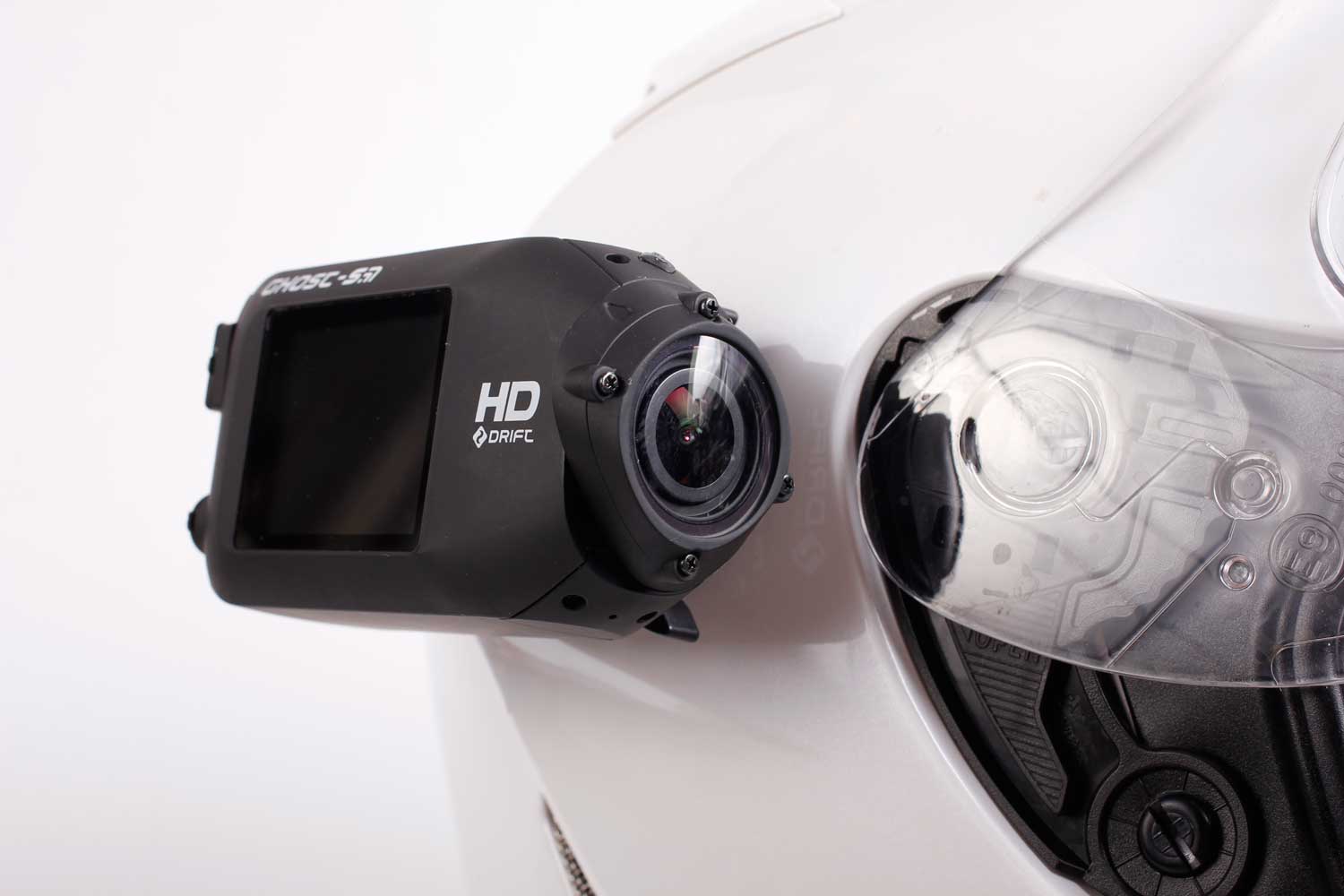 Drift Ghost-S motorcycle video camera | £329 | driftinnovation.com | Tested by John Milbank
From track days to touring, for bragging rights or safety, action cams are increasingly popular, but which to choose? At the top of the market are GoPro and Drift, but with GoPro's large fan base, it's often hard to get a useful opinion on which is best suited to your needs.
For over a year, I've used a GoPro Hero 3 Black (the top model before the new 'plus' was introduced) and a Drift HD Ghost (now topped by the Ghost-S on review here). While the GoPro's 4k resolution (at a low 15 frames per second) and the ability to shoot in a raw ProTune mode might appeal to professional broadcasters, it's ease of use that really separates the two units for us bikers.
The new Drift Ghost-S has improved image quality over the older model, and running the GoPro Hero 3 Black alongside it can make choosing a winner tricky. Log onto MoreBikes.co.uk and search for 'Drift S' for a video showing results from both cameras.
The GoPro comes with a case that's waterproof down to 60m. The Drift is waterproof to 3m, but that's fine for biking and as you wouldn't run the GoPro on a bike without its case, the weight of the two is very similar. And that's impressive, when you consider that the Drift includes a screen and speaker for setting up and reviewing your videos. Both cameras allow you to connect to a smartphone app, but I've never felt the need with the Drift as the screen is such a huge benefit.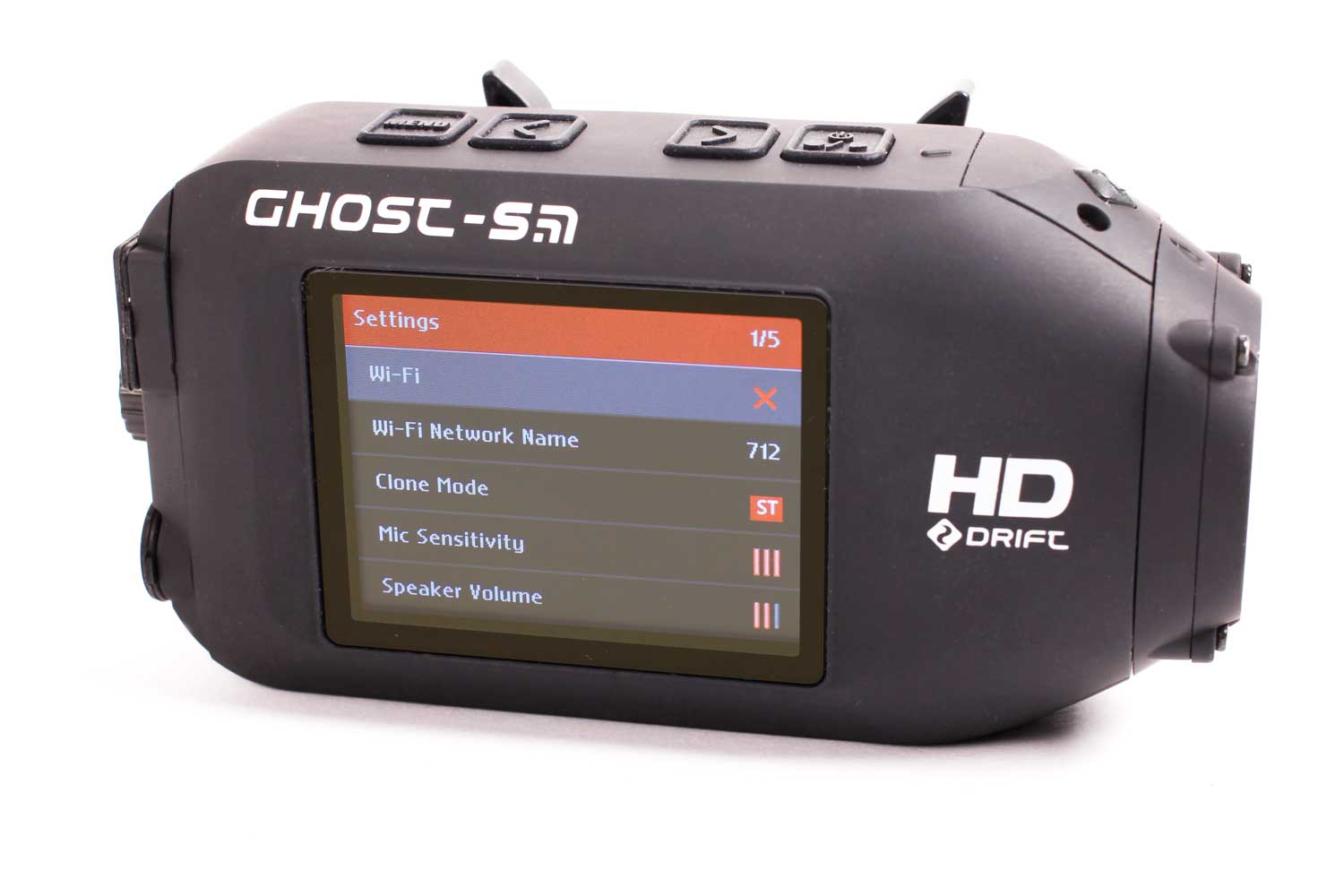 The user interface is quickly accessible from a pair of buttons on the GoPro, but the Drift's screen offers far simpler control of all the camera's functions, making it much more intuitive to use.