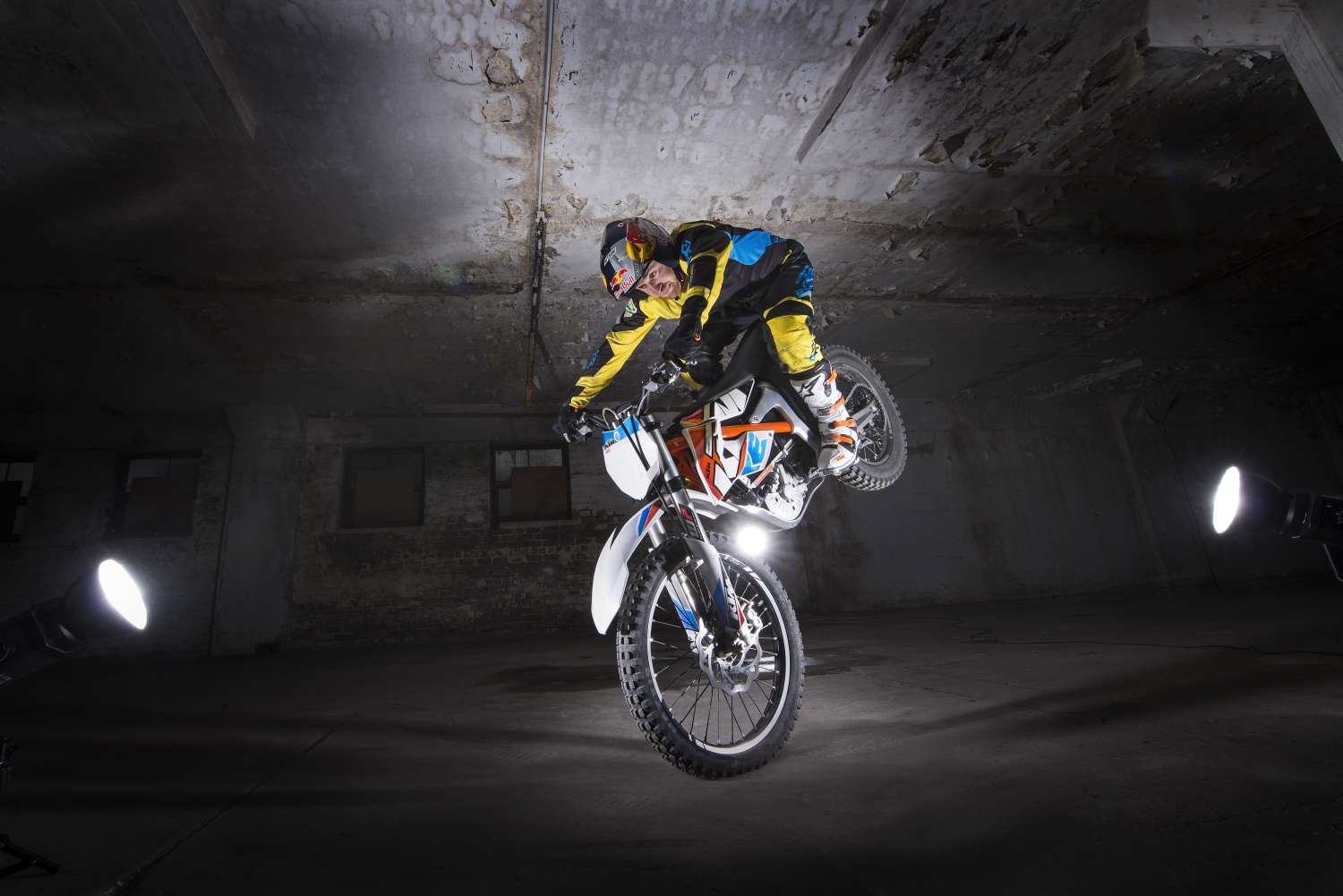 KTM has announced that their first ever full-fledged electric off-road motorcycle is going to be heading into dealers soon. With the launch in Saalbach, Austria taking place this week, we were excited to find out that worldwide YouTube phenomenon Danny MacAskill has also been announced as one of their ambassadors.
The Freeride E will come in two versions; the E-SX and the E-XC.
MacAskill became an internet wonder with his street trials bike when his first video, filmed by his flatmate in 2009, went viral and since then he's produced even more breath-taking videos with Red Bull including: 'Way Back Home,' 'Imaginate' and his most recent offering, 'Epecuen.' Some of Danny's videos have received over 30 million views, and his talent on a bicycle is explosive, which can also been seen on his display tour, Drop n Roll.
With that in mind, the difficult switch over to riding a motorcycle has never been something Danny has really considered, until the Freeride E came along. With its three user friendly power settings and both brakes being mounted on the handlebars, it can offer something for everyone from the absolute beginner to the seasoned expert.
Here's what Danny had to say about the bike:
"I've been seriously impressed with the Freeride E. This thing is definitely no toy! With KTM's build quality it feels so solid and on its top setting it has plenty of gear free power! For me, coming from a push bike, the best thing about it is that you can jump on it, twist and go. It's very easy to get the hang of and it was more than capable of taking everything I could point at it. I'd definitely recommend having a go on one; I think you'd be left with a big smile on your face!"
We've managed to get a sneak preview of what he's been up-to and can certainly say the 'Stoppie' has been mastered – we've also heard that Danny is heading over to the launch. Expect a MacAskill style video to follow very soon…