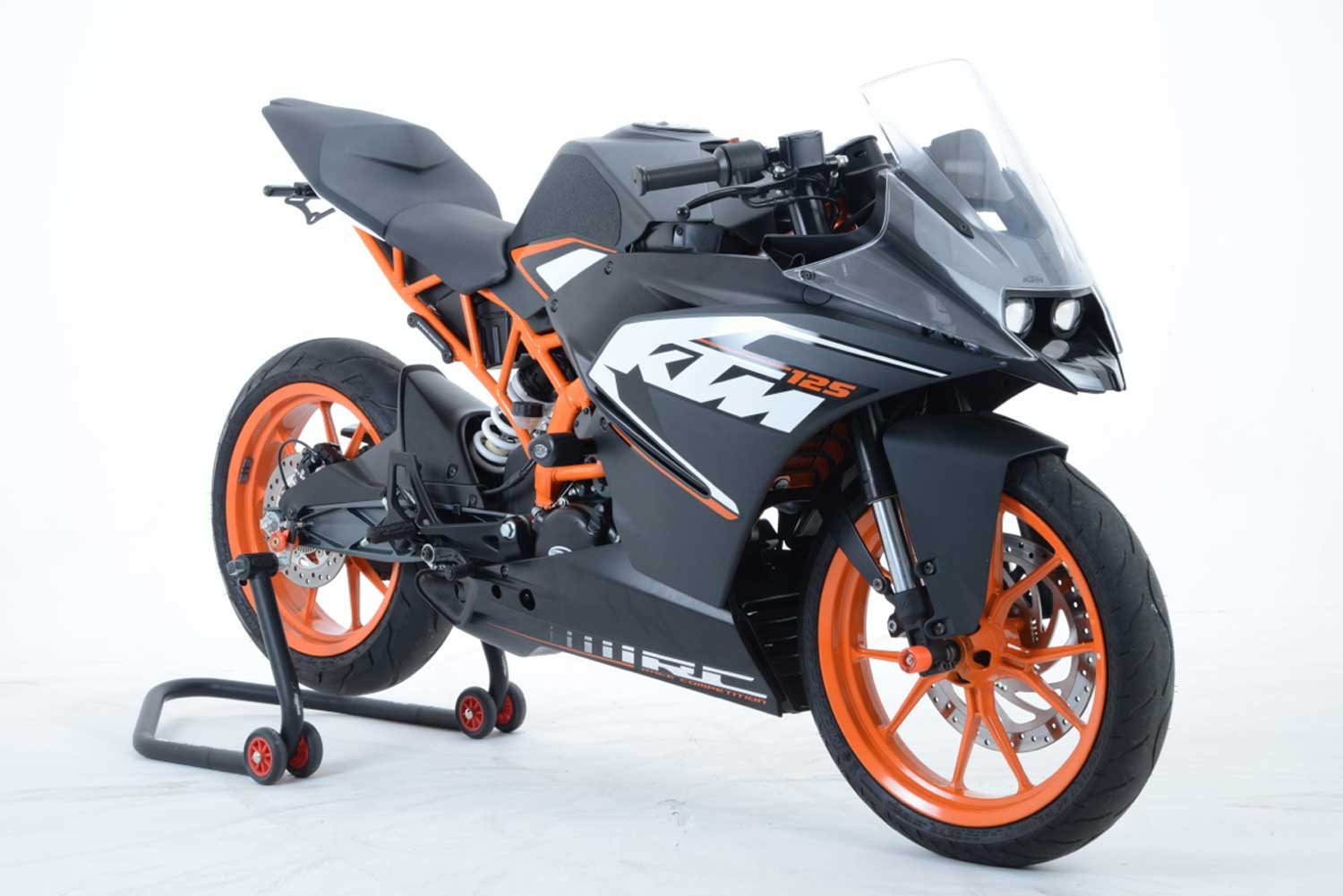 R&G has worked fast to produce a large range of protection and styling bolt-on products for the new KTM RC 125.
With the much-anticipated bike only arriving at dealers earlier this month, the world leader in motorcycle crash protection knows that riders will want to start protecting and customising this highly capable 125 immediately.
The British Company offers its core range of damage protection products, including the Aero Crash Protectors, Engine Case Covers and Fork Protectors along with items like its Tail Tidy that drastically sharpens the appearance of the bike's rear.
To see the full range and for more information visit www.rg-racing.com
Aero Crash Protectors £TBA
R&G's award-winning protectors require no modifications to the RC's fairing; the teardrop-shaped 'bungs' mounting via bespoke brackets on the steel, tubular frame. The protector, made from High Density Polyethylene (HDPE), is designed to wear, helping to slow a sliding bike down. The particular grade of steel bolt used will not shatter or tear its mounting point, but helps to absorb and impact by bending.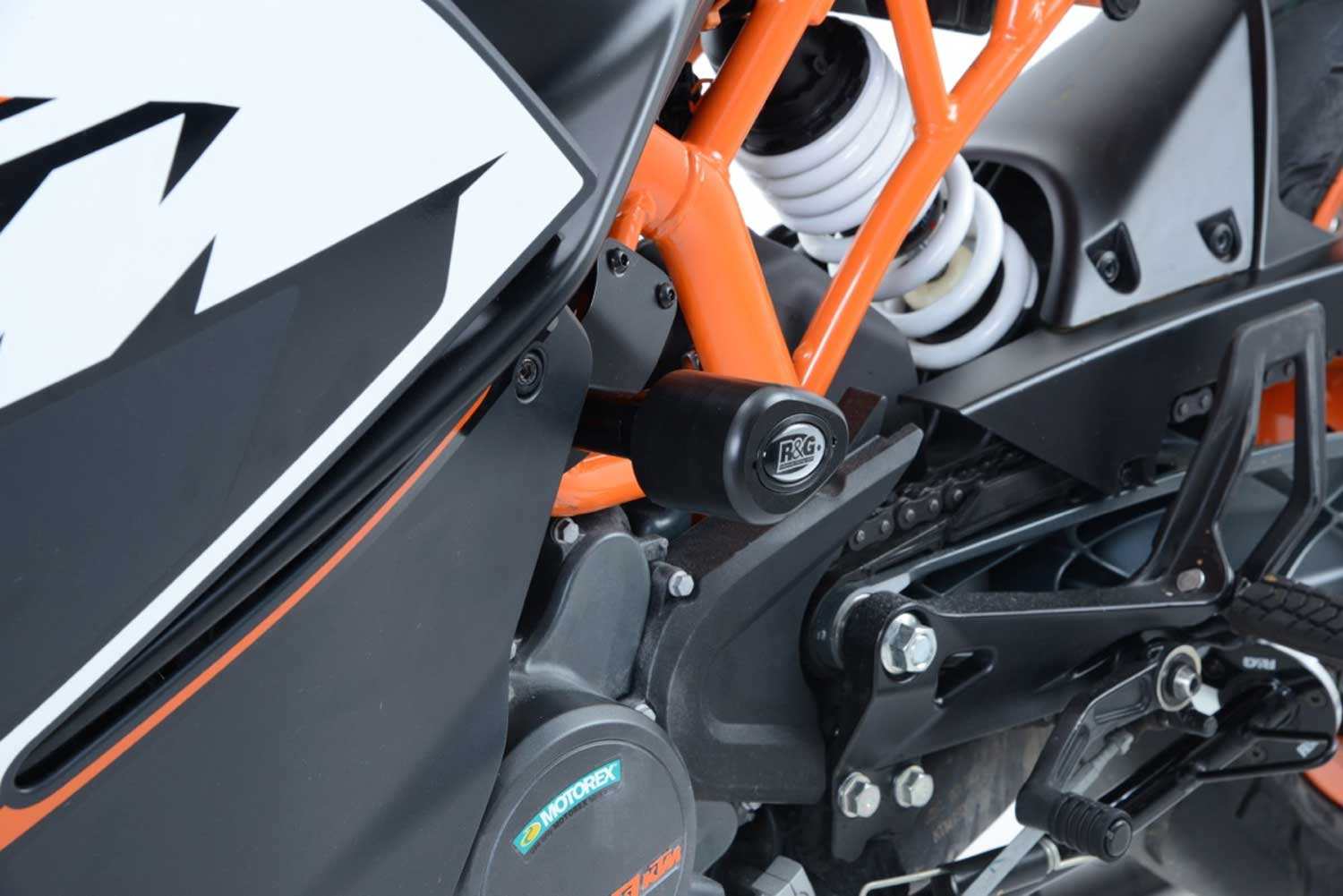 Engine Case Covers £60.99/£66.99, Kit £114.99