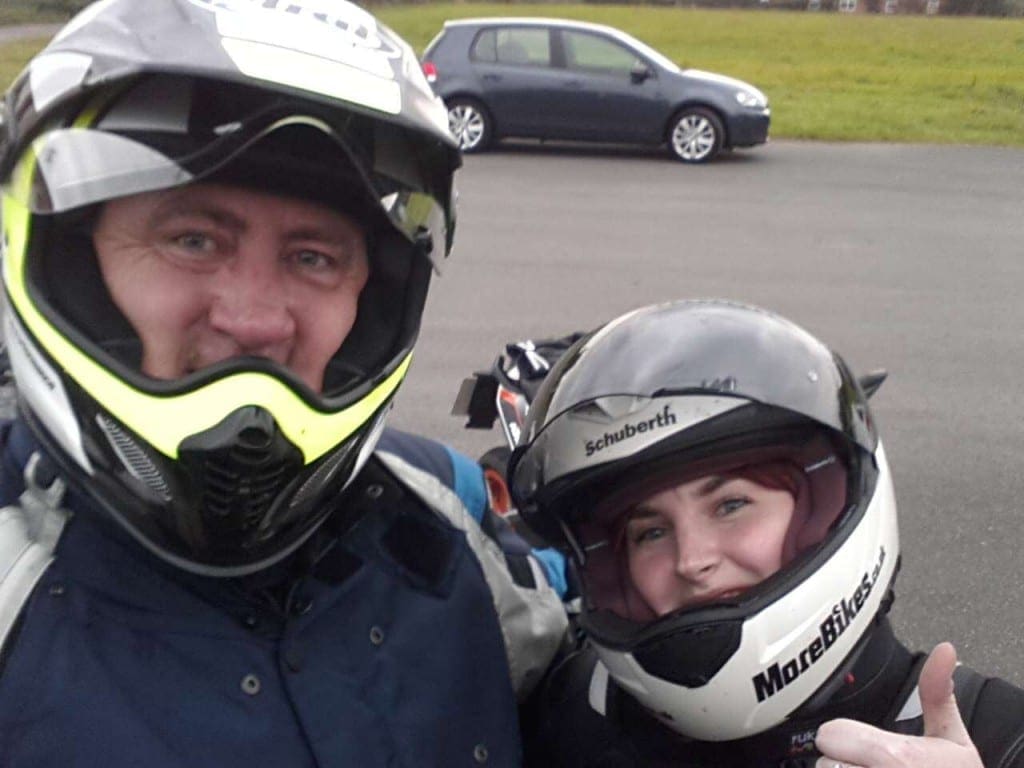 'Expect the unexpected. Assume that there is always something round that corner, over the brow of the hill or on the other side of the junction.'
Ride three and after 100 miles, I was ready for a cuppa. Concentrating so hard and processing all the information given to you from the road and other traffic is tiring – but exhilarating.
'Your ride was musical – almost operatic – it flowed and I really enjoyed the tempo of the ride. When necessary it was fast and progressive like rock and others it was quiet, relaxed and restrained.'
I love Andy's quotes…where he gets them from I don't know, but they make so much sense!
My choice of title for this blog was 'Expect the unexpected' – of course on the road, but also from the course. When you speak to some people about advanced riding, they may not see the appeal – 'It's boring', 'Why would you want to do that when you've already got your licence?' and 'Why put yourself through another test?' – are some of the question's I've been asked. But do you know what – they couldn't be more wrong. Yes, I have my licence but by going on advanced rides and getting tuition, I'm becoming a more systematic and precise rider. It certainly doesn't take any of the enjoyment out of it, in fact it gives me more pleasure knowing that I am positioning myself in the best way on corners, getting on the throttle straight away and planning so far ahead that I know what other road users are planning before they tell me. Plus, I have discovered back roads that are great fun – I just hope I can remember them when Andy isn't there…
We rode down an undulating road with a number of hairpin corners – just the kind of road that can trip you up, as if you do into one corner too fast, then you set yourself up wrong for the rest. Selecting the right gear on the KTM 390, I shimmied down the hill and was pleased that the Duke had so much engine braking as I was set up for each of the bends at the right speed and in the right place. Andy was impressed – phew…
Three rides down – the time is flying by. Ahead of my next ride, I shall be working on:
Road signs – I will be muttering what signs mean in my helmet as I  pass them on the road to reaffirm what I know and what I need to look up when I get home
Overtakes – I still keep thinking I'm a racer, I need to pull out and have a look then make it a decisive action and leave plenty of room when passing
Hello Highway Code – I will be spending some time in the evenings reading my copy of the Highway Code – learning stopping distances and facts, ready to impress my examiner and answer the questions I'll be asked on my test
Want to know more?