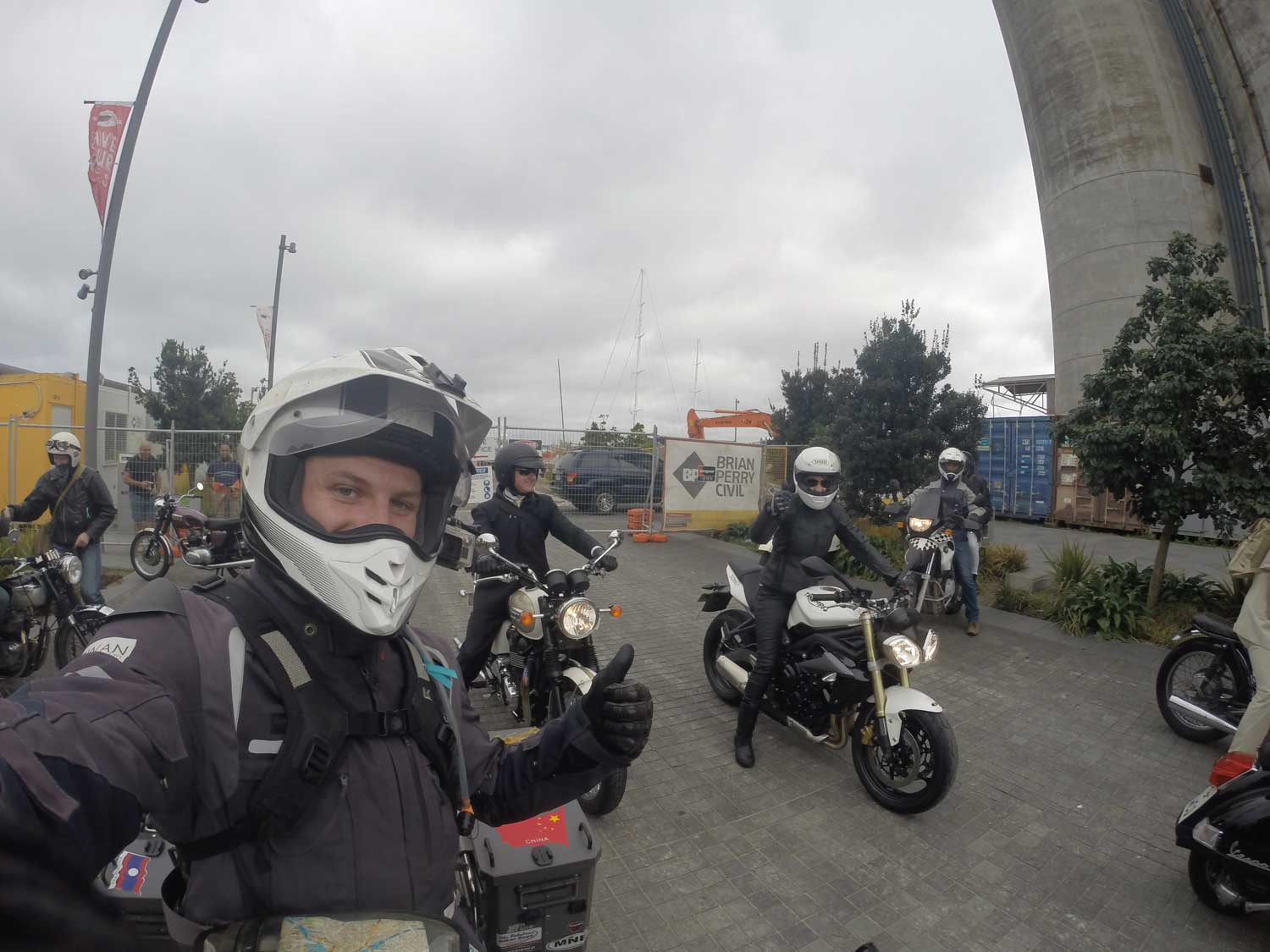 Round-the-world rider Rhys Lawrey – AKA 2moroRider –  has completed the Australasian section of his record-breaking motorcycle journey in style, leading the Distinguished Gentleman's Ride through Auckland on his Triumph Tiger 800XC.
"People here are so friendly – the Triumph Owners Club picked me up from the airport, joined me for parts of the ride, put me up in Christchurch and helped to raise funds for the Prince's Trust. On top of that, Triumph NZ have donated prizes for me to raffle off after talks I'm giving around the country, the money from which also goes to charity. I even got to visit the British High Commissioner, who treated me to English tea and cakes!
"New Zealand is beyond better for riding. It gets the blood flowing. Although I grew up in Auckland, I'd never ridden the South Island before and it offers more thrills & fun than I could imagine. The West Coast road is one of my top roads so far, and I say that after riding it in the rain! It's as good as the Croatian coast and that's saying something. You get sweeping bends as the road rises and falls, with the Pacific Ocean on one side and snow-capped mountains on the other. There are even glaciers!"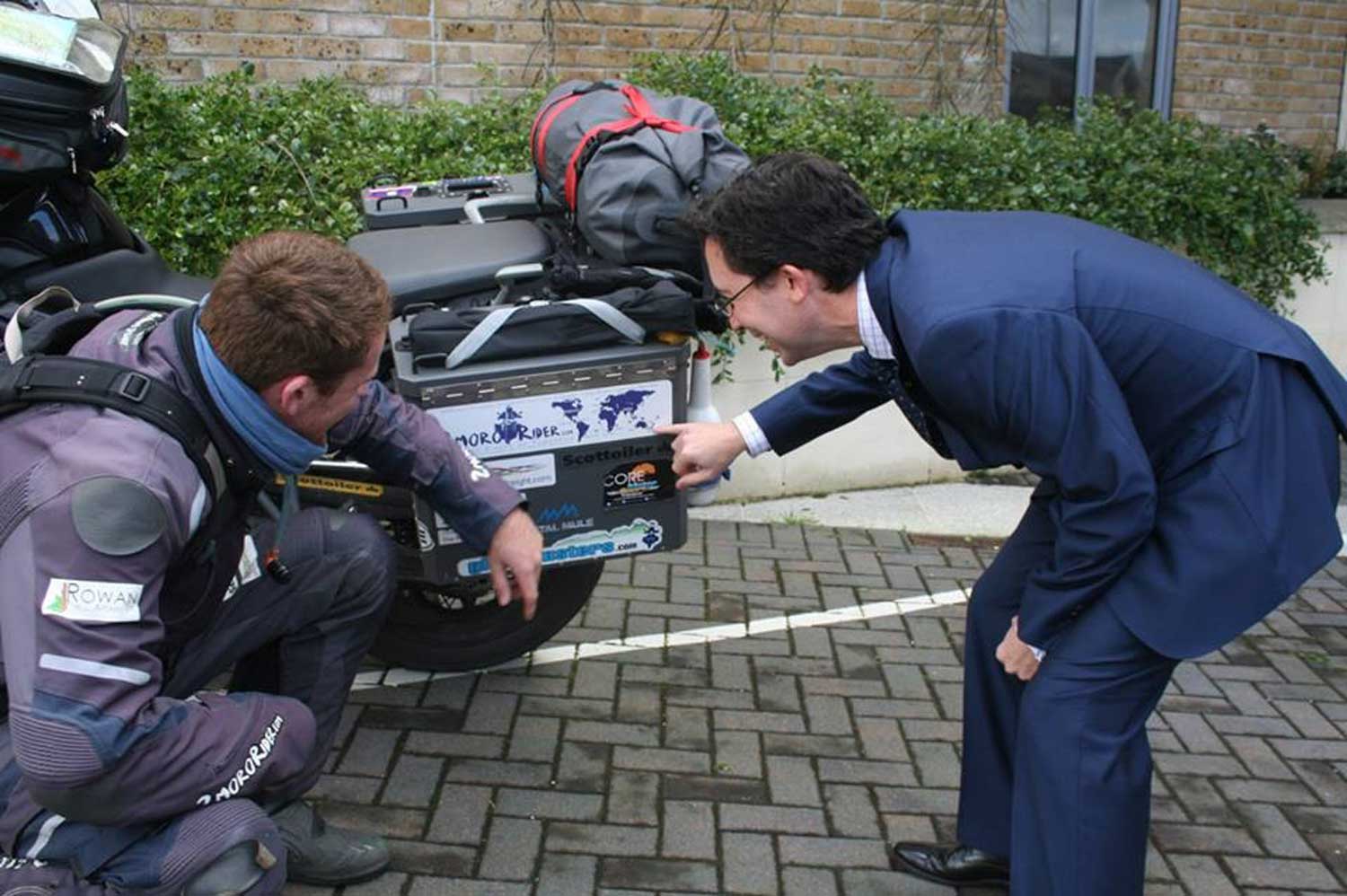 Rhys has travelled 21,500 miles since leaving the UK in May, crossing Europe, Asia and Australia, before arriving in New Zealand, where he will rest for a few weeks, while his bike travels to the USA by sea.
He will then fly out in November, to resume his quest to become the youngest person to circumnavigate the world by motorcycle.
"Tigger [the Triumph Tiger 800XC] has been so reliable – people are quite disappointed when I tell them, because there aren't any exciting disaster stories! Apart from routine services, I just check the bolts, give everything a squirt of WD-40 and top up the Scottoiler".
"I'm still on my second set of ContiTrailAttack 2 tyres. The first set lasted for 12,000 miles over some of the worst roads that Asia has to offer. We put the second set on in Bangkok and they've carried me through Australia. And all without a puncture (I hope that doesn't jinx me)."