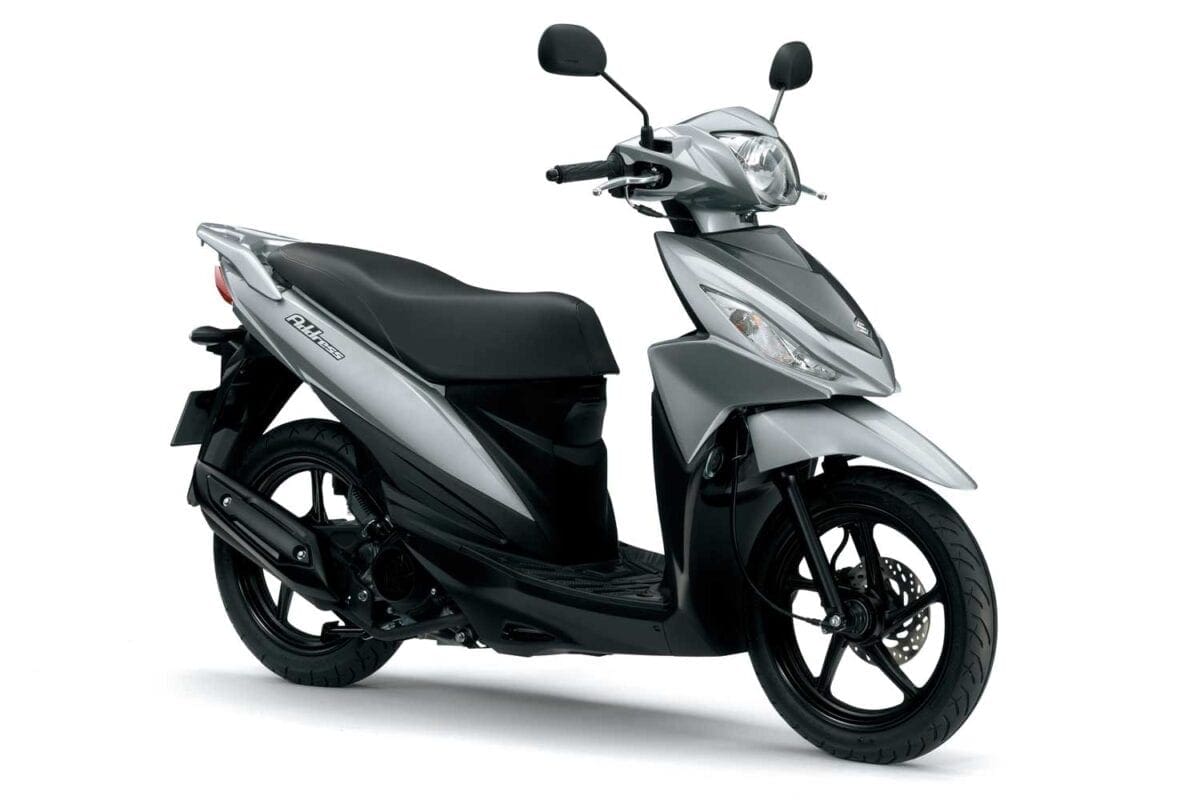 New to the UK and European markets, Suzuki's street-smart all-rounder is more than a stylish commuter, with class-leading MPG and an accommodating 20.6L luggage compartment that is claimed to provide more than ample room for your helmet and riding gear. Here are the full details from Suzuki:
Utility box Stash your full-face helmet, rain gear and other items in the 20.6L utility compartment.
Double helmet hook Reinforced hooks on both left and right sides allow for helmet stowage and convenience when parked.
Large fuel tank Equipped with a large-capacity 5.2 liter fuel tank, the 119mpg fuel efficient engine propels the new ADDRESS up to an astonishing 158 miles on a single tank.
Front inner Pocket Both left (600 ml) and right (500 ml) storage compartments provide ample room together with covered key functionality layout above the right pocket. (Total maximum weight 1.5kg)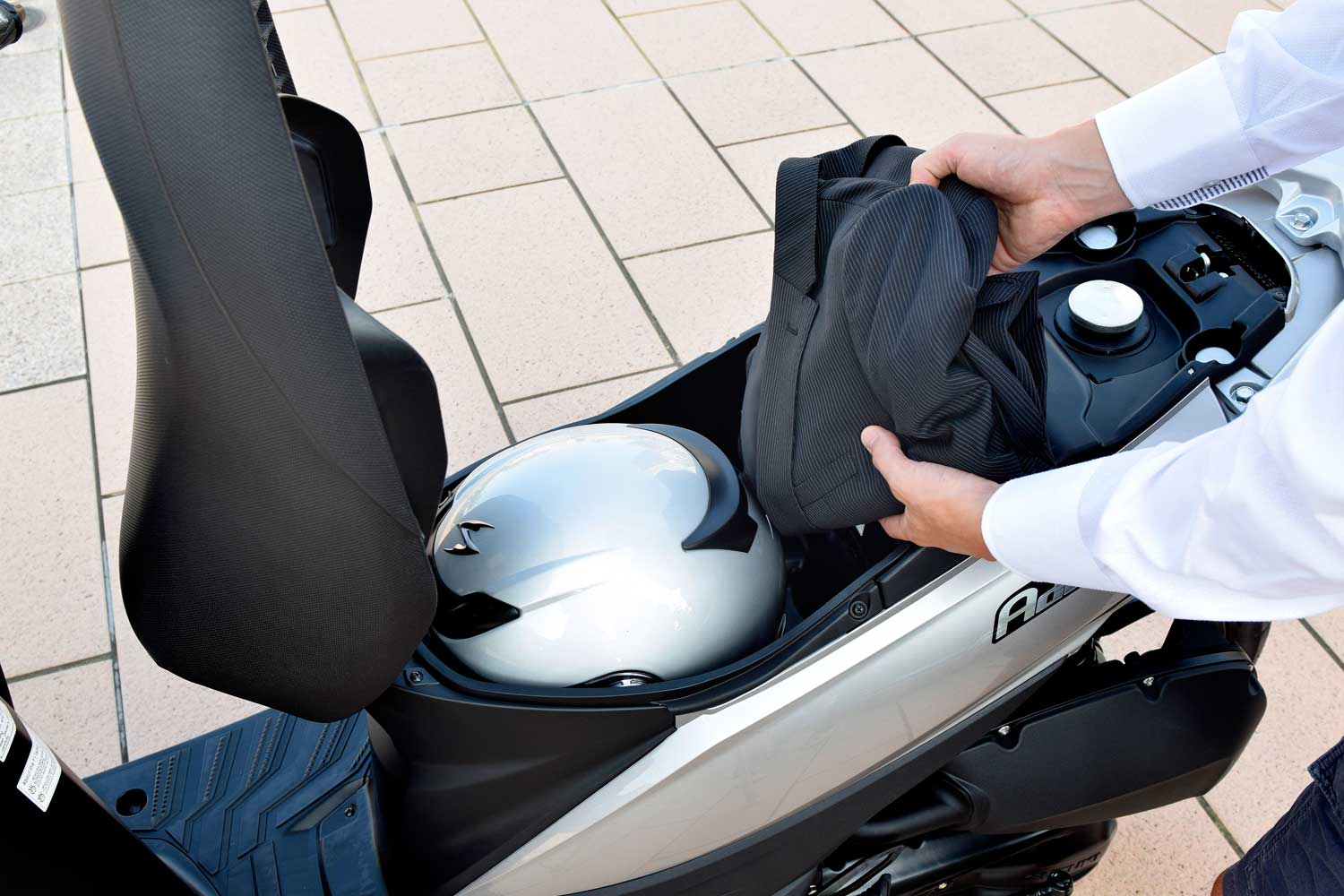 Convenient hook A sturdy convenience hook lets you hook and carry your many types of bag. (Maximum weight 1.5 kg)