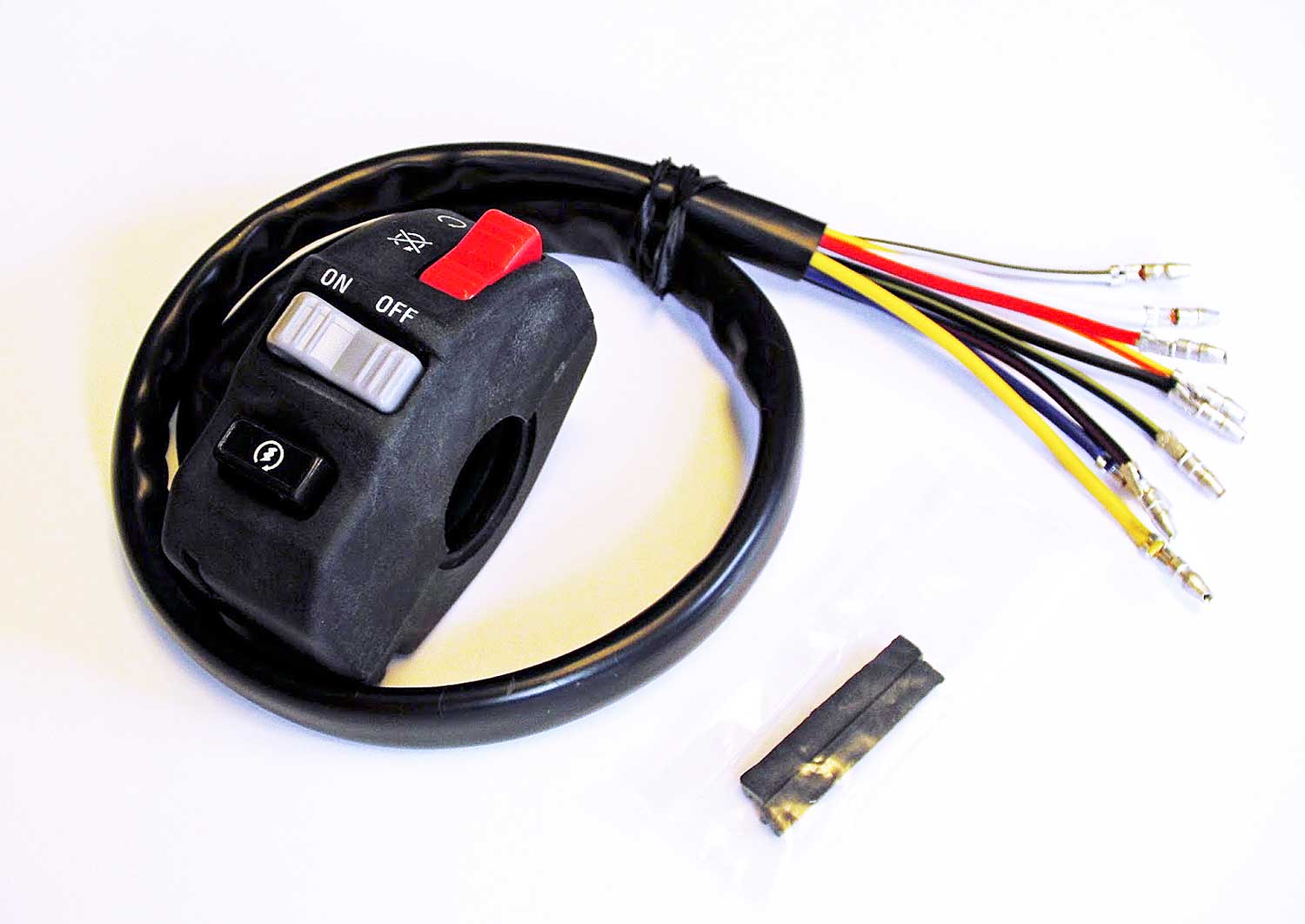 Motorcycle control specialists Venhill have added universal switchgear to their catalogue; ideal for bike builders, restorers and those looking to upgrade their existing handlebar set-up. Measuring just 30mm wide and containing all the basic controls needed, the switches take up minimal space on the bars and eliminate the need for multiple separate units – great when space is tight. The switch layout is as follows:
Left hand:
Main beam switch toggle
Indicator switch left/right (centre position switches off)
Horn switch, spring type
Right hand:
Kill toggle switch
On/off toggle switch
Electronic start spring button
The switches fit standard 22mm bars, secured with rubber mounts, to prevent creeping and twisting during use and are supplied wired and with 3.2mm bullet plugs, for easy fitment to an existing loom.
Venhill also supply fast action throttles and hydraulic brake/clutch systems from Magura and Frando, all of which are compatible with the new handlebar switches.
Switch units retail for £25.20 per side, including VAT. Call Venhill on 01306 885111 or visit www.venhill.co.uk for details.
Notes: Venhill manufactures high performance braided stainless steel brake and clutch lines and control cables. Backed by a near 50-year heritage, Venhill is trusted by race teams, restorers, custom builders, and everyday riders.