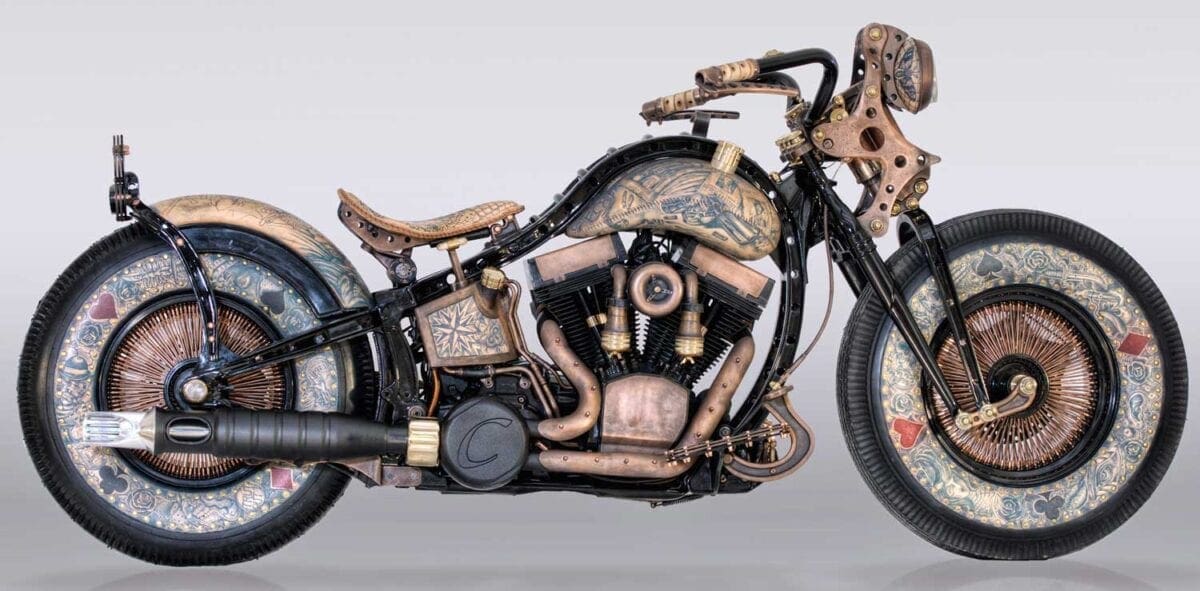 We recently reported on Polish custom bike manufacturer – Game Over Cycles – that was working on a tattooed motorcycle. Built in collaboration with German company Cheyenne Professional Tattoo Equipment and Dutch Zodiac Performance Products the bike is now complete, and had its premier at the London Tattoo Convention. We've got some great shots of the finished bike, along with this video showing some of the construction…
The Cheyenne Bike, branded The Recidivist, is inspired by the art of permanent body tattoos. Motorbikes are commonly adorned with tattoo motifs using an airbrush, but the uniqueness of The Recidivist lies in the fact that the bike's entire construction is covered in leather, then tattoed directly onto the tyres, tank, seat, rear mudguard and many other smaller elements. Light colored cow hide, similar to the color of human skin is engineered onto the bike, with two great tattoo artists from the Polish tattoo studios – Individuum and Steel Will Tattoo-Factory – applying the final finish.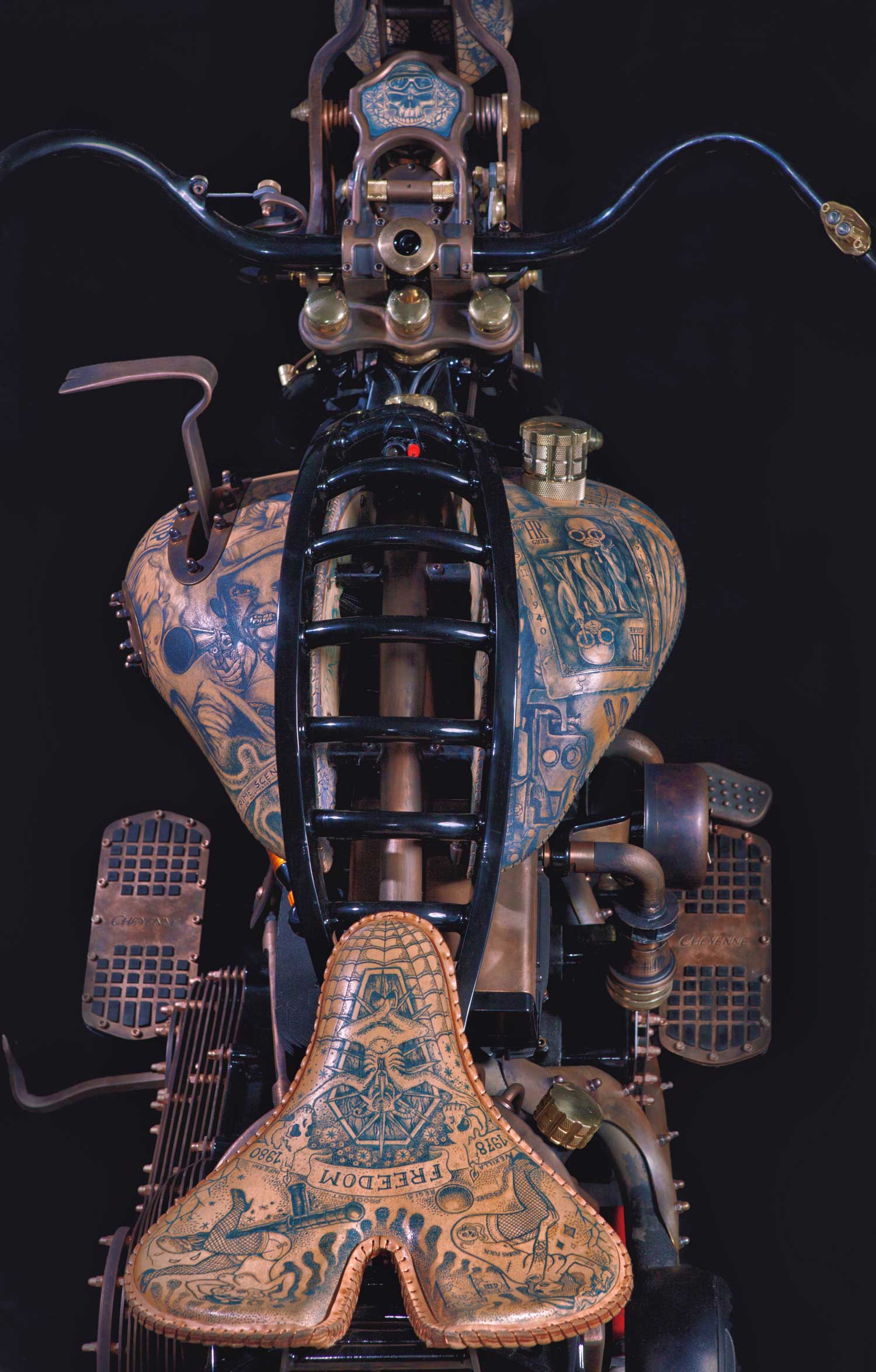 In the USA, bikers used to tattoo for personal reasons – to express their character and lifestyle – as well as their social attitude. In post-war era America, many motorcyclists often led a life on the edge of law, but in those difficult times they were also very active in helping people from their local communities. The Cheyenne Bike as an artistic vision is said to reference those traditions, and through its construction and decorations "present a story of a man with strong character – a person,who values individuality, personal expression and a sense of freedom".