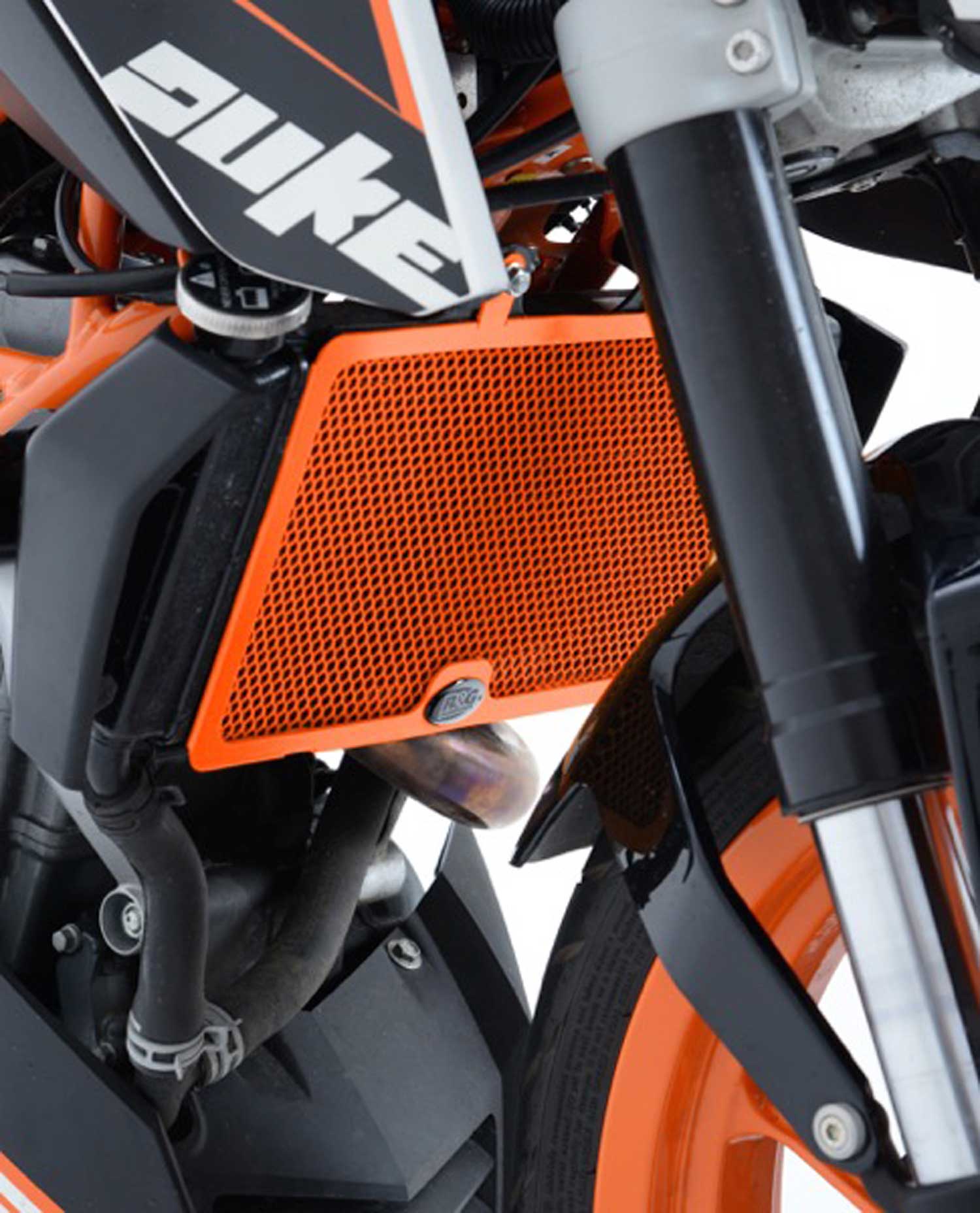 Leading motorcycle crash protection and damage prevention products provider, R&G, has introduced a range of colour options on its popular Radiator Guards, Oil Cooler Guards and Downpipe Grills available for a huge array of bikes.
Following the Company's introduction of the orange Radiator Guard for the KTM 1190 Adventure in 2013, R&G has answered requests from its customers to add more colour options to these popular products. The coloured range includes red, light blue, dark blue, orange, black, green, titanium and are available for a large array of bikes, covering everything from Yamaha's MT-125 right up to a Kawasaki GTR1400.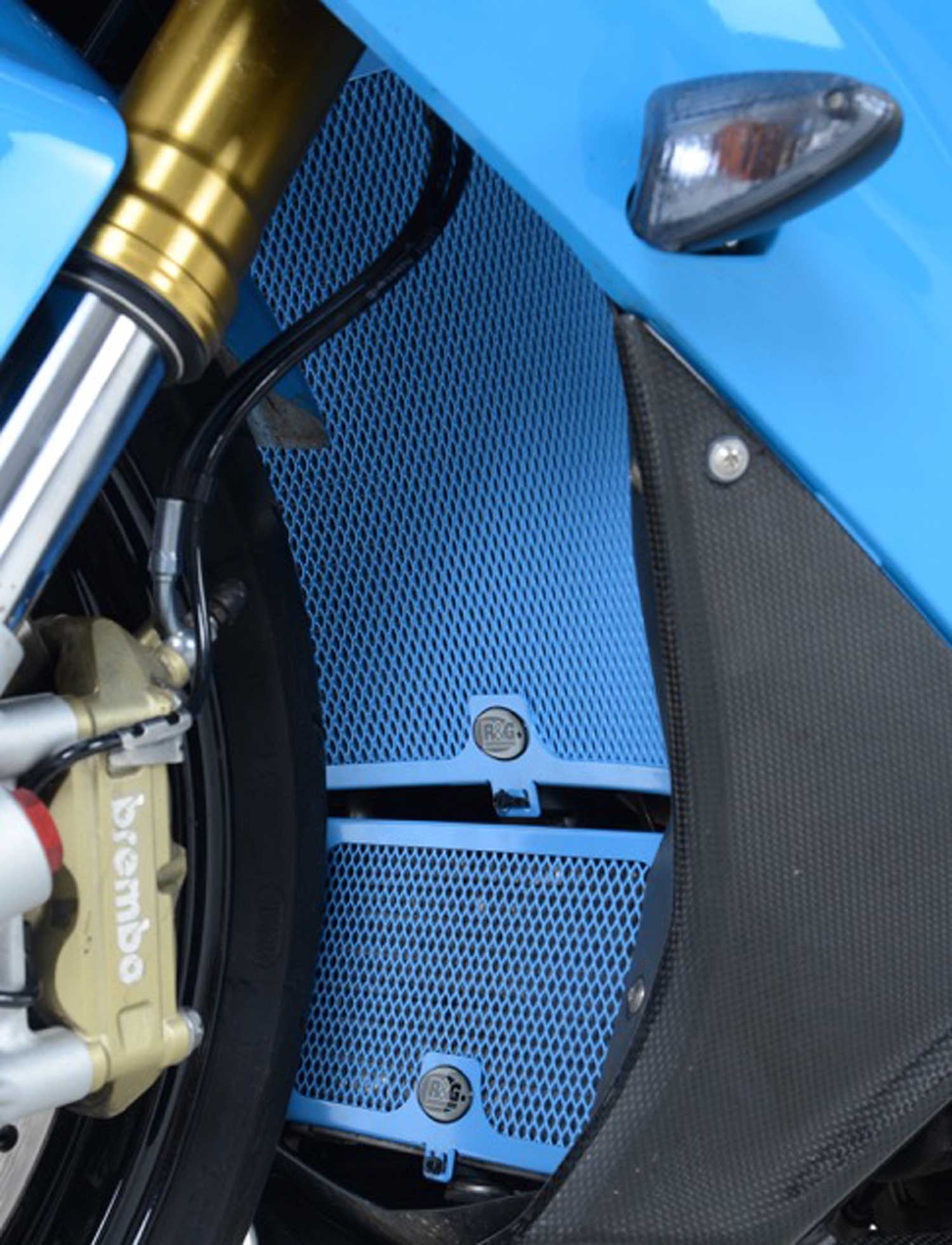 Cooling systems on motorbikes, such as the radiator and oil cooler, are vulnerable to damage from road debris and stones flicked up and, even on track, rubber 'marbles' can pierce radiators. The R&G Radiator Guard (£19.99 – £117.99) and Oil Cooler Guards (£34.99 – £79.99) are constructed from robust aluminium mesh that doesn't restrict the flow of cooling air but adds a second skin to help prevent objects from damaging the expensive cooling system. These products are also much easier to clean, as opposed to the delicate 'fins' on coolers.
The Downpipe Grille (£44.99 – £79.99) offers a similar line of metal mesh defence but for header pipes that can be dented by stones or scratched, which can lead to the onset of corrosion on exhausts.
Radiator Guards and Oil Cooler guards are also available in Stainless Steel for further strength, but these do not have colour options.
For more information www.rg-racing.com