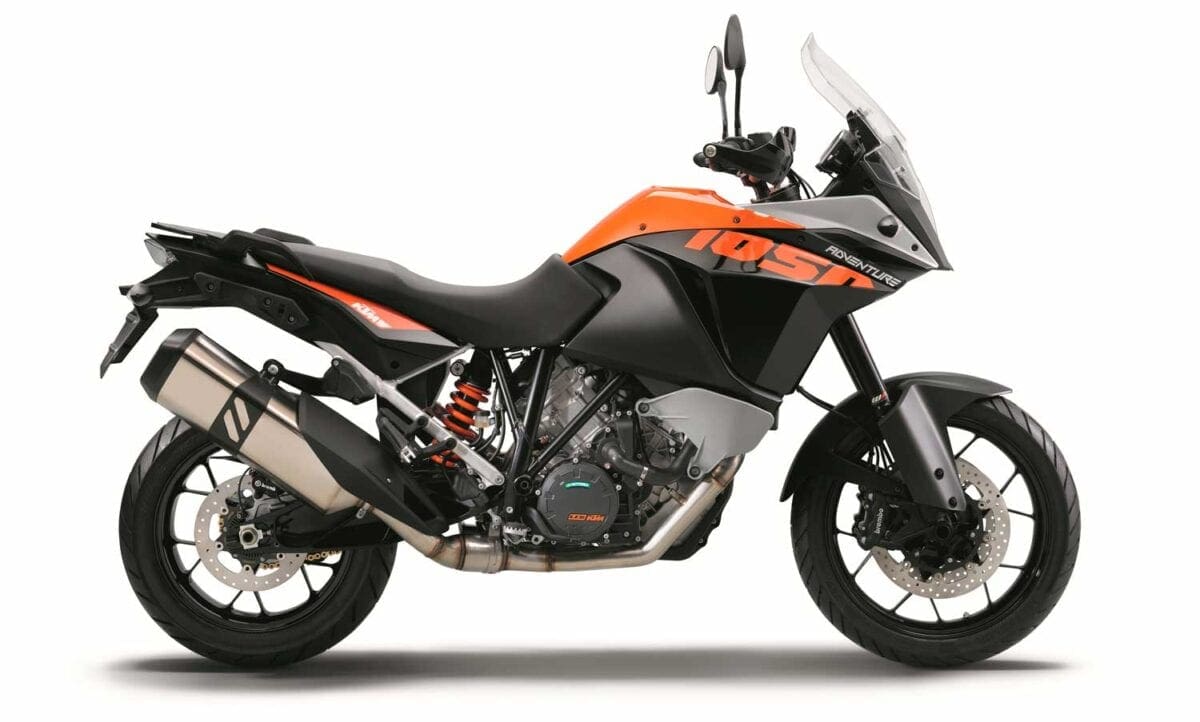 A smaller engine finds it way into the new KTM 1050 Adenture for 2015. The company says the bike is for the value-conscious, all-round riders. The engine makes 95bhp from the V2 motor in a 212kg chassis. ABS and Traction Control are standard, and an A2-licence-compliant restrictor kit will be available.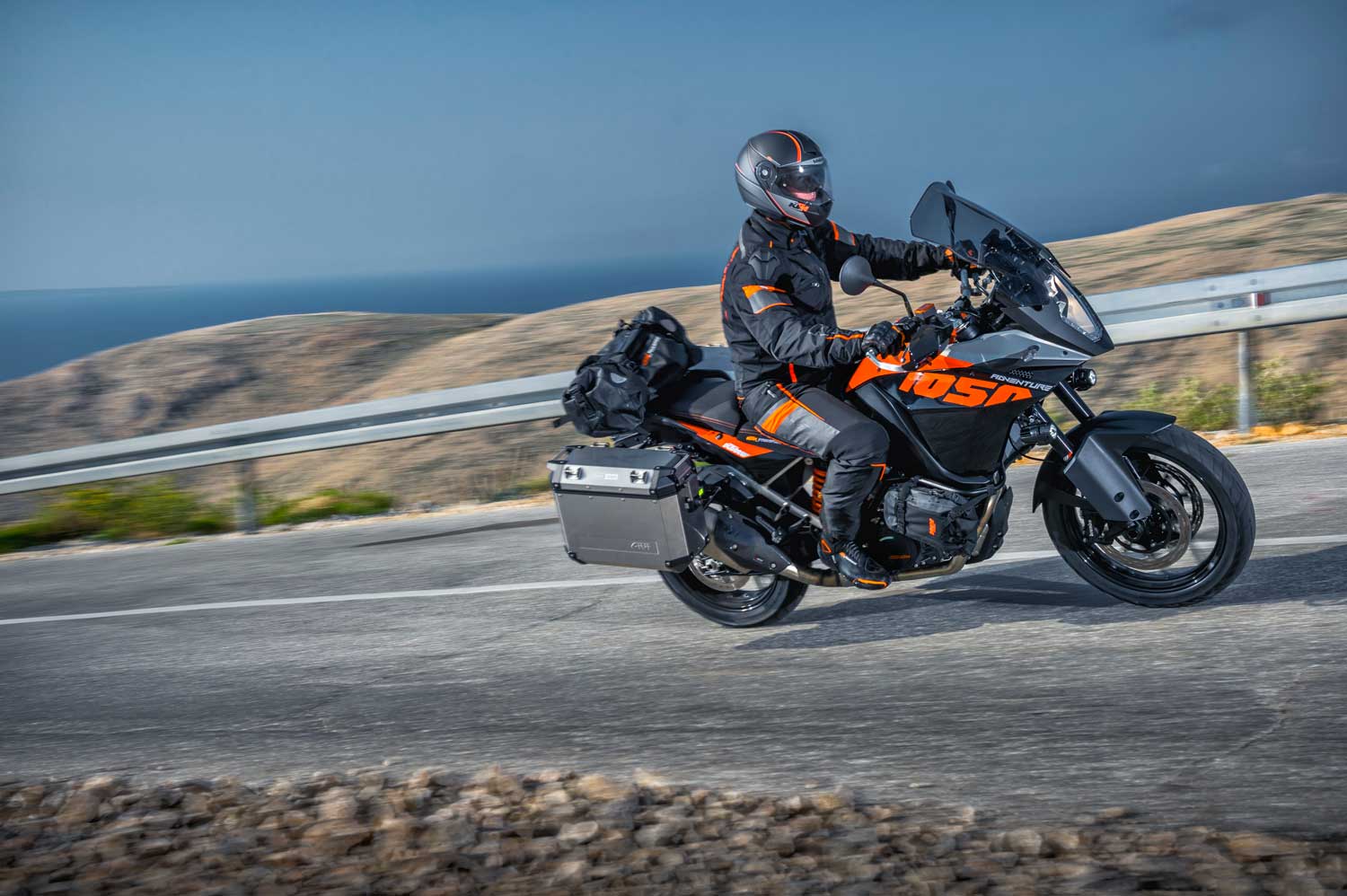 Here's what the press release had to say…
A bike perfectly calibrated to all who love a dynamic travel enduro, and place importance on reasonable purchase and ownership costs, but who are unwilling to do without a generous measure of power and modern equipment.
Based on the same first-rate technology platform as its sister models, the new KTM 1050 ADVENTURE has a different engine, which may have less displacement and power but has lost neither its refinement nor its fizzy punch thanks to elaborate adaptations. ABS and traction control are standard here as well.
The value conscious, the all-rounders, the gourmets, the connoisseurs, the I-take-my-bike-everywhere riders – for all of them, four great KTM protagonists form a coherent and complete ADVENTURE family and the most attractive model range in the whole travel enduro segment in 2015.
KTM 1050 ADVENTURE