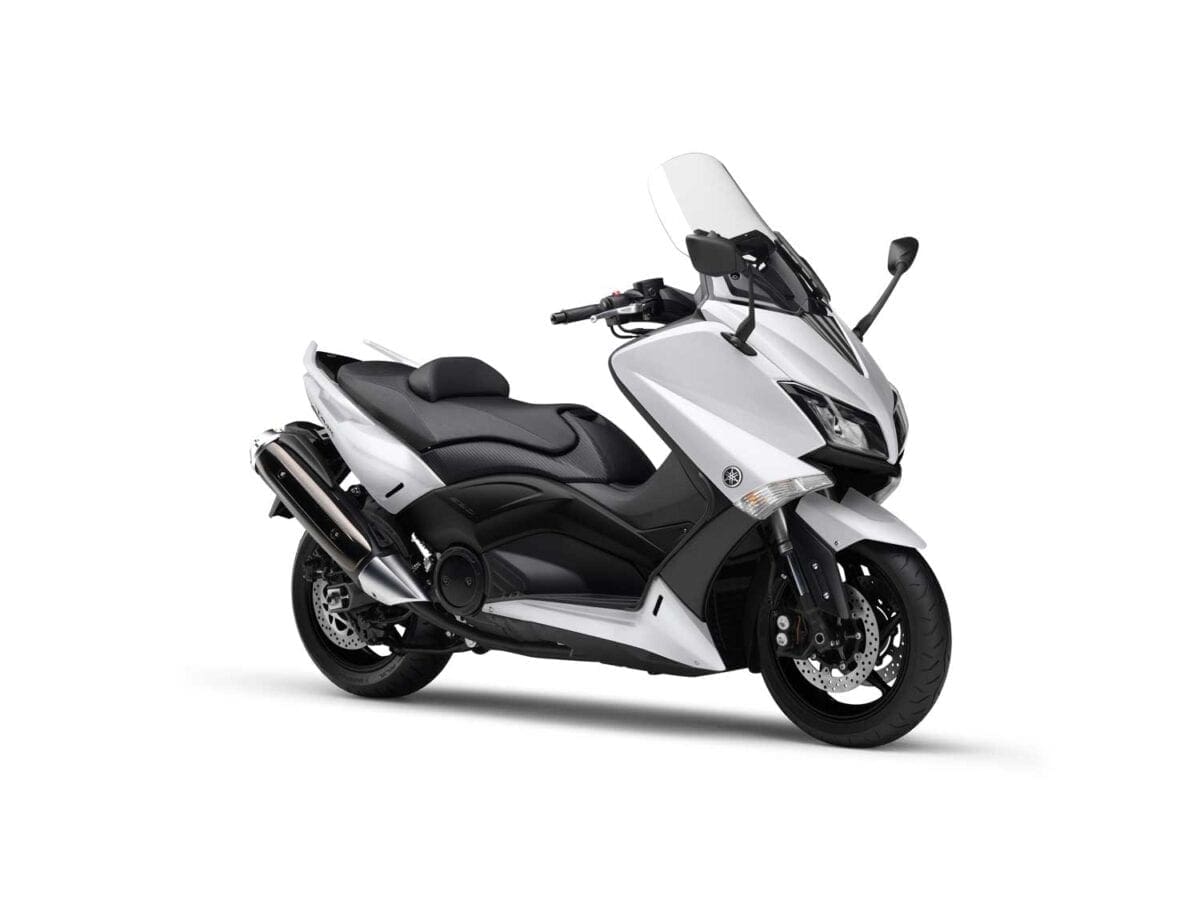 The popular 530cc two-cylinder four-stroke Yamaha TMAX maxi-scooter has been redesigned, with new LED dual headlights, a new front cowl, 41mm upside down forks, radial four-pot calipers, a 12V power socket and a keyless ignition/immobiliser.
The TMAX Iron is a special edition with gold forks and caliper caps, exclusive seat, matt black wheels and aluminium footplates. The engine is unchanged in both bikes, still offering 46bhp@6750rpm and 34lb-ft @ 5250rpm.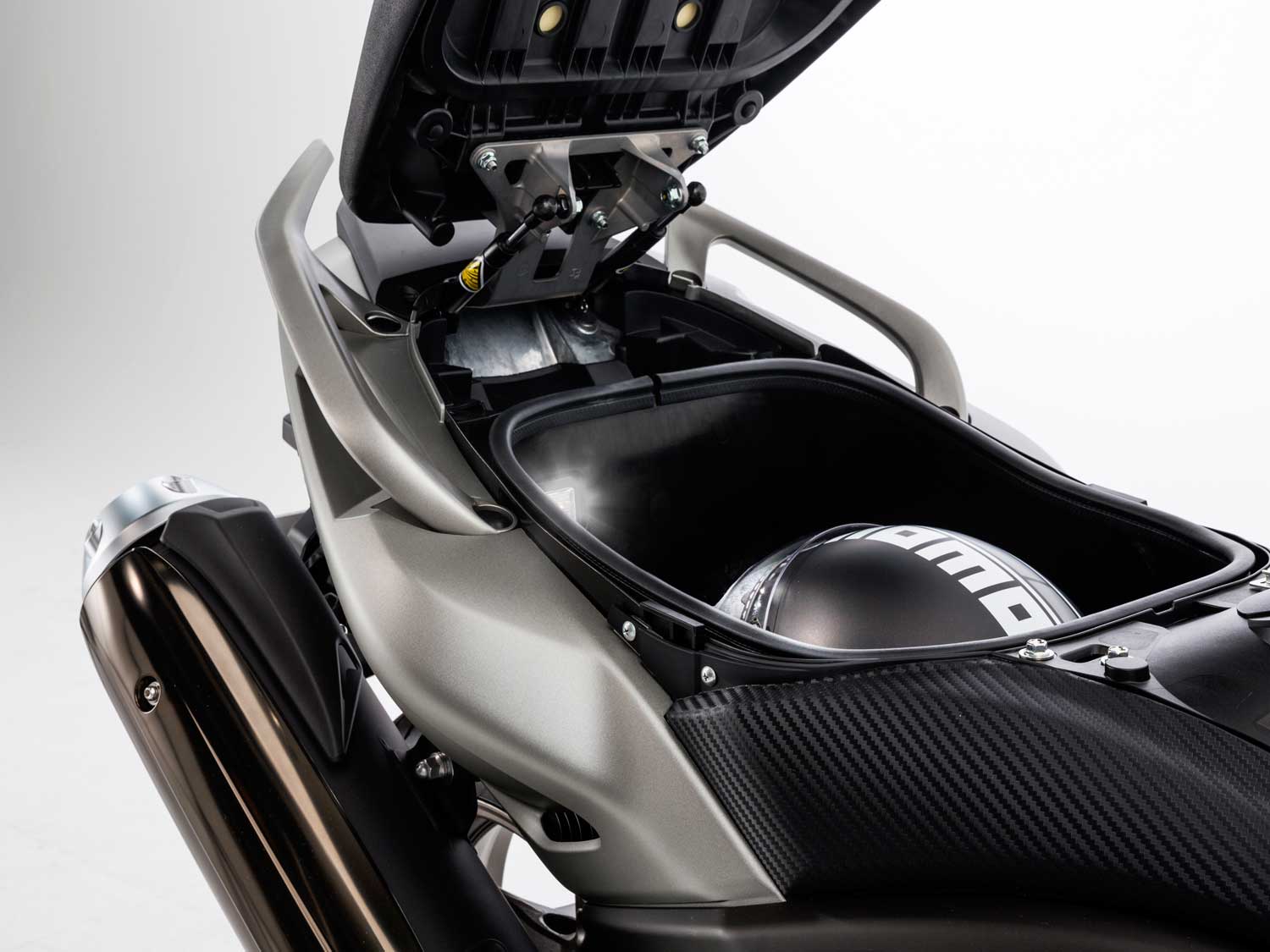 Here's what the press release had to say…
When the original TMAX was launched in 2001 it caused the European marketplace to sit up and take notice. This was a design like no other, and was to add a whole new dimension to the world of two wheels. With its motorcycle levels of performance and scooter comfort and convenience, this innovative and groundbreaking model was responsible for the creation of a whole new sector in the two-wheeled marketplace.
The era of the maxi-scooter had arrived, and over the past decade the TMAX has gone on to become one of the most enduring and successful models ever created by Yamaha, with more than 200,000 units sold. During this period the model has undergone a series of major evolutionary changes that have kept it at the forefront of the maxi scooter market, and although many new competitors have arrived, the TMAX is still by far the best selling model in the category.
Yamaha's research has shown that the TMAX inspires a high level of loyalty amongst its many thousands of owners, and each year a significant proportion of new sales are made to customers who are trading up from an older model TMAX. This unprecedented level of customer loyalty reflects the timeless and ongoing appeal of this model, and it reinforces Yamaha's engineers' commitment to ensuring that the needs and desires of our customers are the key target when any technical or stylistic change are introduced.