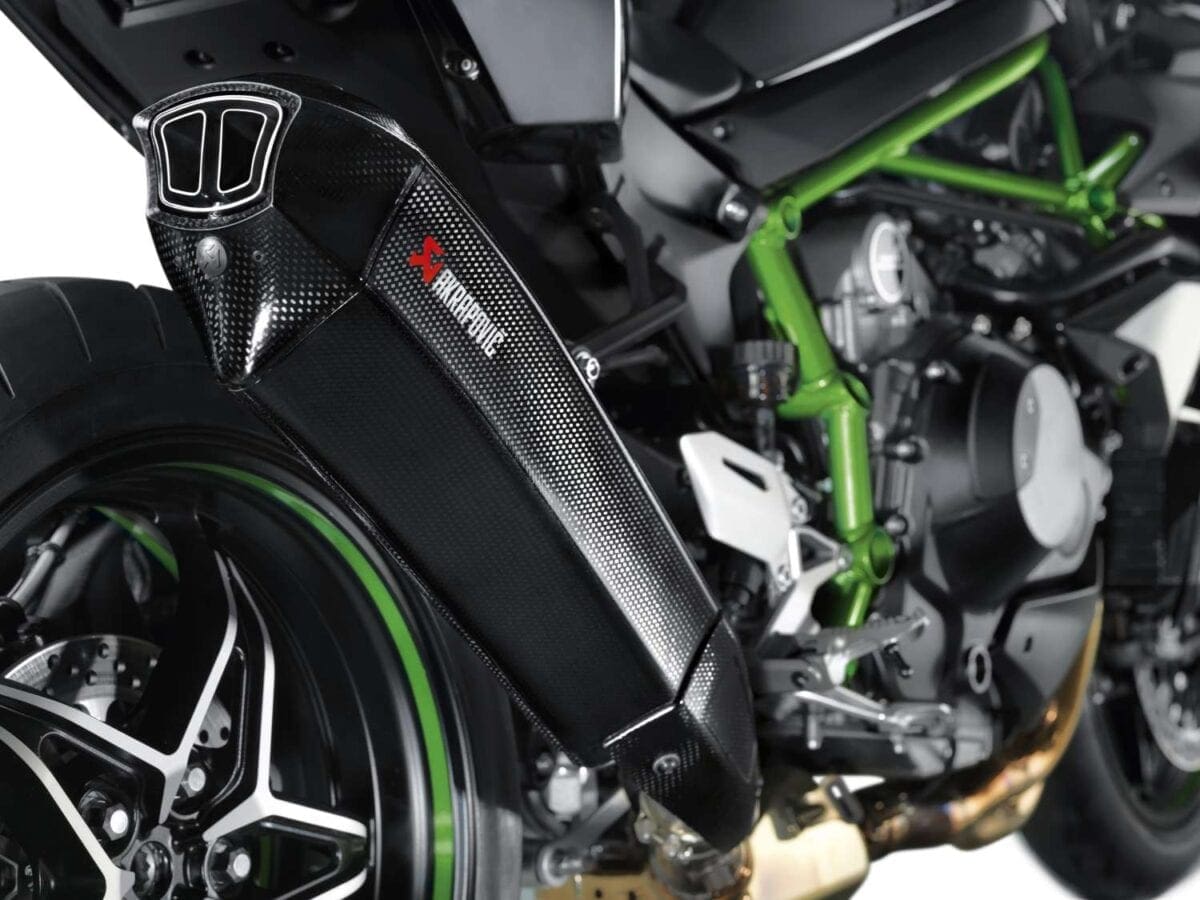 A brand-new concept Akrapovic exhaust caused quite a stir when it was unveiled at the recent Intermot show, as did the Supercharged Kawasaki Ninja H2R – a machine labeled as "Built Beyond Belief." Now the pair have met at EICMA in Milan, Italy, in the guise of the new road-going Kawasaki Ninja H2 machine and Akrapovic's production version of its latest Slip-On system: the revolutionary exhaust system.
This new exhaust system has a distinctive new shape that follows the lines of the bike and is constructed with Akrapovic's beautifully crafted titanium tubes, a carbon-fiber outer sleeve and end cap, and a completely new carbon-fiber bracket, making the system lightweight and adding to the overall performance of the bike. The distinctive shape is initially only available for the Kawasaki Ninja H2, but will also be available for other bikes from different brands soon.
The new Kawasaki Ninja H2 is a one-liter supercharged motorcycle that's set to change the face of sports bikes, and with the addition of the newly available Akrapovic exhaust system it will make a stunning combination that will make the motorcycle world stand up and take notice.
Surrounded by huge media and public interest, Kawasaki's new Supercharged H2R track machine and H2 road-ready motorcycle are set to be two of the most popular features on the Kawasaki stand at Motorcycle Live, which takes place at The NEC, Birmingham from 22-30 November.
Read more about the Kawasaki H2 here: www.morebikes.co.uk/kawasaki-ninja-h2-zx1000m-2015-new-motorcycles
Read more about the Kawasaki H2R here: www.morebikes.co.uk/kawasaki-ninja-h2r-2015-new-motorcycles