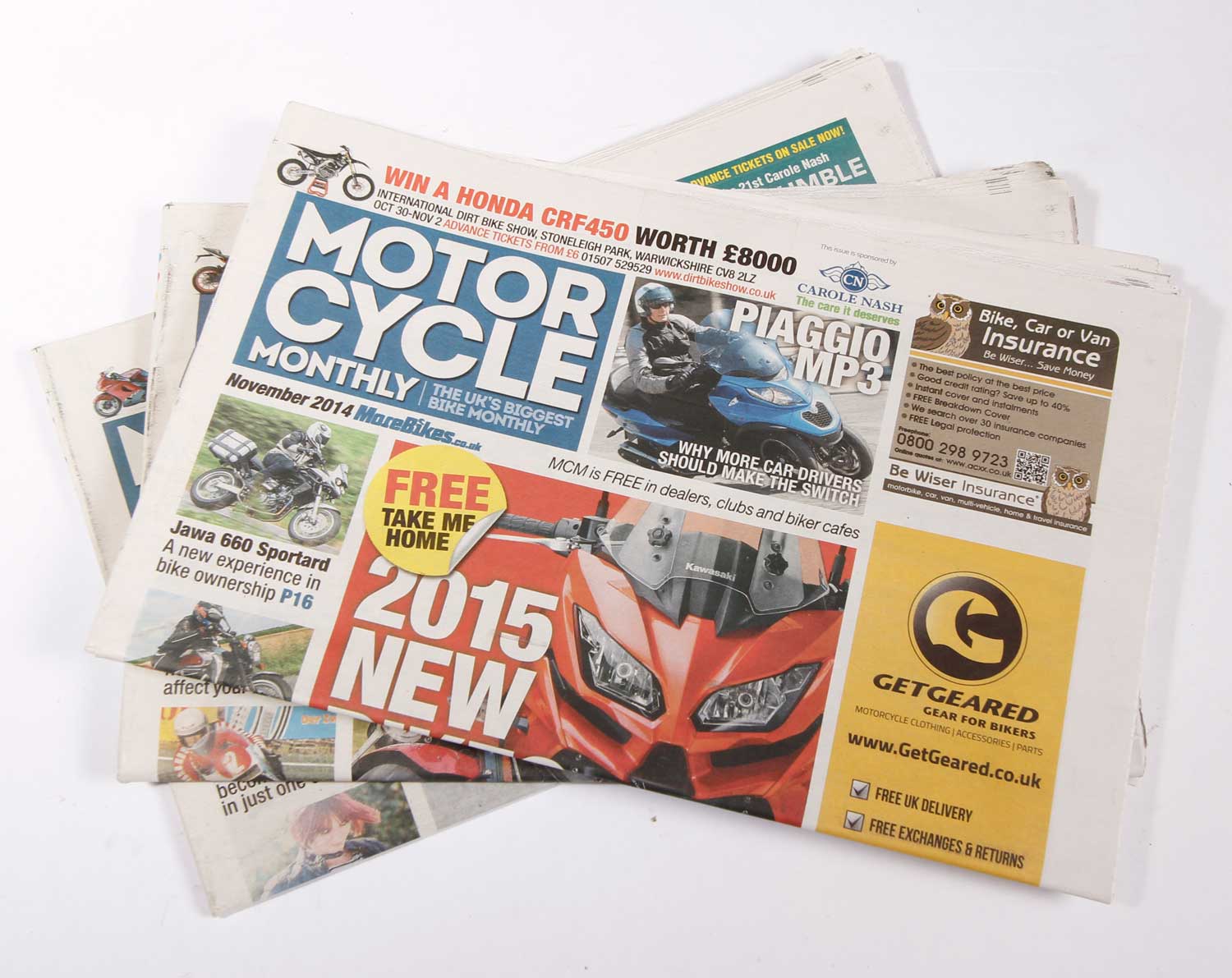 As the UK's biggest bike monthly, our sister title – Motor Cycle Monthly – talks to a lot of great people like you – real motorcyclists riding all kinds of machines around the country (and indeed the world). We love to hear from you, whether it's in your letters, your adventures or your kit and bike reviews…
Now though, we'd like you to help us make sure MCM – which is FREE in dealers, clubs and biker cafés across the UK – is the best it can be, and for your efforts, we've got £150 cash and more, up for grabs.
Our 2014 Reader Survey invites you to tell us what you think about the paper. What are we doing right? What aren't we doing so well? Are the bikes and other areas of motorcycling that we cover the right ones? Do you enjoy the way in which we put the publication together? These are some of the points that you'll be asked to consider, so that we can ensure that we're hitting the right mark.
Reader surveys do fulfil another purpose of course, and it's not just satisfying our marketing team's love of spreadsheets.
Being able to accurately quantify and qualify who is reading Motor Cycle Monthly allows the paper to work with the most relevant advertisers and commercial supporters – something particularly vital to a free publication.
It should take you no more than 20 minutes to complete, and you have my assurance that the data is kept secure and separated from all personal details… your inside leg measurement will not be revealed to anyone!
As an incentive to tick the boxes, we have several prizes up for grabs including £150 in cash (which we hope you'll spend on your bike).
A range of other goodies are also available with 12 respondents being drawn in total. The prizes break down as follows: