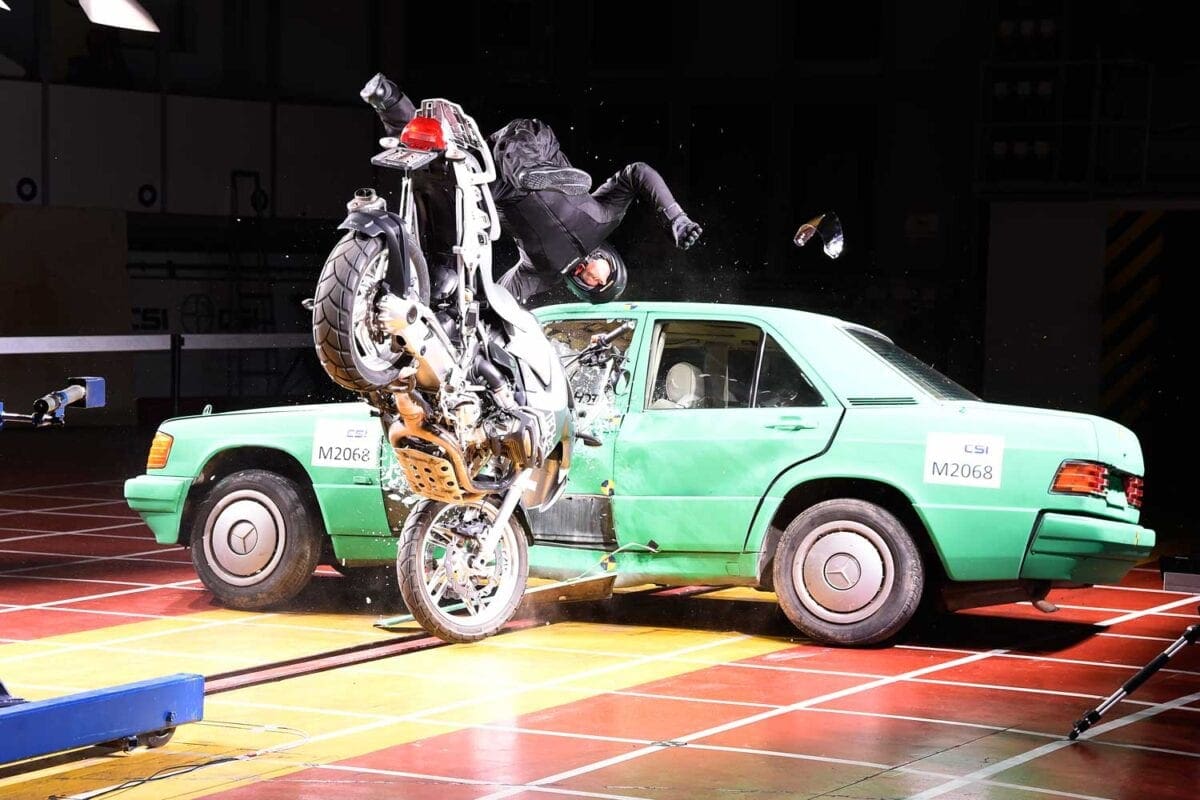 Alpinestars has released footage of a crash-test featuring a dummy wearing one its motorcycle airbags. Piloting a BMW R1200GS, the 'rider' hits the car at 30mph.
Incredibly, the airbag inflates before the unfortunate biker makes contact with the Mercedes saloon. The new Tech-Air jacket is the first self-contained airbag system, which doesn't need attaching – mechanically or electronically – to the bike, meaning it can be worn on any machine without modification.
The Tech-Air street airbag is built into a special vest, which is fitted into a compatible jacket. At launch (spring 2015 in the UK), the Valparaiso touring jacket and Viper street jackets will work with the system. Tech-Air is said to typically detect an impact within 30-60 milliseconds, then fully inflate in just 25 milliseconds.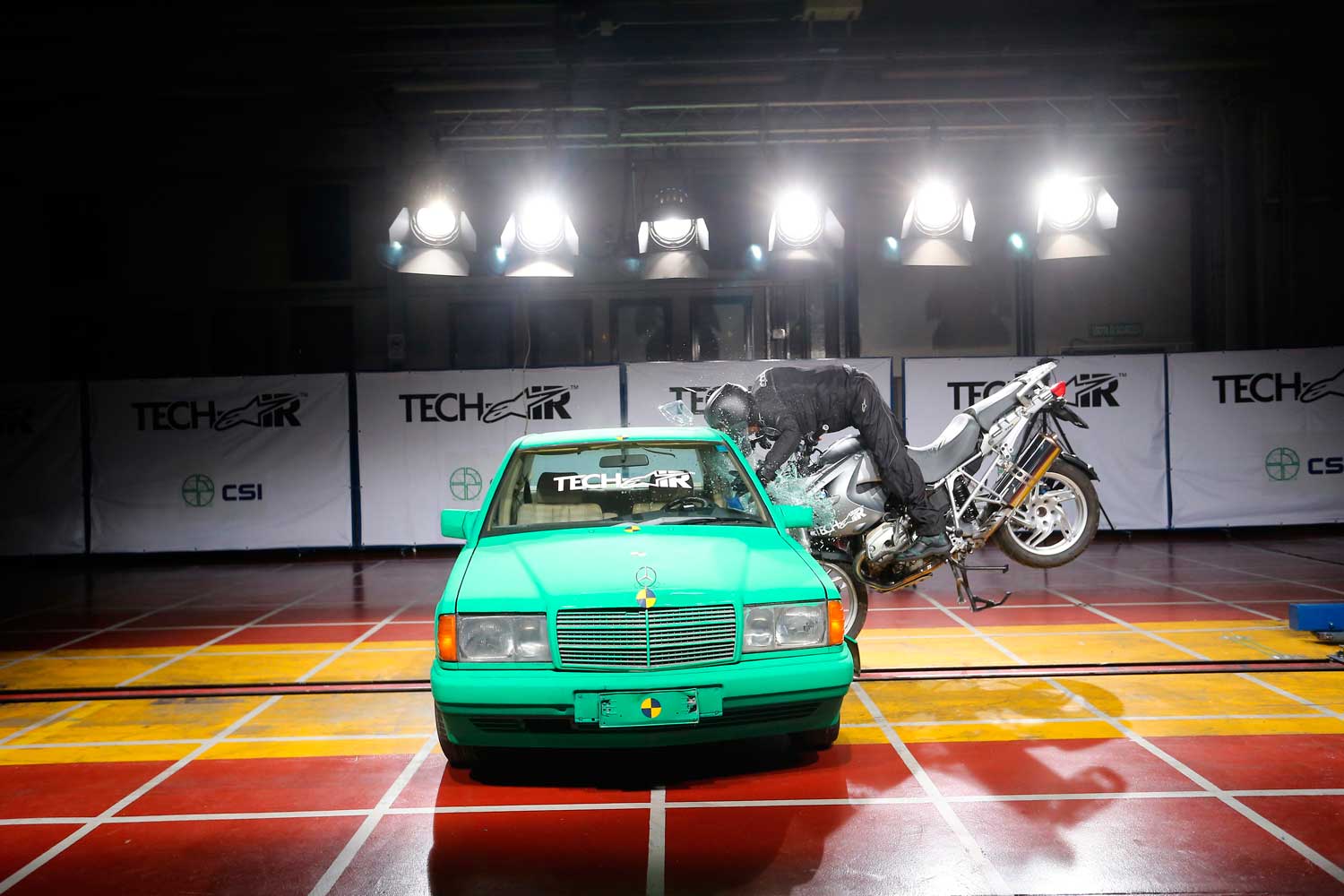 Alpinestars claims the system uses a complex algorithm that's designed