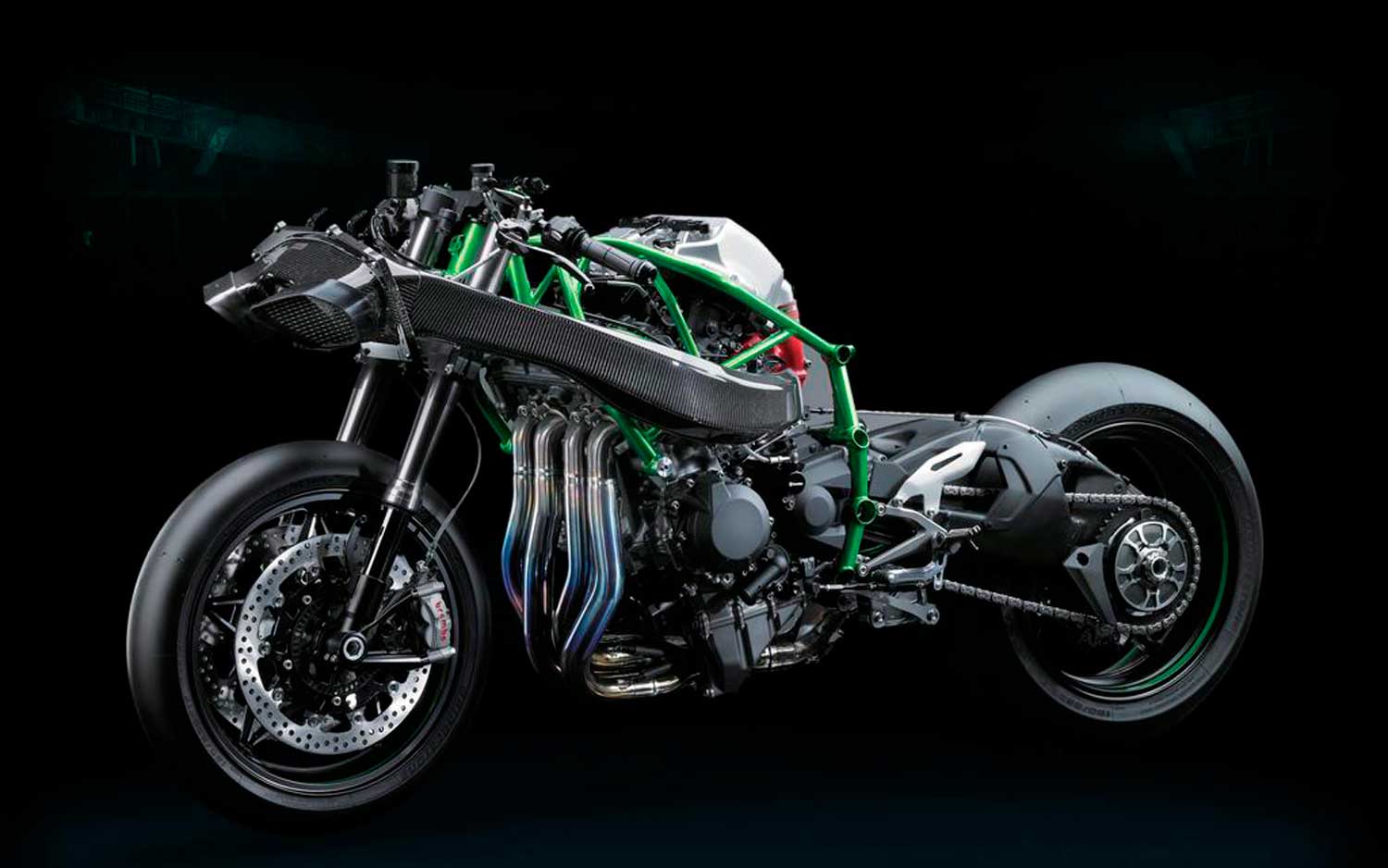 As expected the Kawasaki H2R and H2 will be on display at Motorcycle Live, at Birmingham's NEC, but we've just heard that every day, at 12.30pm, the H2R will be run at full throttle on a dyno!
As a special feature, Kawasaki is planning a unique "sound and vision" event each day at which the Supercharged 300+ horsepower closed course only Ninja H2R will be started and run on a rolling road provided by FW Developments, which is supplying the latest DynoJet 250i model complete with a Dynoware RT electronics package to cope with the immense power and torque that will be generated.
Every day at the show at 12.30, the Ninja H2R will be warmed up and then run in a full throttle display, changing through each of its six ratios using the standard-equipment quick shifter until the red line in top gear.
"There are starting to be videos of Ninja H2R's on the internet now but the sound of this amazing machine up close and personal is something to behold", commented Marketing Manager for Kawasaki Motors UK, Mark Spiller. "As a closed-course-only machine, the Ninja H2R is to all intents and purposes un-silenced. It's going to be a very special performance each day as on one of the only running examples of this bike in the world is put through its paces on the Dynojet rolling road at Motorcycle Live."