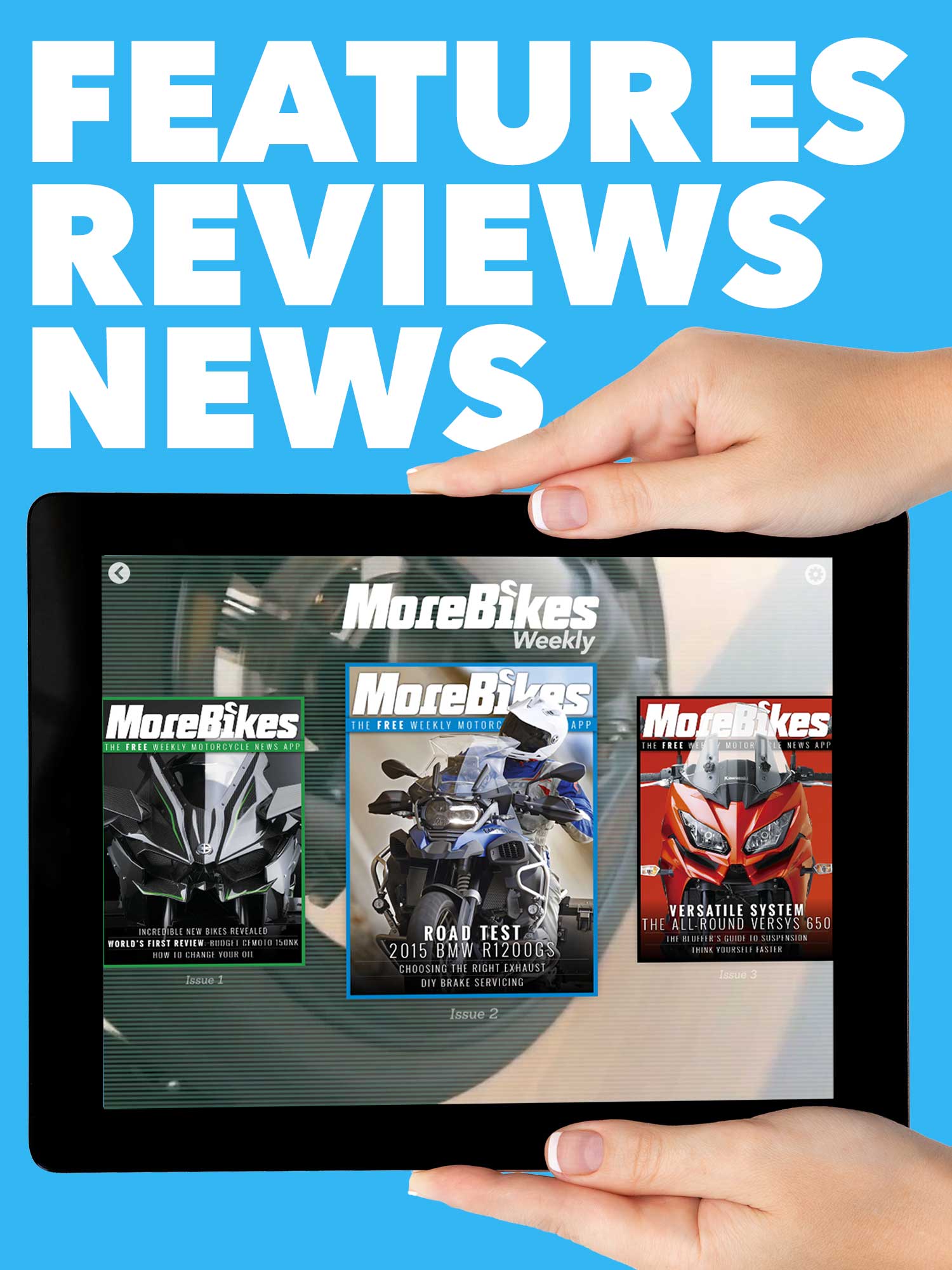 MoreBikes Weekly is the FREE motorcycle news, reviews and features app for your iPhone and iPad (Android coming soon). Created by the team behind this website, every issue is packed with the latest new bikes, kit, competitions and more. And yes, it really is FREE every Tuesday!
Enjoy fantastic articles, with great images and video, anywhere. Once you've downloaded the issue, all the content is embedded – no need for a WiFi signal, so read it on the tube, the bus, on a flight, in the park, on the beach…
Why pay to download when you can get the news FREE every week? We'd rather you spend your money on your bike and some great rides! Click the button to download, or search for 'morebikes' on the App store.
[button link="https://itunes.apple.com/gb/app/morebikes-weekly/id934748349?mt=8″ type="big" newwindow="yes"] DOWNLOAD NOW[/button]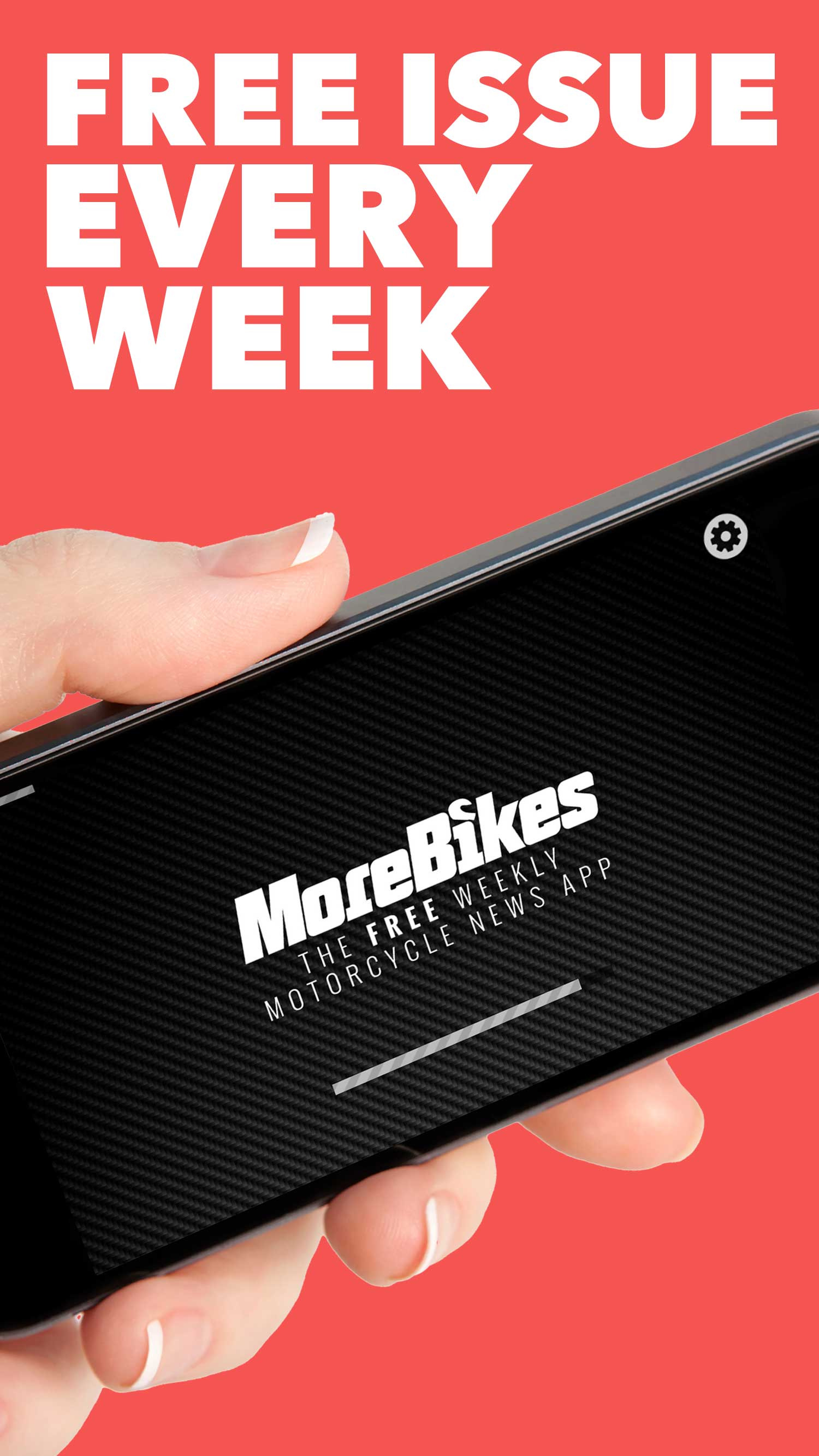 We make MoreBikes Weekly because we love motorcycles. John Milbank is the editor: "My passion for bikes started with a ride on the back of a mate's Yamaha FZR1000 EXUP. From there I've had three Honda CBR600s, three Ducati Monsters, a Kawasaki Z1000SX, a Honda Dominator, a Honda CRM250, a Honda MTX125, a Yamaha DT80, a Yamaha Fazer 1000, a Honda Pan European, a Honda VFR800 and a Yamaha SR125. Despite an unintentional leaning towards Hondas, I love all bikes, and am as content to be tinkering in the garage as I am to be riding on the road or a track." 
Carli Ann Smith is the writer: "I started riding when I was 12 years old, and spent my weekends razzing round a farmer's field on a DT125. After watching and attending the BSB rounds throughout my teens with my bike-mad mum (a Ducati 750S rider), I got my first scooter when I was 16 and have progressed up the 'cc-ladder' ever since. Now staff writer at MoreBikes.co.uk, Motor Cycle Monthly, and Twist & Go, I own a Yamaha R6."
More news, more reviews, more kit… More Bikes.
[button link="https://itunes.apple.com/gb/app/morebikes-weekly/id934748349?mt=8″ type="big" color="red" newwindow="yes"] DOWNLOAD NOW[/button]