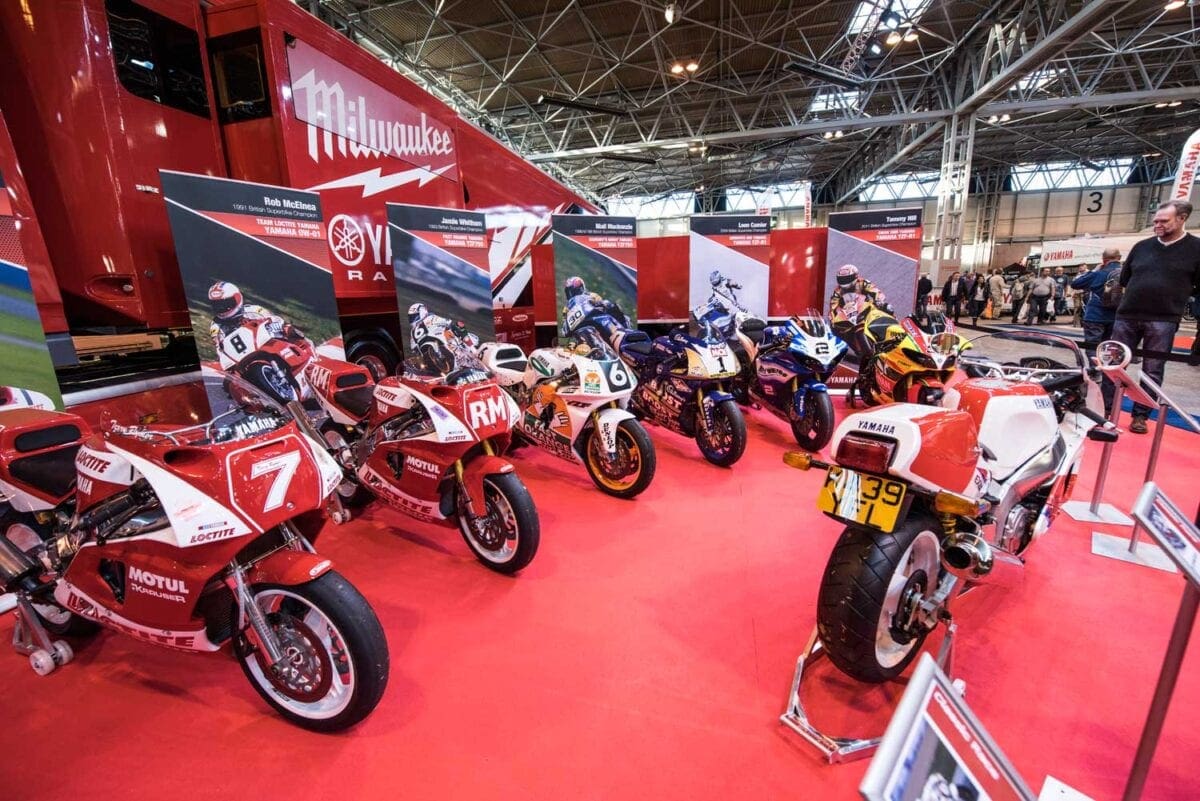 25 years since its launch, Yamaha has bought a standard OW-01 to Motorcycle Live. To celebrate that historic anniversary, and on the eve of the launch of the R1 and R1M, the company is displaying every British Superbike-winning Yamaha from that 25 year period: The 1990 Terry Rymer OW-01; 1991 Rob McElnea OW-01; the 1993 Fast Orange YZF that Jamie Whitham rode; Neil McKenzie's Cadbury Boost YZF – which he won on in 1996, 1997, and 1998; Leon Camier's Airwaves 2009 championship winning R1 and Tommy Hill's Shaun Muir Racing Swan R1.
If you can tear your eyes off the amazing new R1, it's a line-up well worth checking out; "In its day, the OW-01 was as big a game changer as the new R1 will be", Jeff Turner, Marketing Manager of Yamaha UK told us. "It's the first time that this collection of championship-winning bikes has ever been bought together. Even at 25 years old, the OW-01 still doesn't look dated."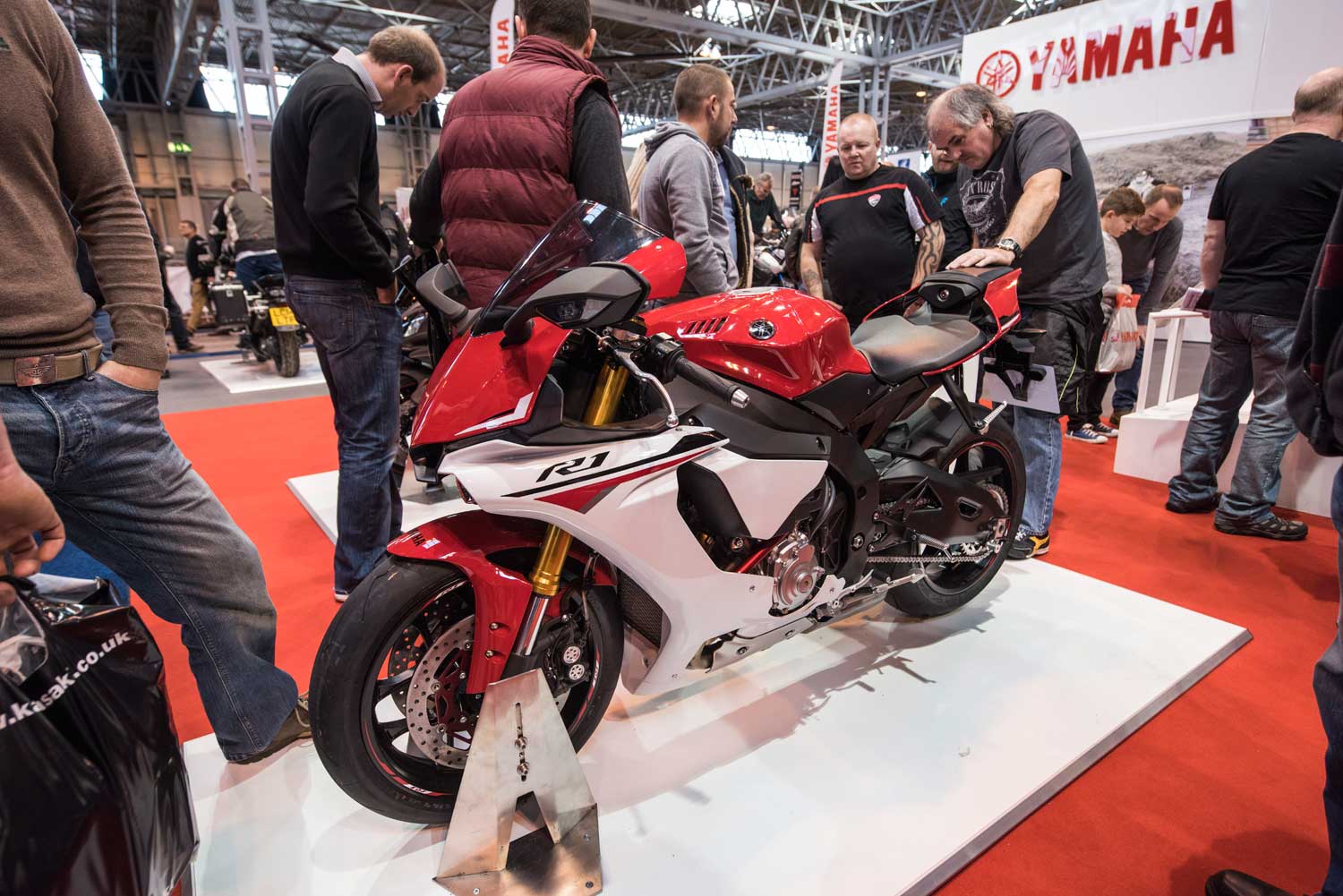 We're massive fans of the new R1, but reception has been mixed, when asked what he thought of the few people who claimed not to like the new bike, Jeff told us: "That's fine. I'd much rather have a bike that people love or hate. People who love it will buy it, people who hate it won't. If you have a bike that everyone says 'yeah, that's quite nice', then nobody buys it!".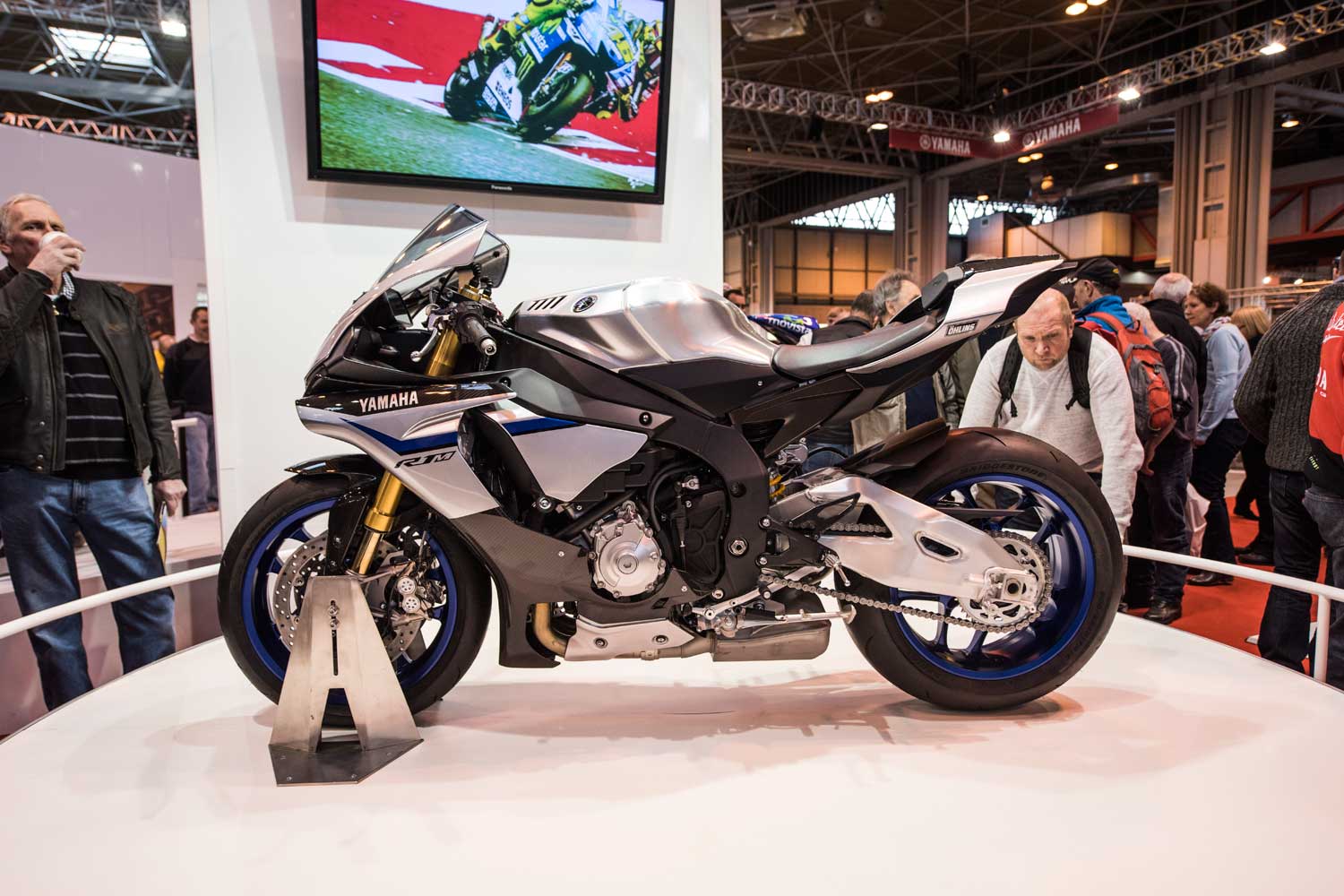 We love it, and then some… check back for the full launch report, direct from Australia in February 2015.