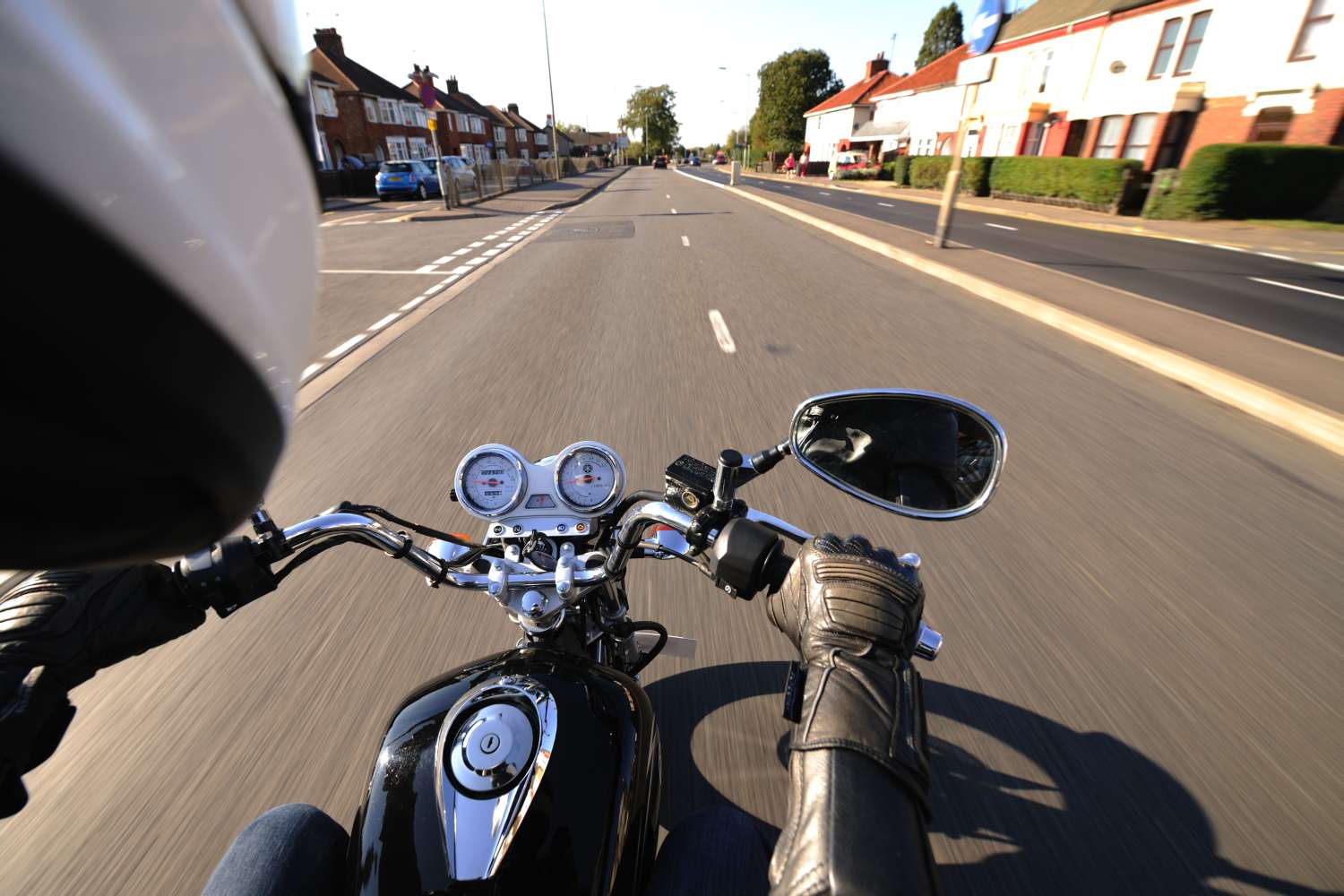 HPI reminds used buyers to protect themselves from vehicle identity theft so they don't end up being duped into buying a cloned motorcycle.
Often used buyers can be too trusting, leaving them open to the very real threat of vehicle cloning, warns HPI, the provider of www.hpicheck.com. Fraudsters continue to use more sophisticated methods to hide the true identity of stolen vehicles and fool consumers into parting with their cash.
Cloning is the vehicle equivalent of identity fraud – criminals steal a machine and give it a new identity copied from a similar make and model vehicle already on the road. The criminal disguises the unique 17 digit Vehicle Identification Number (VIN) on the stolen vehicle and uses a stolen V5/logbook to try to legitimise its identity.
HPI offers four simple, but highly effective rules consumers should apply when buying privately. These can radically reduce the risk of falling into the cloned trap:
1) Always check the provenance/history of the vehicle, and make sure you view it at the registered keepers address (as shown on the V5/logbook). Buyers should ensure all the VIN/chassis numbers on the vehicle match each other and then use the HPI Check to ensure they tally with the details as recorded with the DVLA.
2)  Know the market value. If you are paying less than 70% of the market price for a vehicle, then be on your guard. No seller will want to lose money on their sale. There is rarely such a thing as a bargain, especially if the machine later turns out to be a clone.
3) Don't pay with cash, particularly if it's costing you more than £3,000. Some cloners will take a bankers draft as part payment, because the cash part is sufficient profit without ever cashing the bankers draft. Most crooks selling clones would rather walk away from a sale than take a payment that could be traced back to them. Despite strong advice to buyers to pay via the banking system, HPI still hears of many buyers who go on to pay in cash and subsequently find out they've bought a clone, and that they've lost both their money and the vehicle.
4) Check the vehicle's V5/logbook. Stolen V5 documents are still being used to accompany cloned vehicles. As an added security measure, the HPI Check continues to include a unique stolen V5 document check as standard. This will confirm whether or not the document is one that the DVLA have recorded as stolen.
www.hpicheck.com Senior Consumer Services Manager, Shane Teskey says, "Today, it's almost impossible to sell a stolen vehicle without changing its identity, which is why cloning remains a very real threat to buyers. Worryingly, whilst we believe awareness of cloning has grown, many buyers still choose to ignore the warning signs because their heart tells them it's a dream buy. This means they are leaving the door wide open for heartbreak and financial loss.
"Consumers simply do not realise that if they buy a clone they stand to lose the vehicle and their money. Once a vehicle is revealed as stolen, it will be returned to its rightful owner, leaving the clone victim with no vehicle and thousands of pounds out of pocket. HPI is committed to raising awareness of the importance of a vehicle history check to make certain any purchase is a wise one. We advise people to 'check with HPI before they buy' to ensure they can walk away before any harm is done."
The HPI Check includes a mileage check against the National Mileage Register as standard, now with over 170 million mileage readings. HPI also confirms whether a vehicle is currently recorded as stolen with the police, has outstanding finance against it or has been written-off, making it the best way for consumers to protect themselves from fraudsters looking to make a fast profit. In addition, the HPI Check offers a £30,000 Guarantee* in the event of the information it provides being inaccurate, offering added financial peace of mind to used car buyers.
---
Advert
---
Enjoy everything More Bikes by reading the MoreBikes monthly newspaper.
Click here
to subscribe, or
Read FREE Online
.
Sign-up to the More Bikes Newsletter
Enter your e-mail address below and get regular updates straight to your inbox… You can unsubscribe at any time.