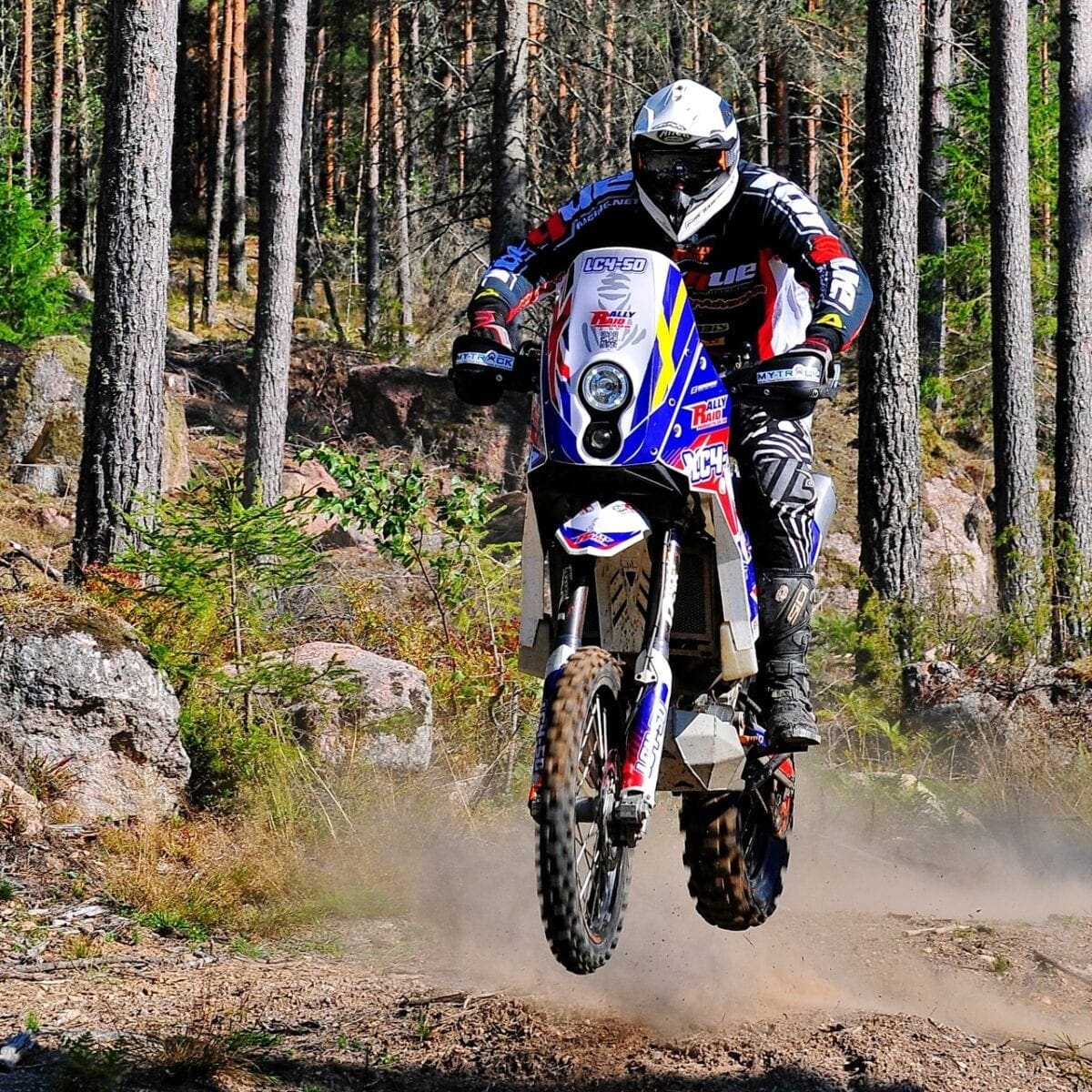 After two and a half years in development, Northamptonshire based Rally Raid Products have finally been approved to compete in the Dakar Rally 2015 this coming January with their own branded motorcycle – the LC4-50.
The Dakar Rally – formally the 'Paris-Dakar', now held in South America – is the longest and most arduous off-road race in the world. Held over two weeks and in excess of 9000 kilometres, it is considered the ultimate test of endurance and reliability for both competitors and their machines.
The Dakar is also unique amongst premier league motor-sport events in allowing amateur participants to line up with their professional counterparts, although for anyone other than a factory-supported rider, simply finishing the event ought to be considered a resounding success – as typically each year little more than half those that start the rally actually manage to complete it.
"In our experience, the main reason riders fail to finish is due to a mechanical failure and/or their own fatigue" explains John Mitchinson – proprietor and chief engineer at Rally Raid Products.
"We feel this has been compounded in recent years with the introduction of a maximum 450cc limit for motorcycles, which in turn has seen a new breed of 'high-tech' rally bike being developed by the factory teams – optimised for outright performance, and with correspondingly higher maintenance requirements" he suggests. "Currently the only choice for the privateer competitor is between an expensive factory 'team replica' bike, or personally converting a regular motocross/enduro machine with the inherent compromises that entails. "Either way, these days it is almost essential to employ an assistance team to carry a host of spare parts and provide daily mechanical assistance, further adding to the already significant cost of participation."
"It is also essential to consider that typically 40% of the total Dakar distance is liaison [between the timed special stages], where competitors will be riding many hundreds of kilometres day after day – often starting very early in the morning when it is still dark, and again later in the day when you are already tired from racing an extended special stage" he continues "This can quickly compound any fatigue – of both the rider and machine."
Rally Raid Products' solution has been to combine proven technology with their own design and engineering capability. "By utilising the established KTM 690 engine and chassis, we have been able to retain all the key elements of their previous generation Rallye bikes that were so dominant in recent years, and successfully re-engineer them into a Dakar compliant 450cc package. The result is a rally bike that offers excellent chassis stability and comfortable ergonomics for long distance racing over a wide variety of terrain; together with the inherently strong and reliable LC4 engine that requires far less daily/regular maintenance than a typical 450cc MX/enduro derived machine." John Mitchinson explains.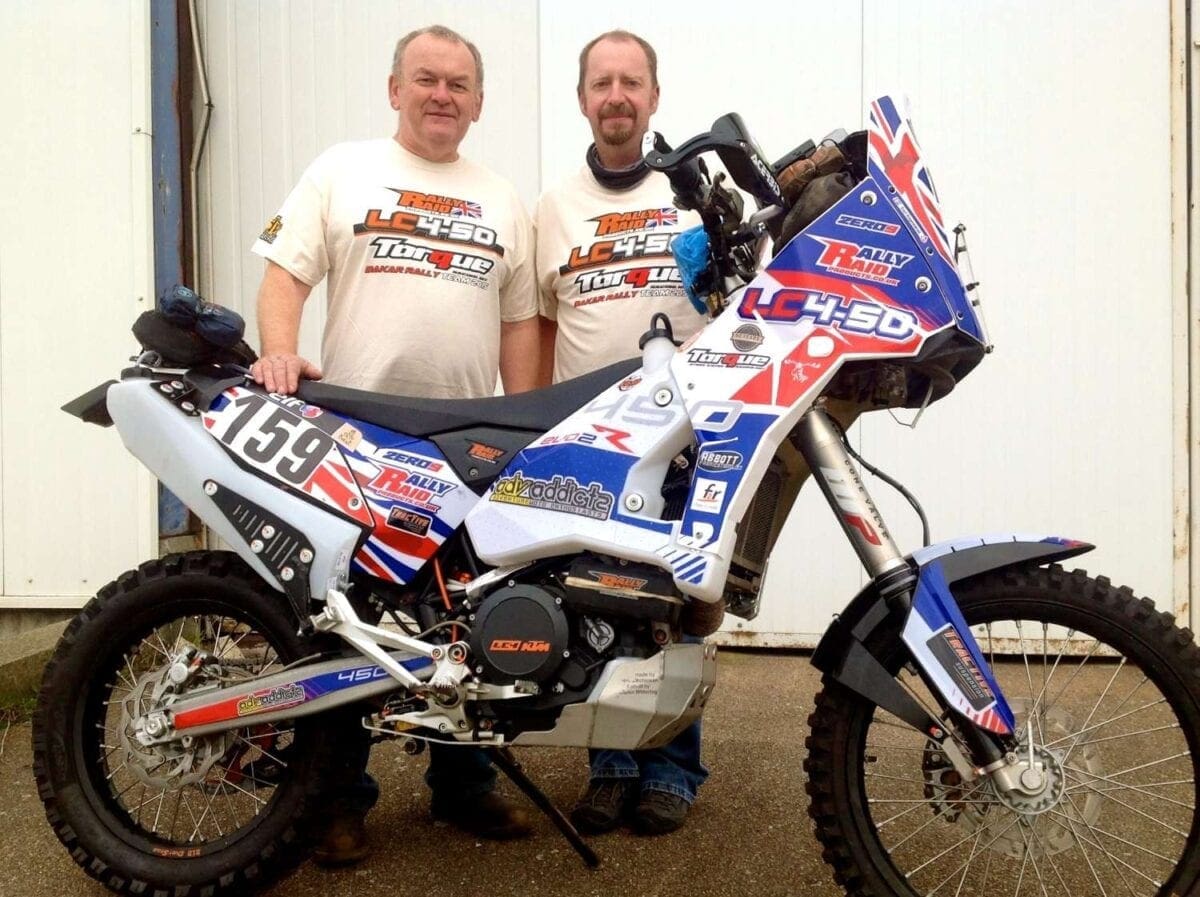 The Rally Raid Products LC4-50 was developed in partnership with engine preparation specialist Martin Wittering of Torque Racing Services: "We realised that by retaining the original bore dimensions and simply using a shorter stroke, it would be possible to re-engineer the existing KTM 690cc engine to meet the 450cc capacity limit with the minimum of component changes" Martin explains. "This allows us to retain all the [proven] benefits of the original LC4 engine architecture – a far larger oil capacity, a stronger gearbox and clutch; and fundamentally was originally designed to have 70+bhp running through the transmission – so it immediately gives us a huge margin for stress and wear when compared to a typical 450cc motocross engine."
Certainly the engineering team believed that the key to retaining the inherent strength and reliability of the donor engine was to change as few of the original components as possible – and the LC4-50 retains exactly the same fuel injection [throttle body], air-box, engine ancillaries and exhaust as the donor 690cc version. The existing crankcases, barrel and cylinder head are also untouched.
The reduction to 449.6cc is then achieved using a shorter stroke crankshaft, correspondingly longer connecting rod and a new custom-profiled piston, together with remapping the existing ECU with a new EFi programme for the reduced capacity.
Initially the prototype engine parts were CAD and CNC machined completely in-house, while the production specification components were developed in partnership with fellow British engineering firms A&M EDM (crank and rod) and Cosworth Engineering (piston). "We had to pay particular attention to the design of our new piston crown as it was essential to retain the compression ratio
and ensure efficient flow characteristics through the combustion chamber" John Mitchinson explains. "While our initial calculations had suggested the conversion was [technically] feasible, we had no idea [until we had prototyped the components in-house] that it would actually run properly, never mind actually provide genuinely usable power and torque characteristics from such
fundamental component changes."
The result is a 450cc engine that still retains the feel a larger single cylinder machine, featuring a level torque curve that offers excellent low and mid-range tractability – which the majority of rally-racers would prefer. The LC4-50 is unique in that it also produces comparable horsepower to the current mainstream manufacturers' 450cc MX/enduro engines, but at a usefully lower maximum rpm – offering a corresponding reduction in wear to piston and valve-train components, further improving longevity and reliability, particularly at sustained high [engine] speed.
"From an engineering perspective, I admit there was a huge personal incentive for me to prove the concept would work – particularly when others said it couldn't be done [successfully]" John says with a smile. "However, the primary motivation was to never to try and compete with the factory rally teams for outright power and performance; rather to build a strong and ultra reliable bike, that
would actually suit the vast majority of clubman level privateer riders far better than a highly strung and uncomfortable converted MX machine, or exceedingly expensive factory replica bike" he suggests "At the same time, I must admit we were pleasantly surprised by the amount of power and the torque characteristics that our new short-stroke engine design ultimately produces."
Once the first production specification engine was assembled earlier this year, the finished bike was comprehensively endurance tested and raced both at home and abroad in countries as far apart as Tunisia, Greece and Sweden. "We are confident that the LC4-50 will adapt perfectly to the varied conditions in South America" explains John "We certainly don't expect to have to change the
engine half way through the race which seems a typical requirement these days!" he grins.
For their Dakar Rally debut in January 2015, Rally Raid Products have enlisted Swedish privateer rally racer Carl Hagenblad (#159) who has been integral to the ongoing development of the LC4-50 project over the past 12 months, and has already enjoyed a string of rally successes in Europe and North Africa in recent years.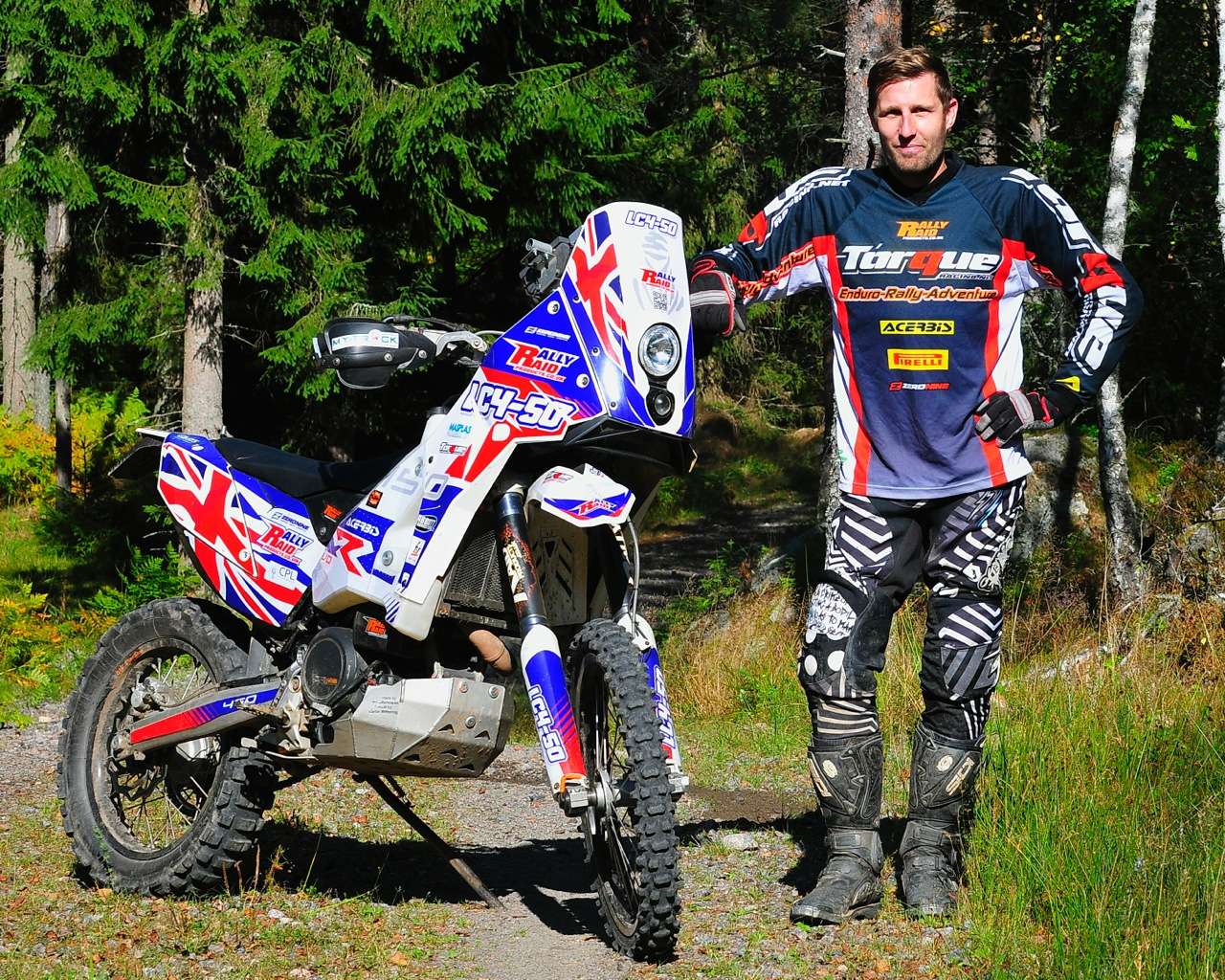 "This is my first participation in the Dakar, and I feel a strong and reliable bike is essential to help me succeed in my personal campaign" Carl begins. "Traditionally I move up the results table towards the end of a event, so with a race as long as the Dakar, I'm really looking forward to seeing what I can achieve with this machine!" he adds with a wink.
As part of the strict approval process for eligibility and entry into the Dakar Rally, the company had to gain UK Type Approval for the LC4-50 – making it an independent model in it's own right, and effectively making Rally Raid Products the UK's newest motorcycle manufacturer. "We can now supply a complete bike, road-registered and fully prepared for rally racing direct from our factory"
John reveals.
"As you might imagine, seeing the bike finally signed off at scrutineering and safely crated for shipping to South America was a huge relief" says John Mitchinson. "We see our participation in the Dakar 2015 as not only as the culmination of over two and half years development and engineering, but more as a milestone in our ongoing [racing] programme – that from next year will see a team of LC4-50 bikes being made available to customers throughout the 2015 season up to and including the Dakar 2016 and beyond."
"In the meantime, it's up to our team rider Carl Hagenblad to take the LC4-50 all the way to the finish line, and of course Martin and I will be there to support him every step of the way."
---
Advert
---
Enjoy everything More Bikes by reading the MoreBikes monthly newspaper.
Click here
to subscribe, or
Read FREE Online
.
Sign-up to the More Bikes Newsletter
Enter your e-mail address below and get regular updates straight to your inbox… You can unsubscribe at any time.