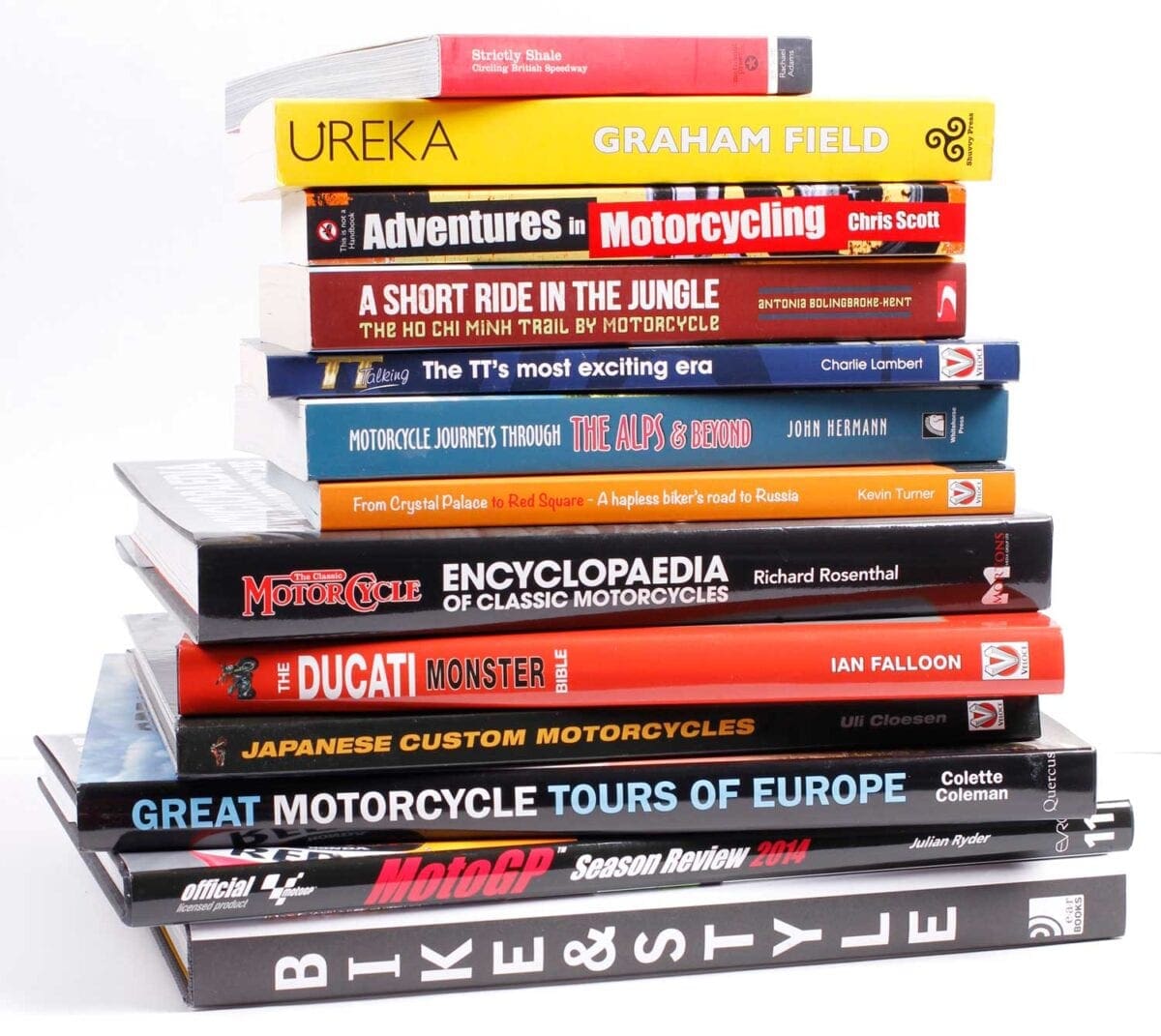 If you're anything like me, you're starting to get a little nervous about Christmas being so close! Have you got everything covered… have you forgotten something, or does everyone know what YOU would like?!
I've rounded up a stack of books that would make fantastic gifts for a motorcyclist. Choose something for the biker in your life, or share this link with some not-so-subtle hints if you've seen something you fancy…
And by the way, if you include your favourite in the Facebook comments panel below, I'll see if I can make contact with some of you, and send the odd book out…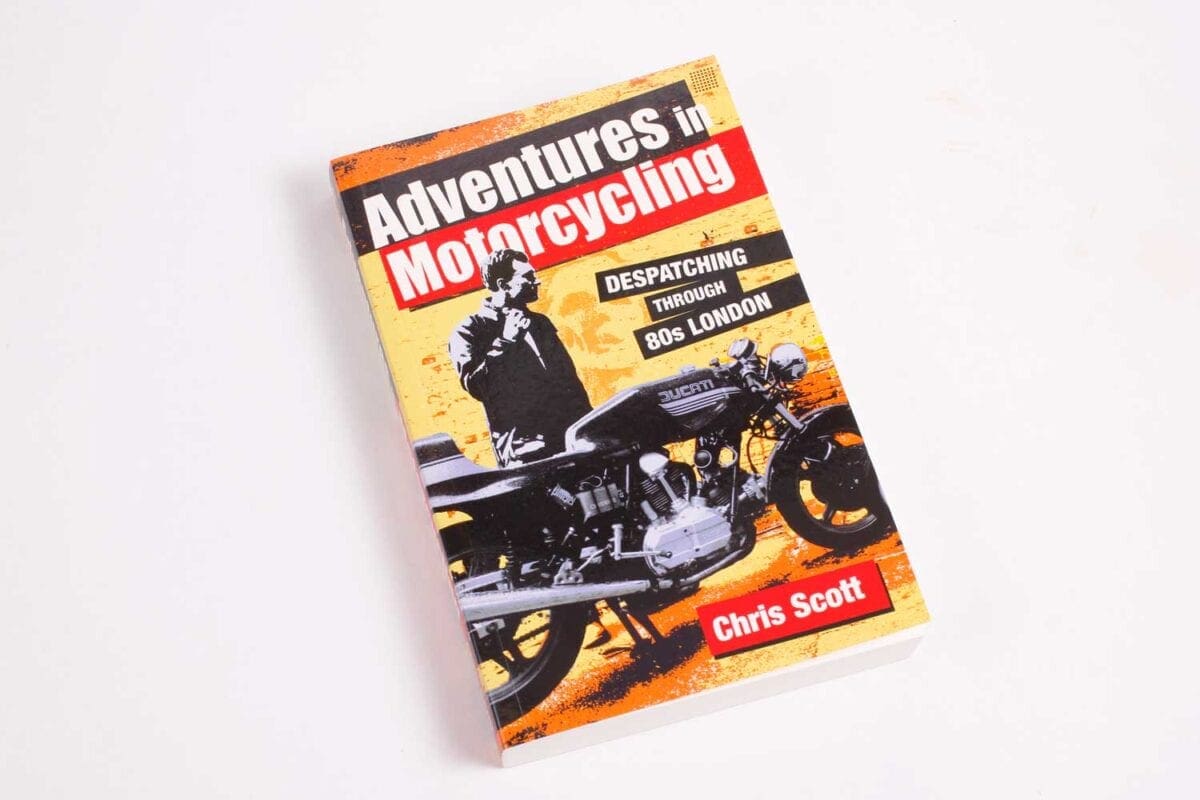 Adventures in Motorcycling £8.99
Chris Scott is best known for his acclaimed travel bibles including the Adventure Motorcycling Handbook and Sahara Overland. It's less well known that by the end of the 1980s he'd had many more motorcycles than birthdays.
Set in the late 70s and the following decade, 'Adventures in Motorcycling' is the story of his start on bikes and subsequent years as an urban motorcycle mercenary. It was an era when badly behaved messengers capitalised on London's economic revival, squatting was easy, Thatcherism polarised the nation and rioting was a frequent response to it.
Despatch riding on everything from classic Brit twins to thundering Italian street racers, demented dirt missiles and nitrox-injected dinosaurs, his story includes a brush with Class War and regular spells in hospital.
Chris Scott's sensible overlanding guides advise how it should be done; 'Adventures in Motorcycling' is not that kind of book. Also in paperback at adventuresinmotorcycling.com