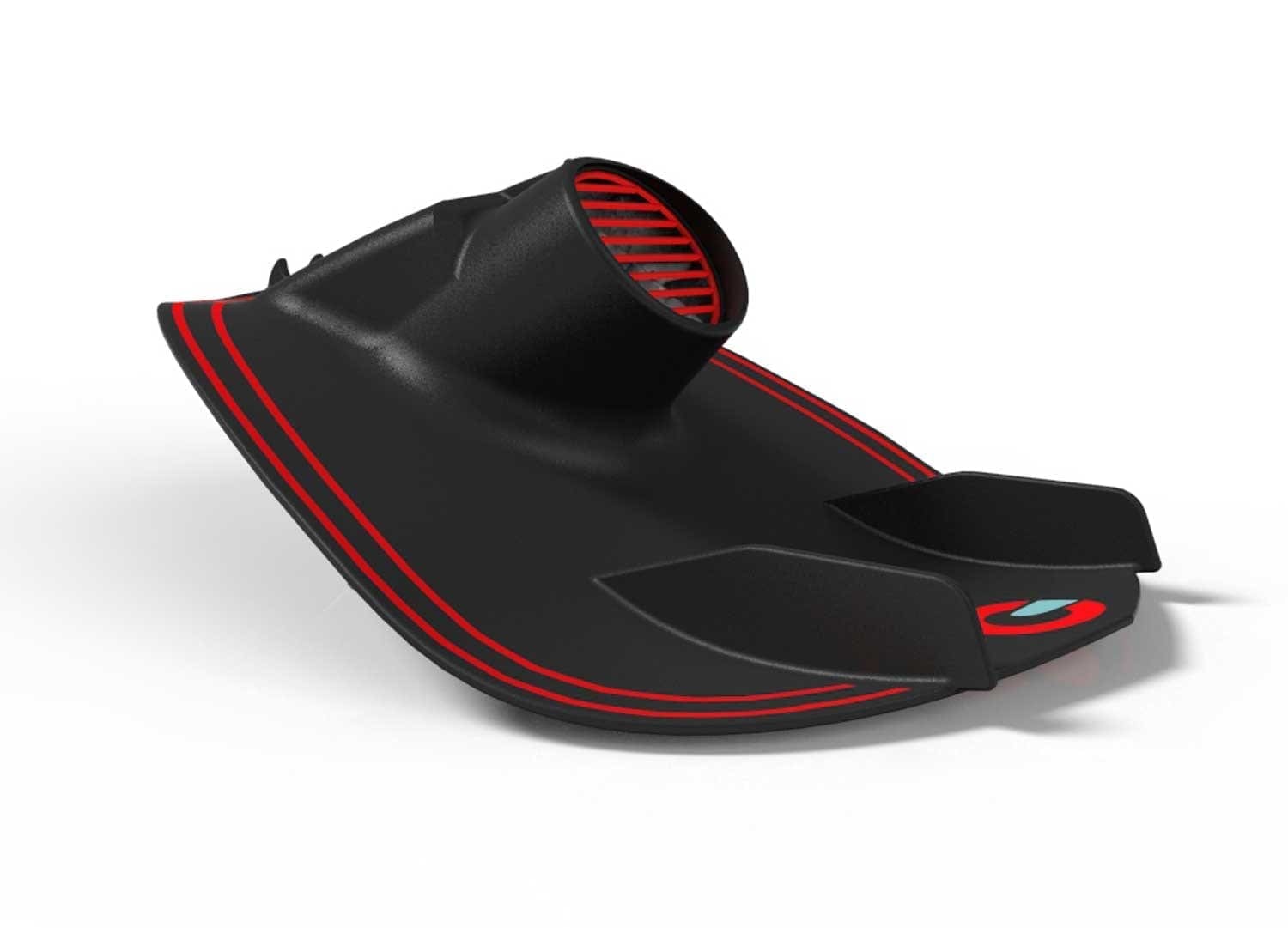 British designers have come up with a clever motorcycle helmet cleaning and drying system – allowing bikers to fully dry a lid in just three hours.
The patent-pending speed dryer solves the problem of drying your motorbike helmet after a full wash, a sweaty ride, or being caught in the rain. Thanks to the system, there's no need to remove the lining or cheek pads – simply wash it with the company's own MotoGroom shampoos or sanitzers, or run it under the shower. Usually your helmet would take at least 24 hours to dry out, but the MotoGroom Helmet dryer will have it ready for action in just three hours. Put it on the dryer, set the timer, and ride away with a showroom-condition lining within 3 hours. Simple. The moisture rolls down the curved dryer's base, then evaporates away.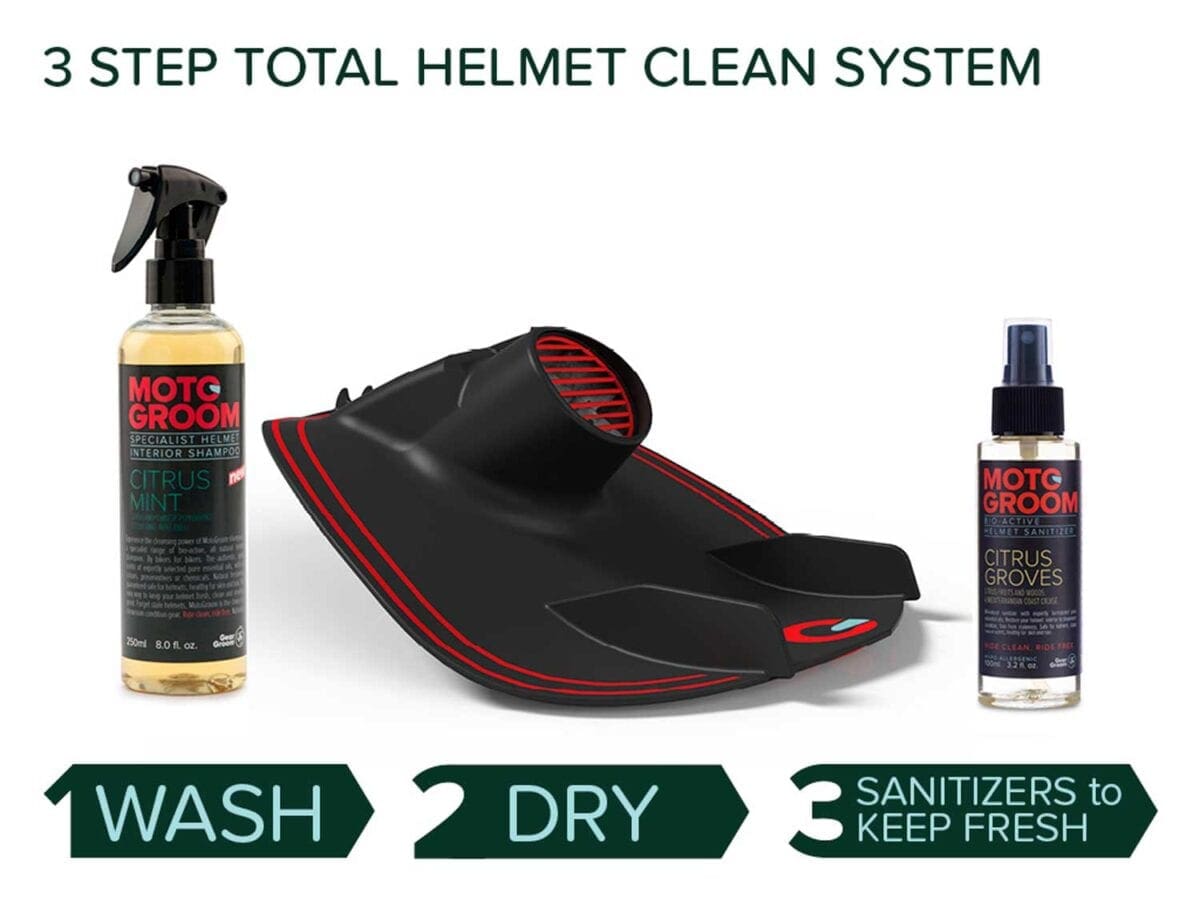 Of course, our first thought was that you shouldn't force-dry a helmet: "The dryer is not hot. It uses warm air to assist, limited to the temperature of a human head. And the dryer does not ram air through the helmet, it is whisper quiet. A precisely targeted flow of warmed air uses the shape of the helmet to split the airflow and direct 2 different currents of warmed air to where it is most needed.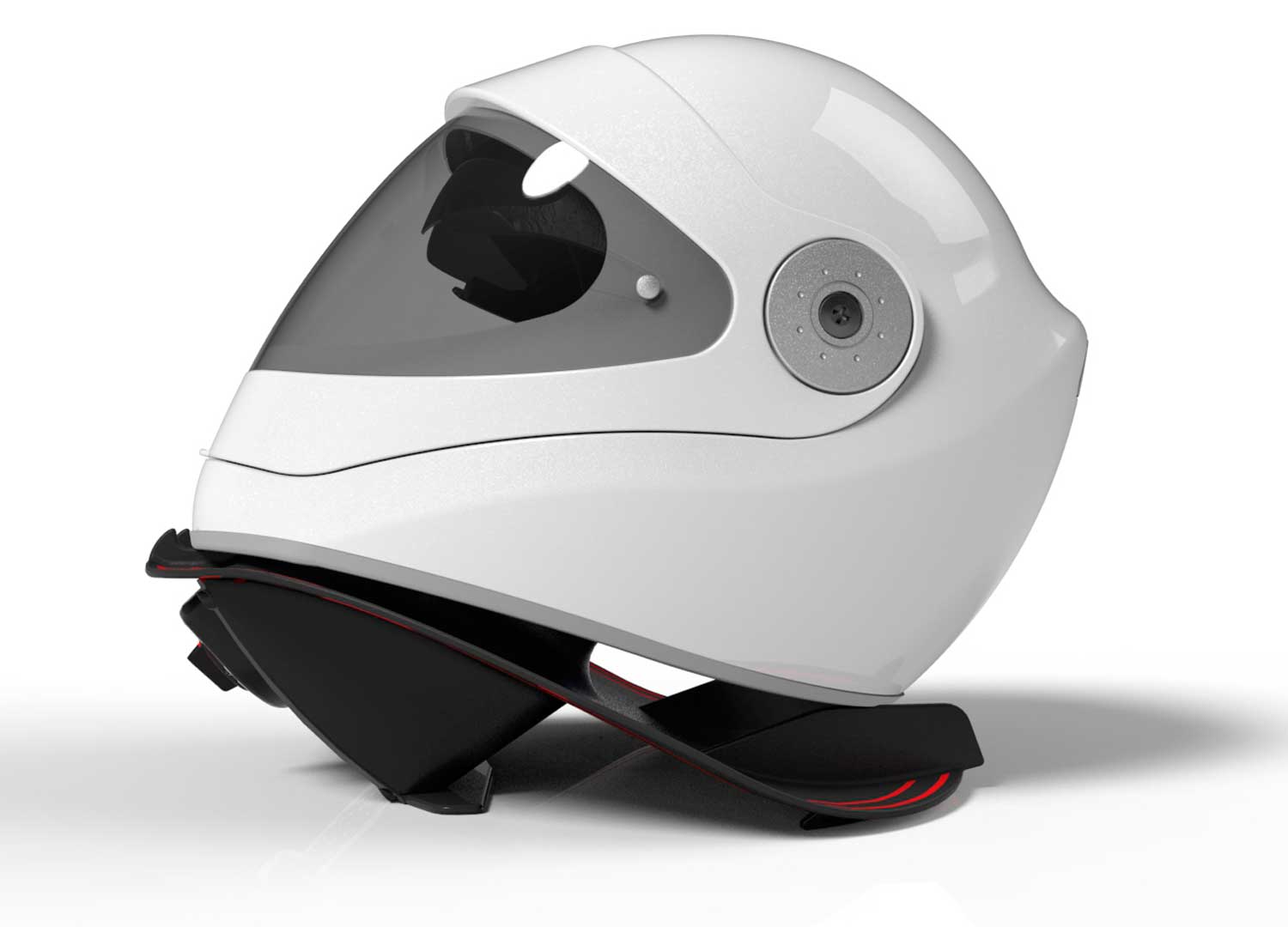 "It is thermostat controlled to human body temperature using a premium thermostat. In the extremely unlikely event that the thermostat were to fail, the warming coil is designed to quickly fail as well. In which case you would be covered by the Motogroom Product Warranty.  But that won't happen. Treat it well and this machine will outlast you helmet. And your helmet is certainly always safe with it. 
"A minor current of air is circulated upwards and around the top of the helmet to dry the crown and forehead area. The major airflow is directed to the rear. It splits again here. Some flows down over the back pads to dry them, and another flow circulates around the base to target the cheek pads."