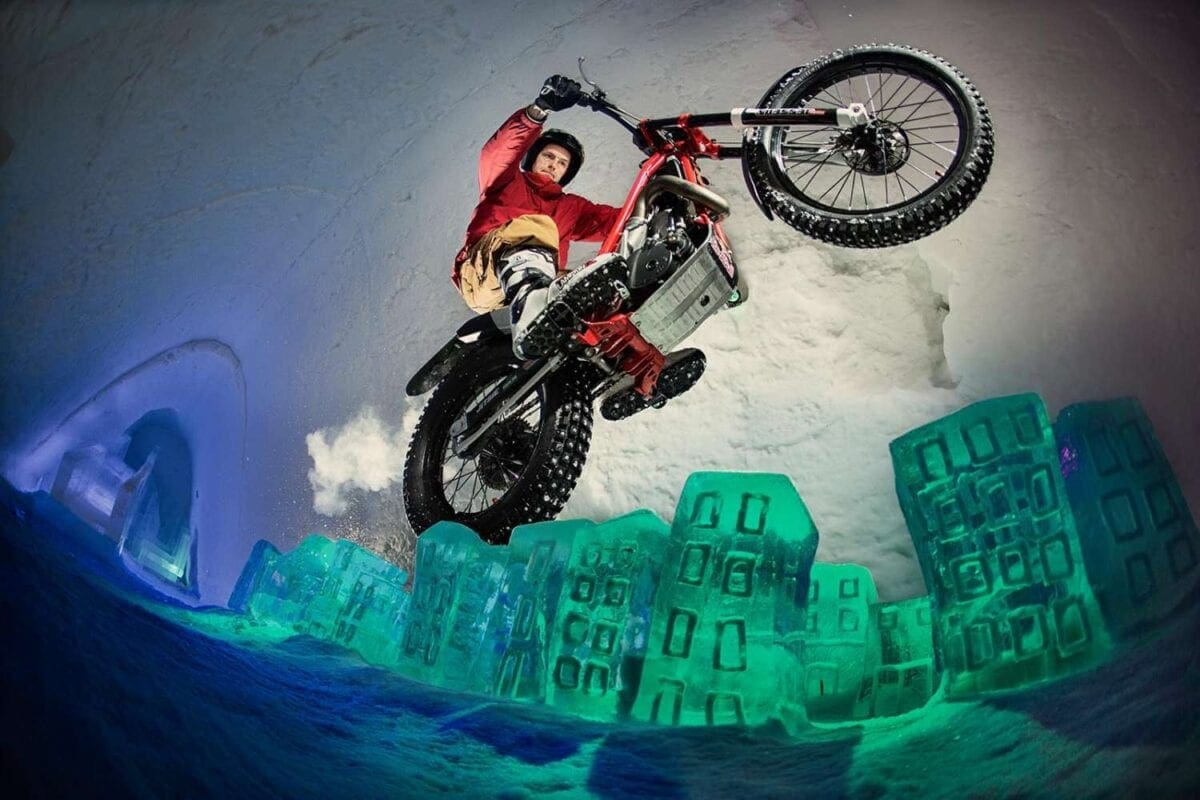 Multiple world-champion motorcycle trials rider Dougie Lampkin takes on some of the most challenging terrain in the world as he rides his bike on and over the ice and snow of Lapland in the Arctic Circle.
A combination of ice features, fallen trees, snow-covered tracks and the iconic Snow Village, coupled with inhospitable temperatures, provide a rather different set of challenges for the motorsport legend.
Under the watchful direction of Stu Thomson, whose recent film 'The Ridge' has close to 25 million views on YouTube, 'Tundra Trial' showcases the spectacular Finnish landscape and Dougie's incredible riding.
Speaking of the project, Dougie says, " I've been riding for a lot of years now in so many countries, on so many different types of terrain, but I have never ridden on ice and snow. I've always pushed myself in my career and now that I am not riding in so many competitions, this was the perfect chance to once again take me out of my comfort zone…and how!"
Watch the clip now at redbull.com/tundratrial 
'Tundra Trial' was filmed in and around The Snow Village (www.snowvillage.fi) in northern Finland, which welcomes 40,000 visitors a year – although only one was allowed to ride their motorbike inside!