Richard Sinclair is usually found on the advertising team at MoreBikes HQ – but after years of working around motorcycles, this week he is finally taking the plunge and getting his licence! He's joined the guys at BMW Rider Training for a week of intensive training…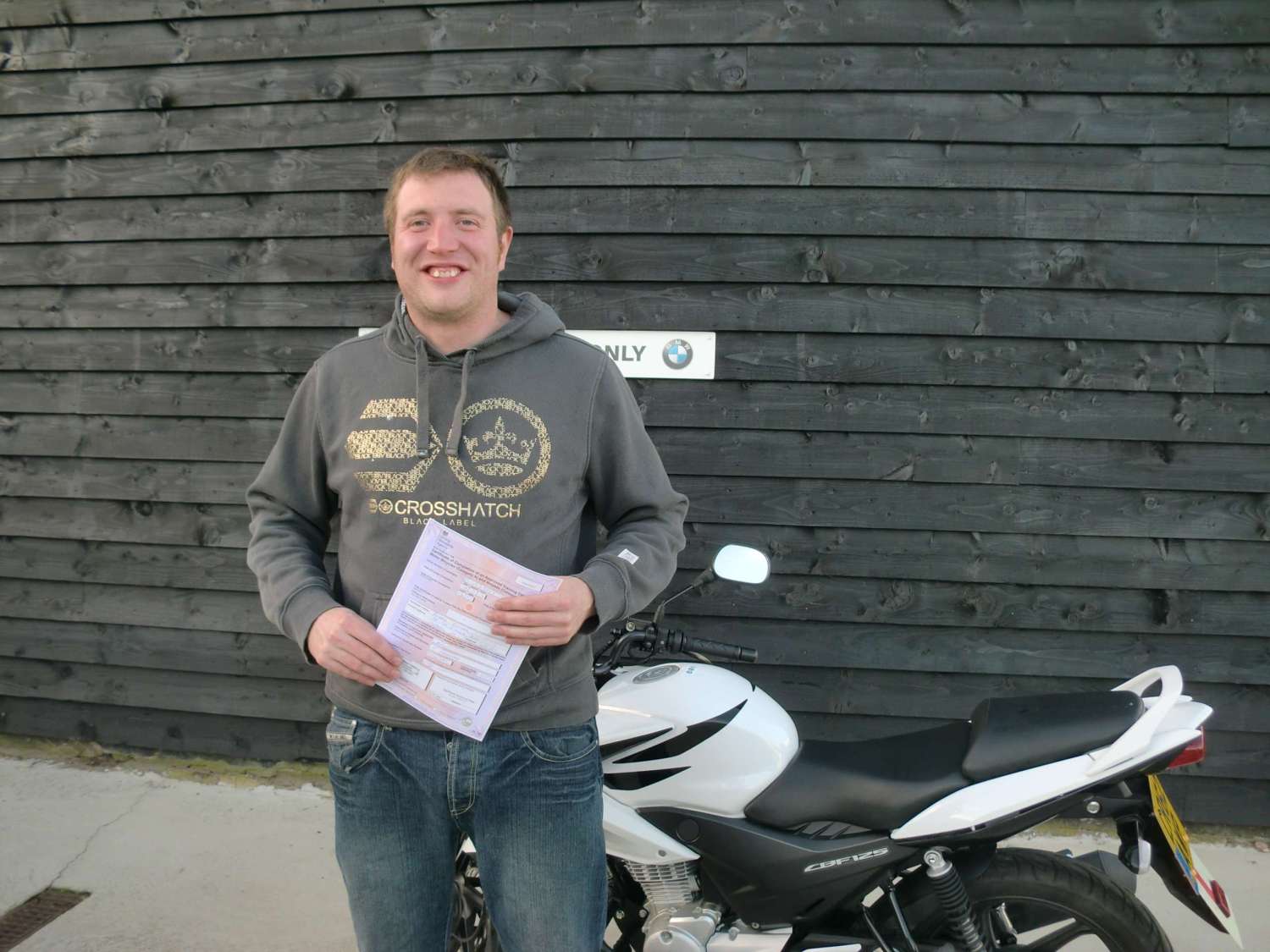 Now that I'd completed my first day, I felt like I knew what to expect so wasn't as nervous. I had a new instructor today called Ian – he's the main guy who runs the training school and will be my instructor for the rest of the week. It was great to listen about his background and why he started the business. He really wants to make sure that people like me have the best possible start to motorcycling – something he hopes will mean they go back to him for further training.
I'm glad that I will have the same trainer – it goes with their philosophy of keeping consistency as he will learn about me, and I don't need to worry about learning someone else's teaching style – plus Ian is a top guy.
Today was the final day of my CBT, I first hit the pad to get used to being back on the bike and for Ian to observe, I did a few loops around the course in both directions as well as stopping inline with a cone.
Later we moved onto the roads – using the roads within the trading estate – it was my chance to practice junctions and start putting everything together including the use of indicators, shoulder checks and mirrors. It was even time to hit 3rd gear!
My throttle control had improved and I was gaining in confidence, I also had the benefit of Ian using his radio to provide feedback. I ran wide at one point, resulting in doing a bit of grass tracking – but I didn't panic, I just repeated Ian's words 'Keep looking ahead and don't look at the ground.'
Afterwards we went for a ride out which was two hours in total, it seemed to fly by and I really enjoyed it. I wasn't sure what to expect but I felt safe knowing I had Ian's great big GS in my mirrors. We encountered lots of different kinds of roads – country and towns – and it gave me chance to use plenty of junctions, traffic lights and roundabouts.
I loved being out on the road – it definitely topped the day for me – everything made so much more sense and came together.Yes, there were a few stalls and panic moments, but Ian was really good and patience.