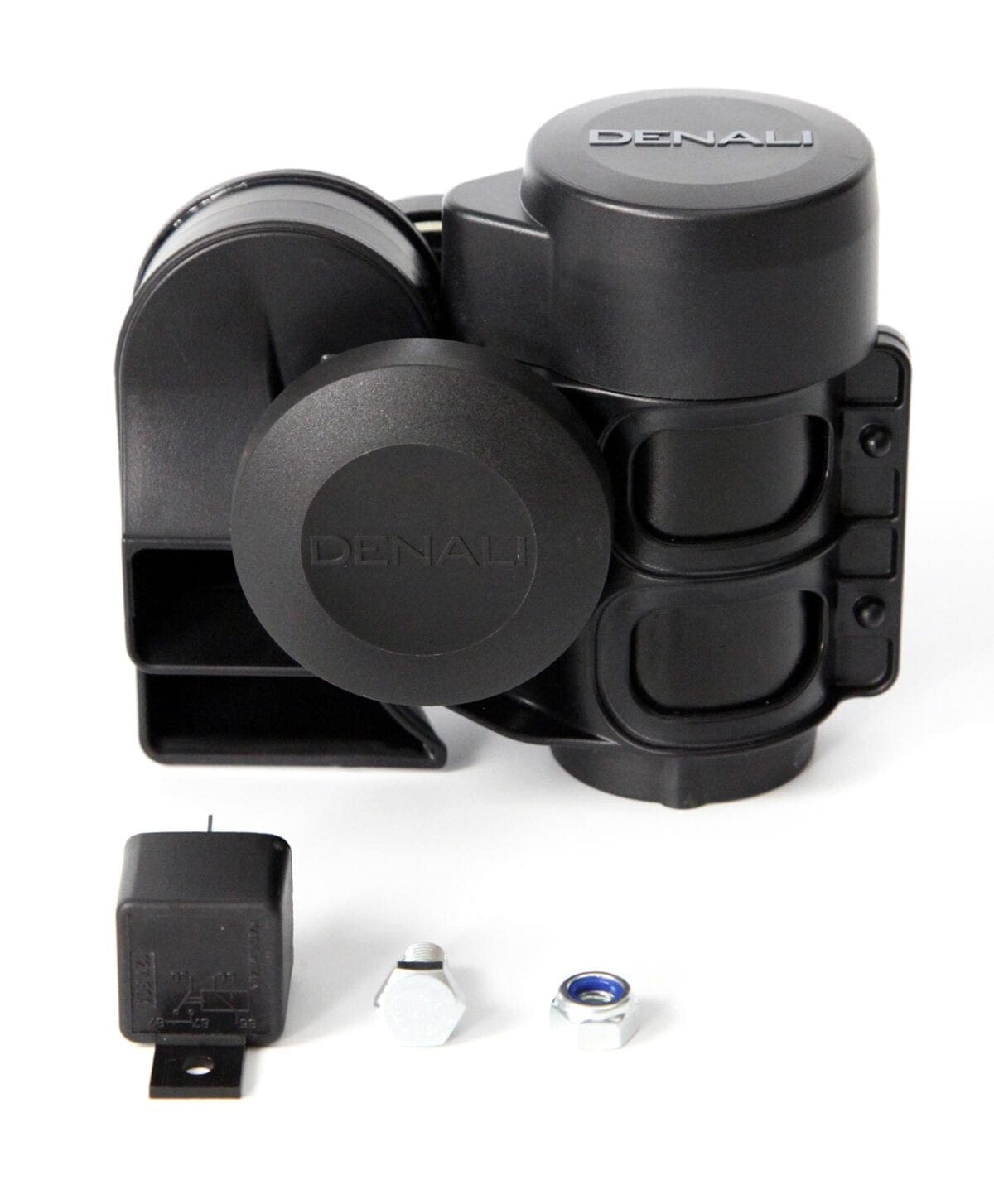 The Denali SoundBomb 120db dual-tone motorcycle horn is now available from R&G. Designed for riders who want to be noticed, the compact SoundBomb is four times louder than a standard horn; think freight train and you can get the idea.
The unique design of the Denali features a rugged, moulded clamp that mechanically mates the compressor to the acoustic unit. This makes the SoundBomb (£32.99) virtually indestructible even in high vibration applications.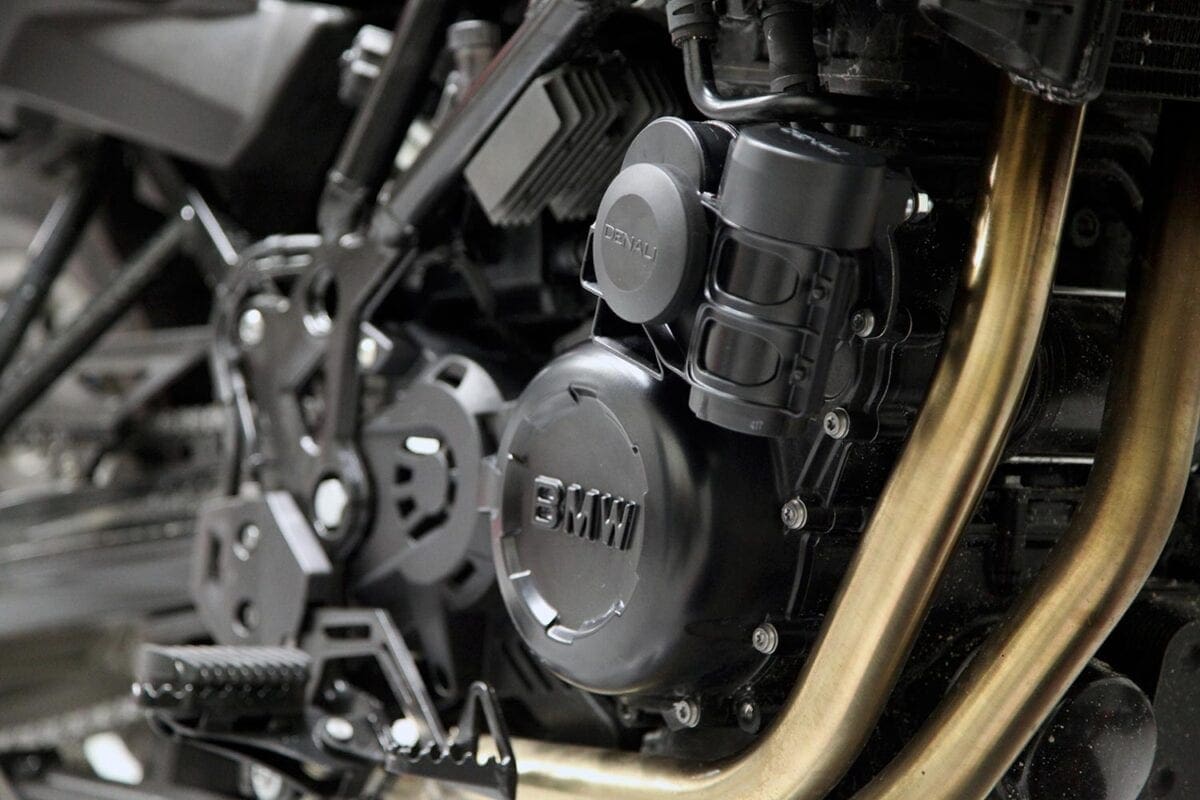 A stock motorcycle horn emits around 100db but, with the decibel scale not being linear, the SoundBomb's 20db increase over a standard item equates to being four-times louder at three feet away.
Despite emitting a big sound, the compact horn is just 137mm wide x 116mm high x 86mm deep and the all-black design of the helps it to blend in as much with a bike as possible – wherever it is mounted.
The SoundBomb comes complete with a 12 volt, 30-amp relay, but requires an additional wiring harness. These are available as a 'Plug-N-Play' kit compatible with all CANbus electrical systems (£15.99), or the 'Do-it-Yourself' kit (£7.99). The horn can be mounted easily with bike-specific kits or from a selection of universal brackets (from £6.99). The Crashbar Horn Mount (for 22-28mm bars, £24.99) is suitable for most applications.
For more information visit www.rg-racing.com