Richard Sinclair is usually found on the advertising team at MoreBikes HQ – but after years of working around motorcycles, this week he is finally taking the plunge and getting his licence! He's joined the guys at BMW Rider Training for a week of intensive training. He may have failed his module one but that's not deterred him finishing off his training with a smile…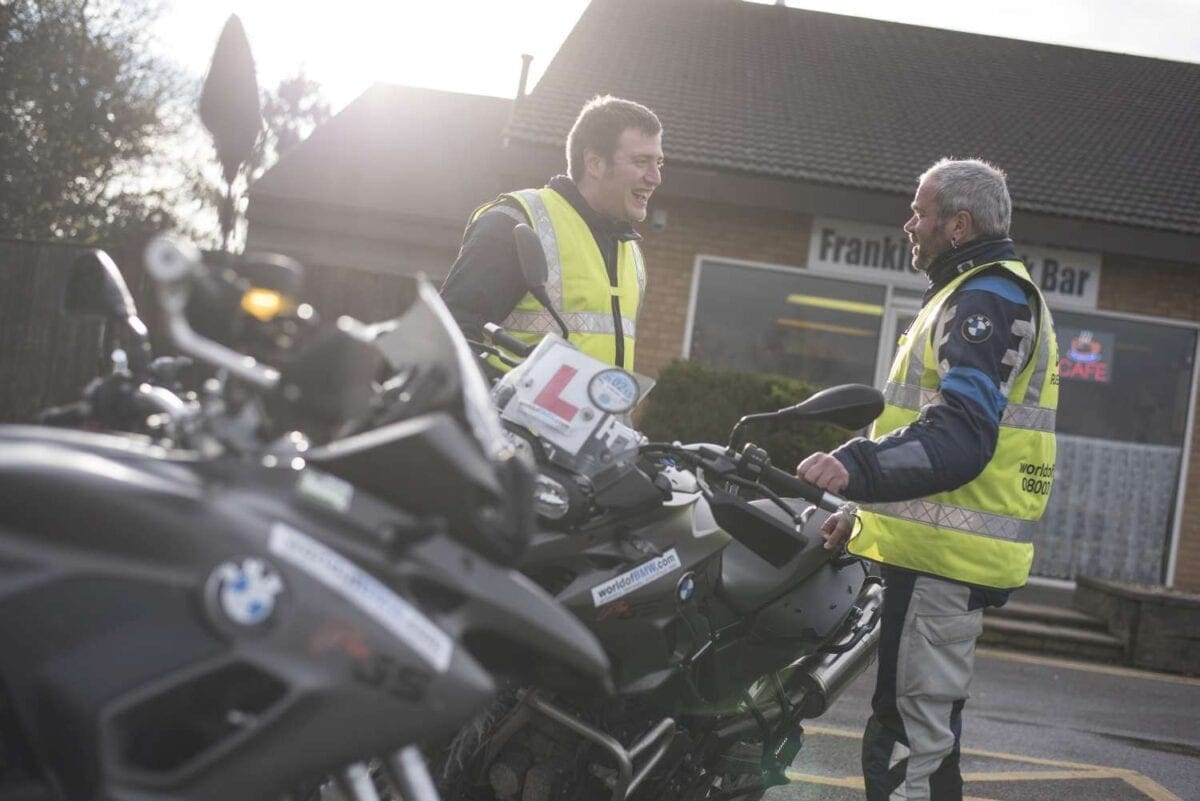 Today was the last of a long week with The World of BMW and today was really a time to reflect of what has been a mentally tiring week. We arrived as usual at 8.30am at the HQ, and today there was a full house as people were preparing for their module 2 test, obviously I wouldn't be taking the test but there was still quality time for me to be out on the road and practicing what I've learnt.
Article continues below…
Advert
---
Enjoy everything More Bikes by reading the monthly newspaper, Read FREE Online.
---
It's still really rewarding to know how far I have come in this short time, this time last week I hadn't even ridden a motorcycle before and now I was getting quite comfortable on a fairly large motorcycle. I may not have taken to it as quickly as others, but I am still happy with my progress. The guys at the BMW school keep working with their students throughout the course to constantly work with riding issues and make them comfortable and proficient riders – they don't just want to get riders to tick the boxes to pass, they want them to be independent riders able to deal with on-road situations they will encounter every day.
It has also become apparent that this week was all about our safety, we have covered many miles on a really good mixture roads in and out of towns, villages, country roads and dual carriageways to get us used to riding through a variety of situations and not just getting people through their test. As I understand it there are a few test routes which some training schools will get their learners to repeat over and over again so that they are comfortable with the test routes, but that wouldn't help a new rider once they are out there in the real world and on their own. Also if the instructor didn't think we were a competent and confident rider they would consider holding back from the module 2 test, making sure we were ready to face the open roads on their own.
This morning we hit the road early to cover a good distance and again going the long way around into Cambridge. It was good to hear a lot of positive feedback through the radio from our instructor, after a cuppa break we then made a short journey to the test centre to see off my fellow trainee take his test. After about 45 mins I heard his 700GS pull back into the test centre and I was getting nervous for him, hoping that he had passed and when they came into the office it was nice to hear the words "congratulations you have passed". You could hear his sigh of relief and he is now looking forward to placing a order for a 1200GS. The World of BMW can also do courses tailored to the individual and has offered him the opportunity to come down for a day or two to get used to their 1200GS before receiving his, so he can be confident with the even bigger bike.
Article continues below…
Advert
After arriving back to the HQ, Ian and I discussed what we could do going forwards and thought it was best if we looked at a day and a half to get module 1 cracked again and to reassess my riding before booking module 2 and seeing where we go from there.
This has been a great opportunity, I'm so grateful for all the patience shown by Ian and Julie to get me to where I am now and looking forward to seeing them all again in the new year!
Want to find out more about learning to ride with BMW? Visit the website at www.worldofbmw.com to find the best course for you.
Article continues below…
Advert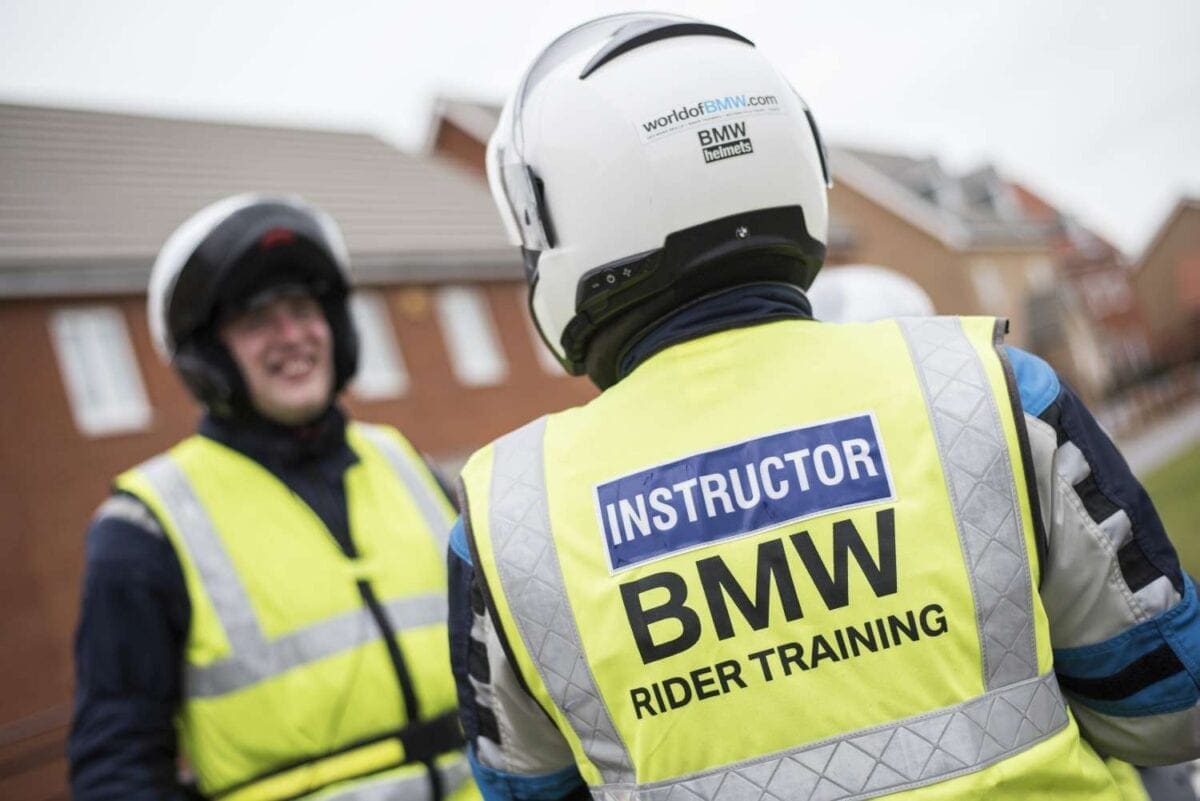 ---
Advert
---
Enjoy everything More Bikes by reading the MoreBikes monthly newspaper.
Click here
to subscribe, or
Read FREE Online
.
Sign-up to the More Bikes Newsletter
Enter your e-mail address below and get regular updates straight to your inbox… You can unsubscribe at any time.