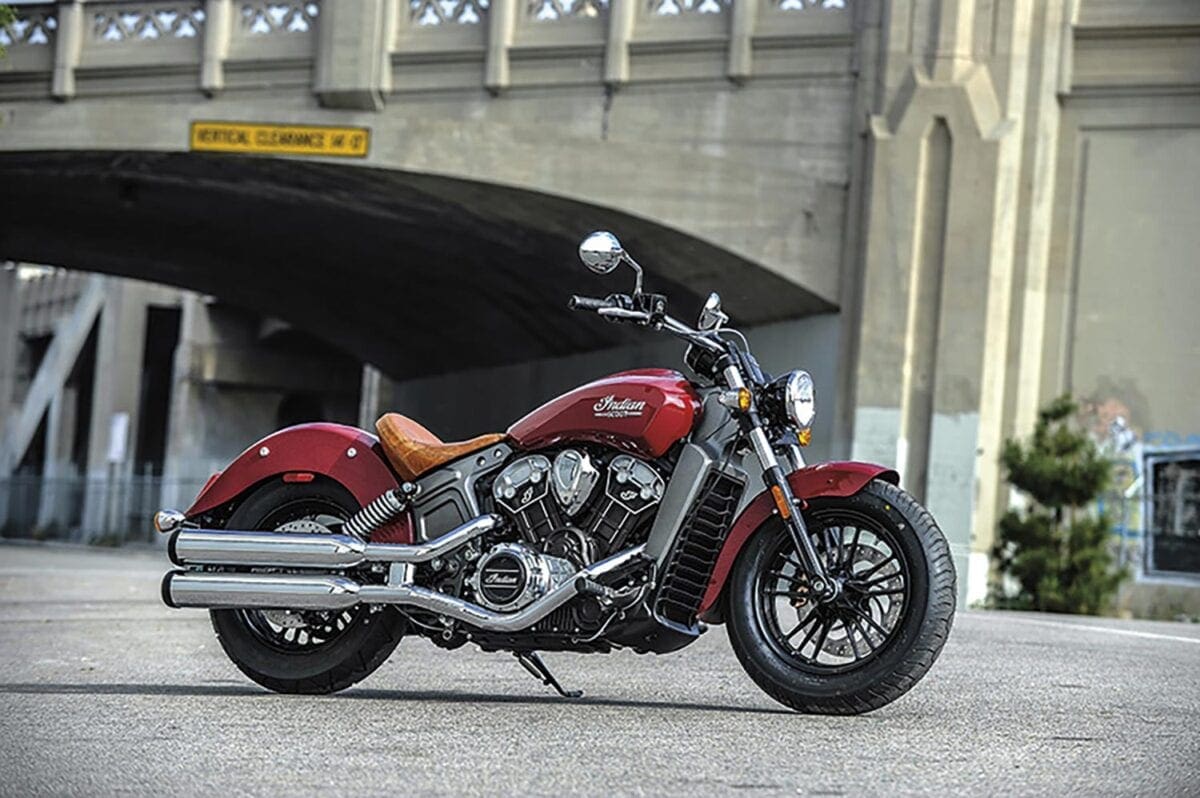 Indian Motorcycle, America's first motorcycle company, today confirmed the official UK dealer launch of the 2015 Indian Scout, going live throughout the dealer network on Saturday 17th of January.
Weighing in wet at 255kg – the lightest in its class – the 2015 Indian Scout will cost £10,399. Read our full review here: www.morebikes.co.uk/2015-indian-scout-review
Boasting advanced technologies, design and engineering innovations, the 2015 Indian Scout offers a breakthrough chassis design featuring a lightweight and rigid cast aluminum frame coupled with a low 643mm seat height for comfort, balance and manoeuvrability. Powered by a liquid-cooled, 1133cc, 100hp V-twin engine, the all-new 2015 Indian Scout is powerful yet approachable. Its low seat height, ease of handling and lightweight design makes the Scout appealing to riders of all sizes and experience levels.
This is the first truly new Indian Scout in more than 70 years and marks the return of the legendary bikes that conquered the infamous "Wall of Death". Technology and designs derived from Scout models played a significant role for Allied Forces in World War II and a 1920 Indian Scout earned the title of the "world's fastest Indian" as proven by Burt Munro in 1967.
To find your nearest Indian Motorcycle dealer visit www.indianmotorcycle.co.uk