Richard Sinclair is usually found on the advertising team at MoreBikes HQ – but after years of working around motorcycles, he has finally taken the plunge and is getting his licence! He's joined the guys at BMW Rider Training for a week of intensive training to learn to ride a motorcycle and today, after a bit more practice, he has retaken his module one…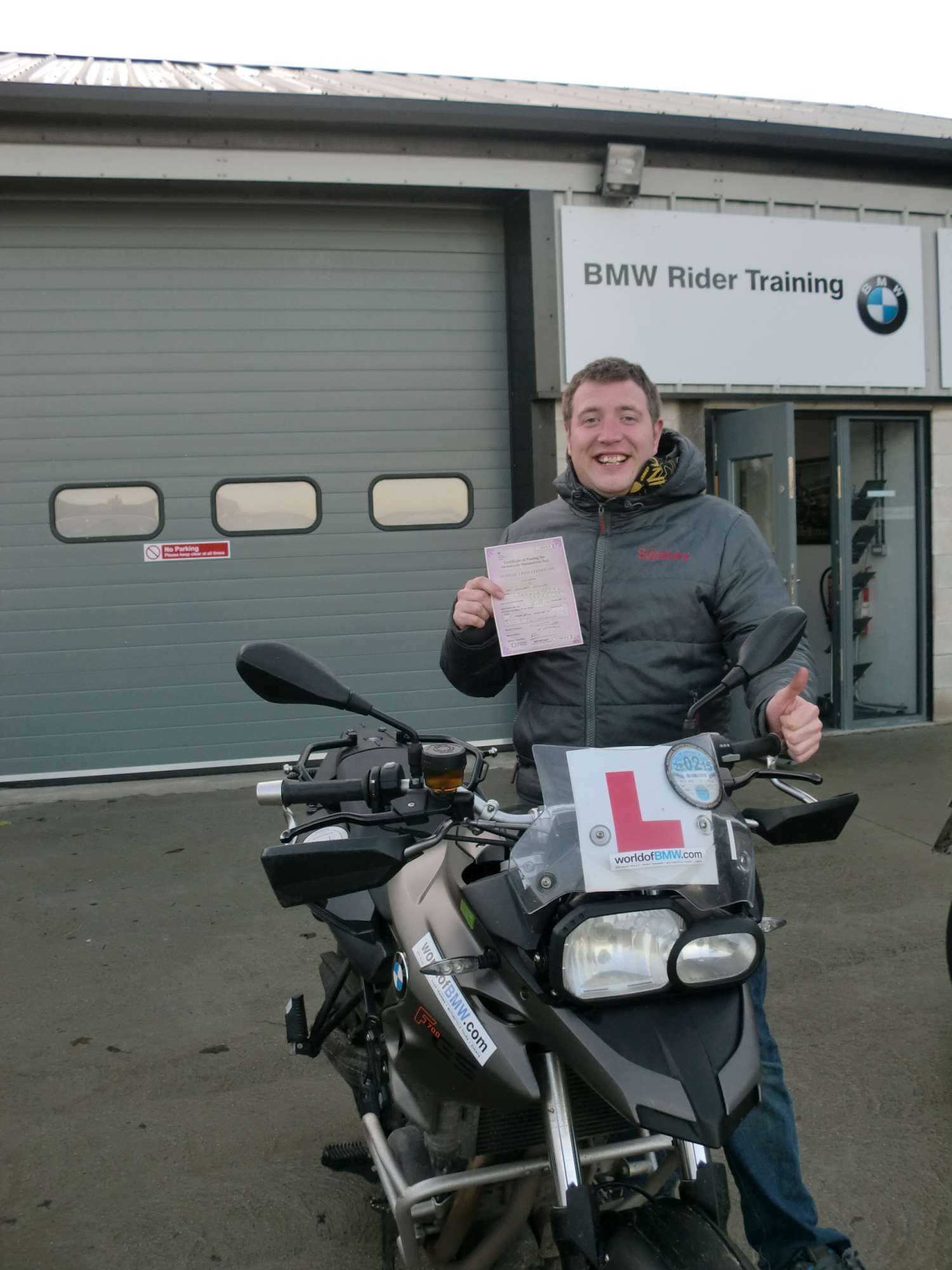 For those of you who may not have been keeping up to date with all my blogs, I attended a DAS course before Christmas to get my full motorcycle licence. I successfully passed my CBT on the Sunday, but unfortunately failed my module one test on Wednesday. This didn't stop me though as I concentrated on the rest of my training and re-booked my module one…
I was really looking forward to going down and seeing Ian and Irene again – Irene being the 700GS I had done my training on for those not in the loop.
I left the next morning at 6am for my module one retake – I wasn't far away from the centre but had to make a unplanned u-turn because I forgot to pack my driving license and CBT and Theory test certificates! Having meant to be there for half 8, I didn't actually arrive until 10.45am….
Having got kitted out and ready to ride there was only two and a half hours before my test, so it was time to get back out on the training pad and get myself used to Irene again and have a go practicing the slalom, figure of 8's and -where I failed last time – the U-turn. Everything felt very familiar and I was pleasantly surprised how much I had remembered from my training and how natural everything felt.
I did clip a couple of cones on my first couple of tries on the slalom, but I had it all working well soon after. We shortly made our way to practice the emergency stop. Like the cones, the first couple of attempts were not the best, and that's putting it nicely, but after feedback from Ian about building the pressure on the front brake rather than slamming it on, I soon got it right.
We made our way to the test centre and it was awesome to be back out on the road again, the break did me really well and everything I learnt before had really stuck in my mind. I believe that this is down to the volume and detail of the training I had had on my last visit.
So we arrived at the centre and time to take on the test again, I felt the pressure build as my family, friends and work colleagues all knew I was here again so it was a bit of a shaky test but within 15 minutes I was back in the office to hear the words "I am glad to say you have passed".
I picked up three minors this time around, first was for missing an observation, second for going on the white line on the u-turn and my controlled speed was a little quick, but slow enough… but I had passed, smiles all around.
The rest of the day was spent brushing up on roads skills, and Ian had arranged a good route of towns, cities, country roads and dual carriageway. I was feeling so much more comfortable on the bike. I had learnt to relax, trust the bike and I could grasp the feeling of how the clutch and brakes affect the bike so much more.
Obviously everything I was taught before had become embedded in my mind and it was much more natural. During my training, I'd put a lot of pressure on myself and dwelled on any little mistakes I made – so my advice to anyone is to move on and learn from what went wrong before.
Also it helps to talk yourself through, I didn't do it as much on my first visit because of feeling like a plonker but as Ian says "who's going to hear you?"
We went back for a de-brief and to brush over on some theory, talk about the good and bad points for the day before we were sent on our way.
The next day, the heavens opened and it was pouring down with rain, we covered some theory work while we waited for it to brighten up but it was showing no sign of clearing. We went out on the bikes and it was time to ride in what would be my first encounter of riding in heavy rain – may as well do it now under guidance, rather than riding solo!
We planned to cover around 100 miles, with plenty of stops to discuss the latest ride and to refresh. Over the first couple of hours, in this lovely British weather, we got plenty of over taking practice on the dual carriageways due to slower vans and lorries.
When we arrived at the usual café to grab a coffee, it was nice to know I was dry underneath and it was only my boots and gloves which had allowed the water in, the boots were borrowed from the editor of MoreBikes who has now said I can keep them – thanks John!
During the day I found myself becoming more confident in my riding and really enjoying the freedom of two wheels.  We covered a lot of elements of safe riding practice including: relevant observations, appropriate progress depending on road, traffic and weather conditions and refining overtaking skills.
All in all the day was better than the one before, the heated grips did a good job of keeping my hands warm in wet gloves and Ian seems impressed on how I have come along, so much so I've been booked into my Module two…
I feel ready, had a final chat about positioning on the roundabouts when going straight over and I am sure if I talk to myself through the test I should be fine….
Want to find out more about learning to ride with BMW? Visit the website at www.worldofbmw.com to find the best course for you.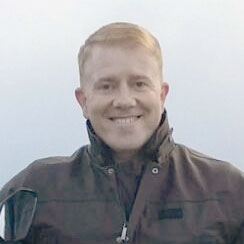 Latest posts by Tony Carter
(see all)
Does this get you revved up? Tell us why...
---
---
Subscribe to MoreBikes Newspaper
Get MoreBikes delivered through your letterbox every month. 12 issues for £15. Click here for more information.
---
Get MoreBikes.co.uk Updates
Enter your e-mail address below and you will receive biking news straight into your inbox...



You can unsubscribe at any time.
---