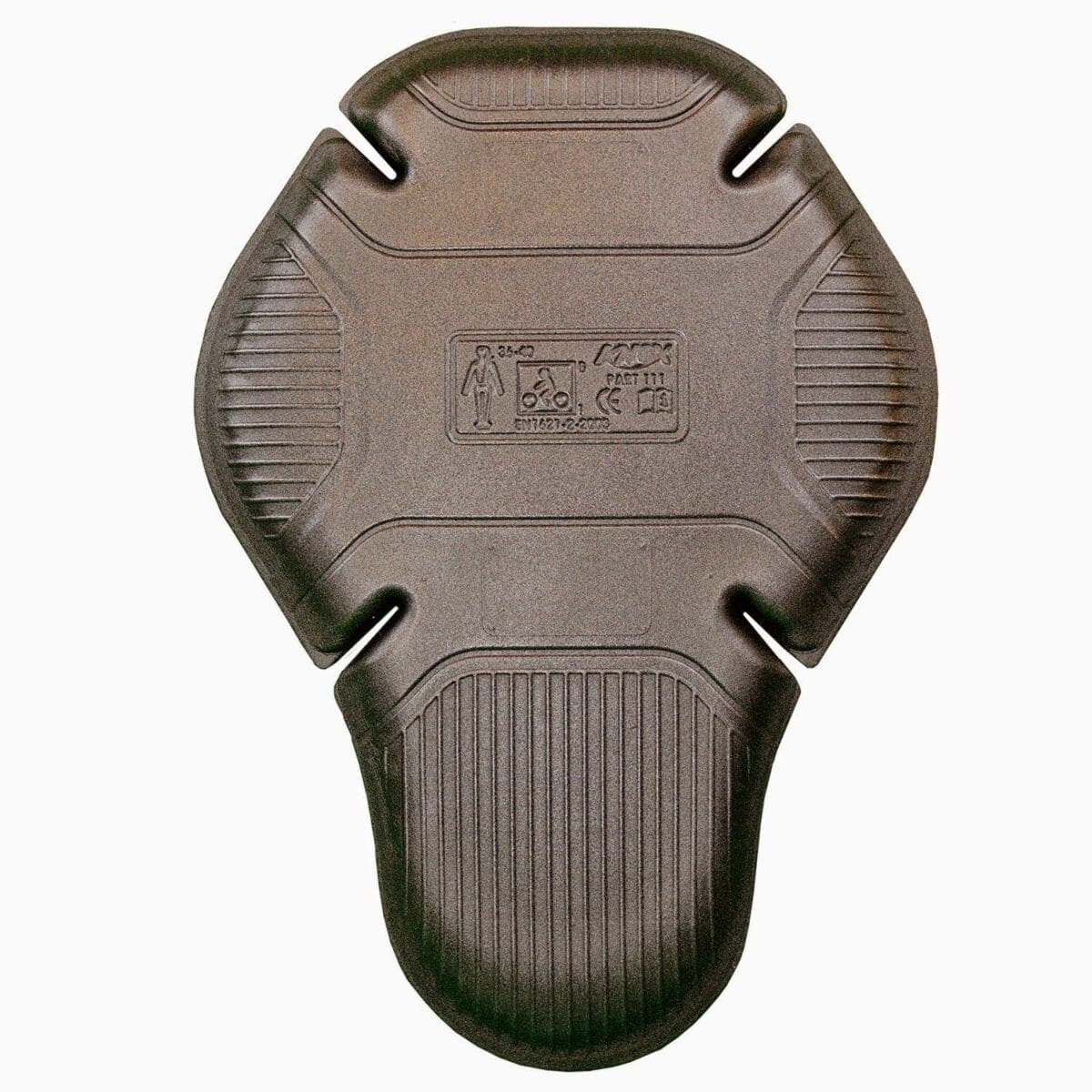 British impact protection specialists Knox has developed a fully CE-approved Original Equipment back protector that is lighter than a First Class letter – the lightest on the market today!
Designed to be fitted into motorcycle jackets and weighing just 86 grams [in small size] the new HC Tech is well below the 100 gram limit for a first class letter, adding minimal weight to heavy and cumbersome motorcycle jackets. Not only is it exceptionally light, the HC Tech is only 19 mm thick, with a smooth covering and specially designed edging so that it is comfortable and barely noticeable when fitted. And its curved inner structure is said to deliver greater flexibility too.
The reduced weight doesn't compromise protection; the HC Tech exceeds the levels required for the new CE EN1621–2:2014 standard, thanks to a three-layer construction with a unique honeycomb core.
The HC Tech is also tested at -20 C and + 40 C to ensure that levels of protection are provided at extreme temperatures. All Knox protectors are designed, developed and tested in their UK factory, then submitted for additional testing with fully approved laboratories for complete peace of mind.
Knox has supplied over 12.7 million pieces of Original Equipment armour to some of the world's most trusted motorcycle brands, including Triumph, ReVit, Indian, Victory and RS Taichi, who choose Knox Armour for its balance of protection, weight and comfort.
The Knox HC Tech is produced in three sizes, to suit both men's and ladies' riding jackets, and is available as Original Equipment in Knox partners' ranges. Riders wishing to upgrade the protector in their current motorcycle jacket, can also buy the HC Tech direct from Knox for £19.99.
For information on the complete Knox OE Armour range, call 01900 825825 or visit: www.planet-knox.com