Three Ducati Scrambler specials have been unveiled at the Verona Motor Bike Expo. Ducati says that within just a few hours of the Scrambler being unveiled last year at Intermot, the company had received numerous customisation proposals from enthusiasts all over the world. These are the first 'customs' officially revealed, said to be "just a starting point for further joint projects in the future… to highlight the Ducati Scrambler's versatility and infinite customisation potential.
"Ducati Scrambler is a universe characterised by freedom of expression, sharing and passion. That's one more reason for entrusting the first three Ducati Scrambler customisations to three Italian excellences in this particular field. Three friends of the Ducati Scrambler team, three craftsmen specialised in hand-crafted work who personalise iconic motorcycles throughout the world."
The customisers were given a clear brief: each one was free to interpret one of the versions of the Ducati Scrambler according to their own personal style. Deus Ex Machina from Milan put forward their idea for the Full Throttle; Officine Mermaid from Milan interpreted the Urban Enduro in their own special way, while Mr. Martini from Verona created their very own Classic.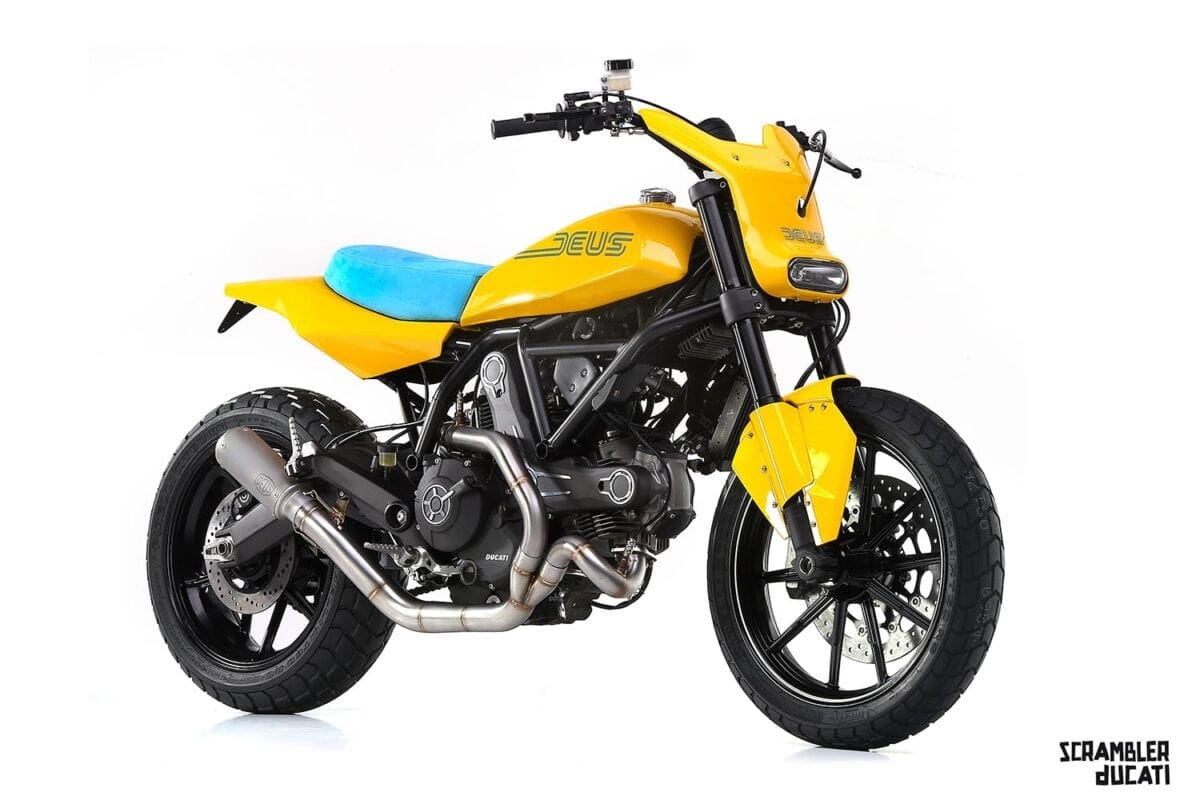 Filippo Bassoli – MD of Deus Italy: "We'd been waiting for the Ducati Scrambler for some time: in 2010 we did some drift riding with bikes on the Harold Park horse-race track in Sydney together with our friends from Ducati and back then we promised that a Deus creation would be made by developing one of their models. And today we've maintained that promise thanks to the Ducati Scrambler: we finally found a bike made with evident vintage inspiration but with the DNA and technical features of a real motorcycle. These characteristics allowed Emanuele and Peter to follow their instincts, particularly after getting their hands on the bike and dismantling it to reveal a fantastic frame. Our project started from there, the result of free and innovative ideas where the main focus is on the aluminium bodywork, with a single-piece tail, number-plate support and a headlight inspired by speedway bikes. An asymmetric mudguard completes the project, together with lots of little details such as the positioning of the conic filter within the frame, the disc brake and, of course, the dedicated exhaust. The name however comes from Carby, creative director of Deus Australia, who was in Milan at the time; he saw the project when it was almost complete and fell in love with it, naming it Hondo Grattan, after the horse that won everything on the Harold Park race-track. Who knows, in the not-too-distant future, perhaps our bike will end up on that track too."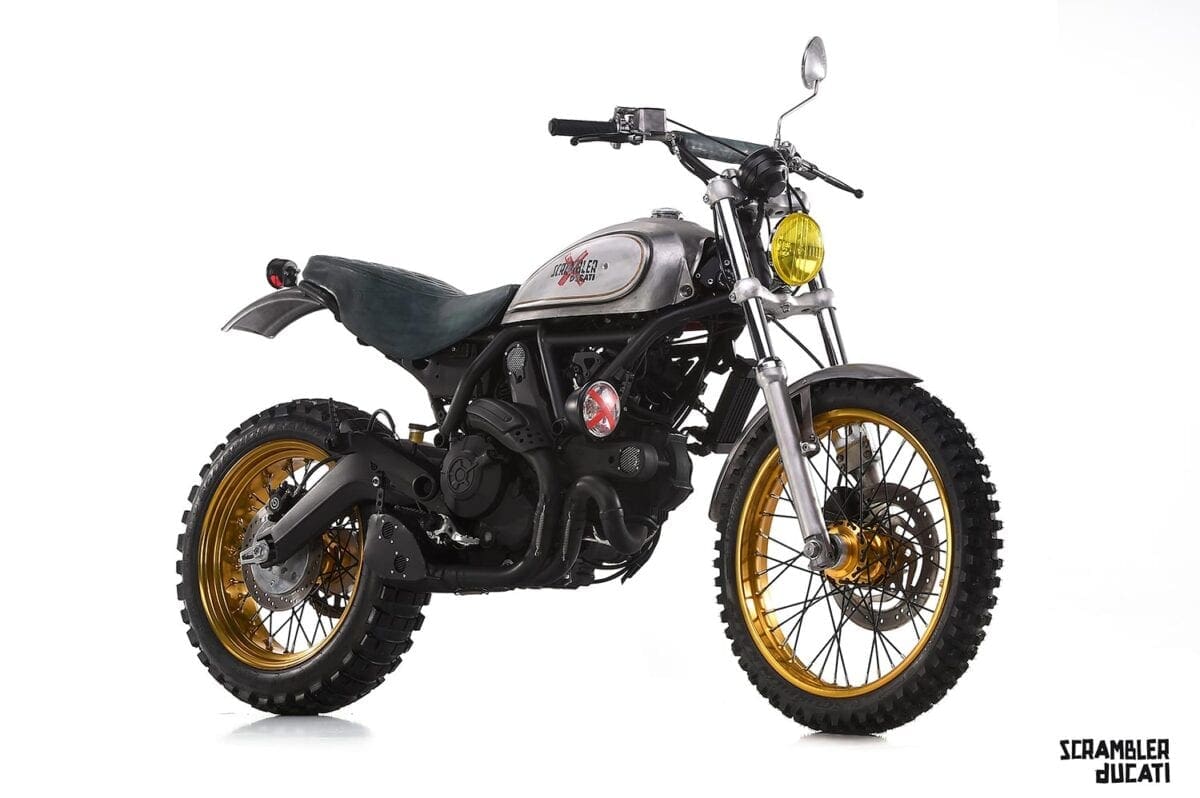 Dario Mastroianni – Customiser at Officine Mermaid: "We decided to customise the Ducati Scrambler because we immediately earmarked it as a uniquely convertible Italian bike. We've infused it with our unmistakeable Officine Mermaid style, with a kind of rough-and-ready look that's spartan and basic. We named it using the English word Scratch, to convey the idea