Whatever your experience, skill or confidence, BikeSafe is a fantastic way to brush up on your riding skills. Staff Writer Carli Ann Smith went out with the Cambridgeshire traffic cops, and she's sharper than ever!
Words: Carli Ann Smith Photos: John Milbank
I was being followed closely as I weaved my KTM 390 Duke around the Cambridgeshire countryside; my mirrors filled by a Policeman on a BMW R1200RT, watching my every move. He pointed for me to pull over. Before I could nervously remove my lid, he was off his bike and by my side saying: "What a cracking ride". I'd just completed my BikeSafe riding assessment.
Non-biking friends and family will gladly tell you that statistics say bikes are dangerous. Well here's a stat for you: 63% of UK bike crashes involve just one vehicle: the motorcycle.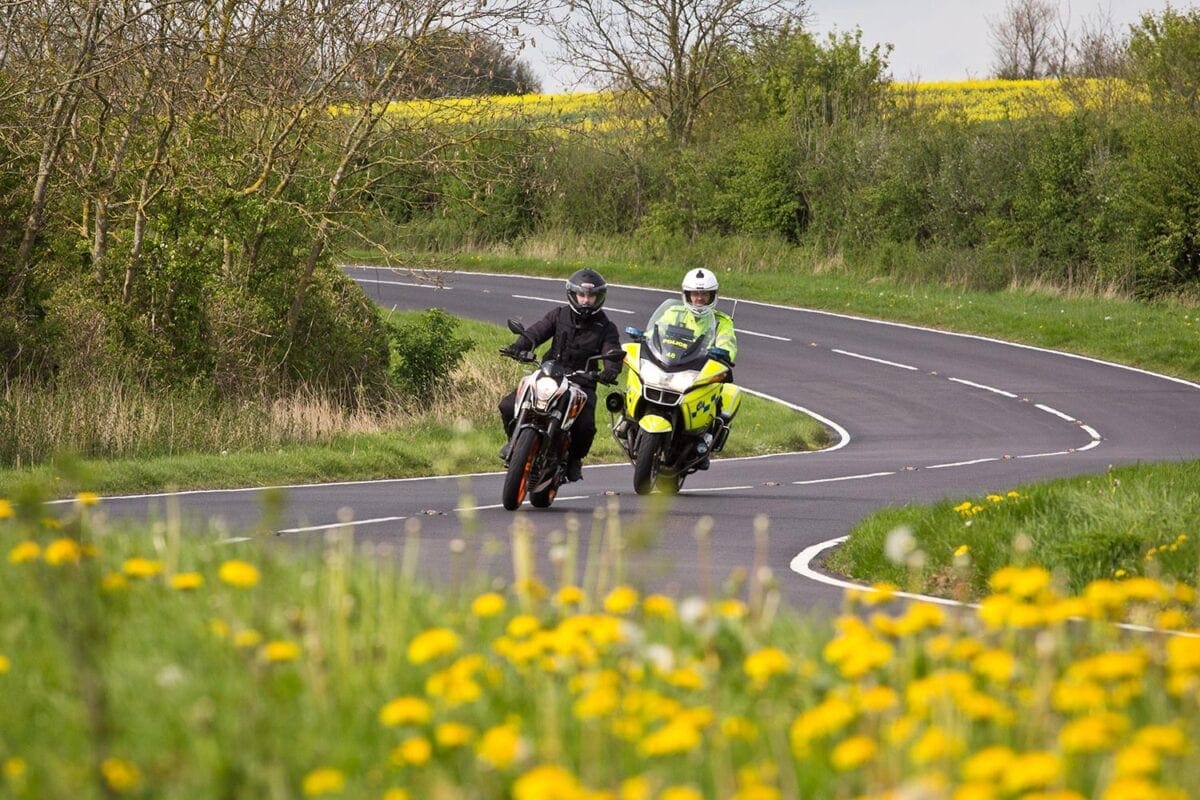 As bikers, it's all too easy to blame the dozy car drivers: the idiots on their phones, or the easily distracted in their protective metal cages. If they do make a mistake, we'll be the ones who come off worse, so yes, we have to think for them, but the vast majority of incidents could be avoided, leaving the responsibility for our safety squarely in our laps. A huge proportion of those accidents also happen close to the rider's home – when danger is least expected.
BikeSafe is a Police-led project run throughout the UK, with the aim of reducing the number of us bikers being hurt on the roads, and to encourage us into additional advanced motorcycle training. Through a classroom-based presentation and an observed ride, bikers are shown advanced techniques, and given brilliant advice on how to improve their road riding. How they can stay safe.
"We're not here to tell you to ride everywhere at 30mph: it's about teaching you to ride as you normally would, but ensuring you can do it safely" said PC Stuart Appleton. "We're bikers ourselves so we get it: We're not here to ruin the fun."