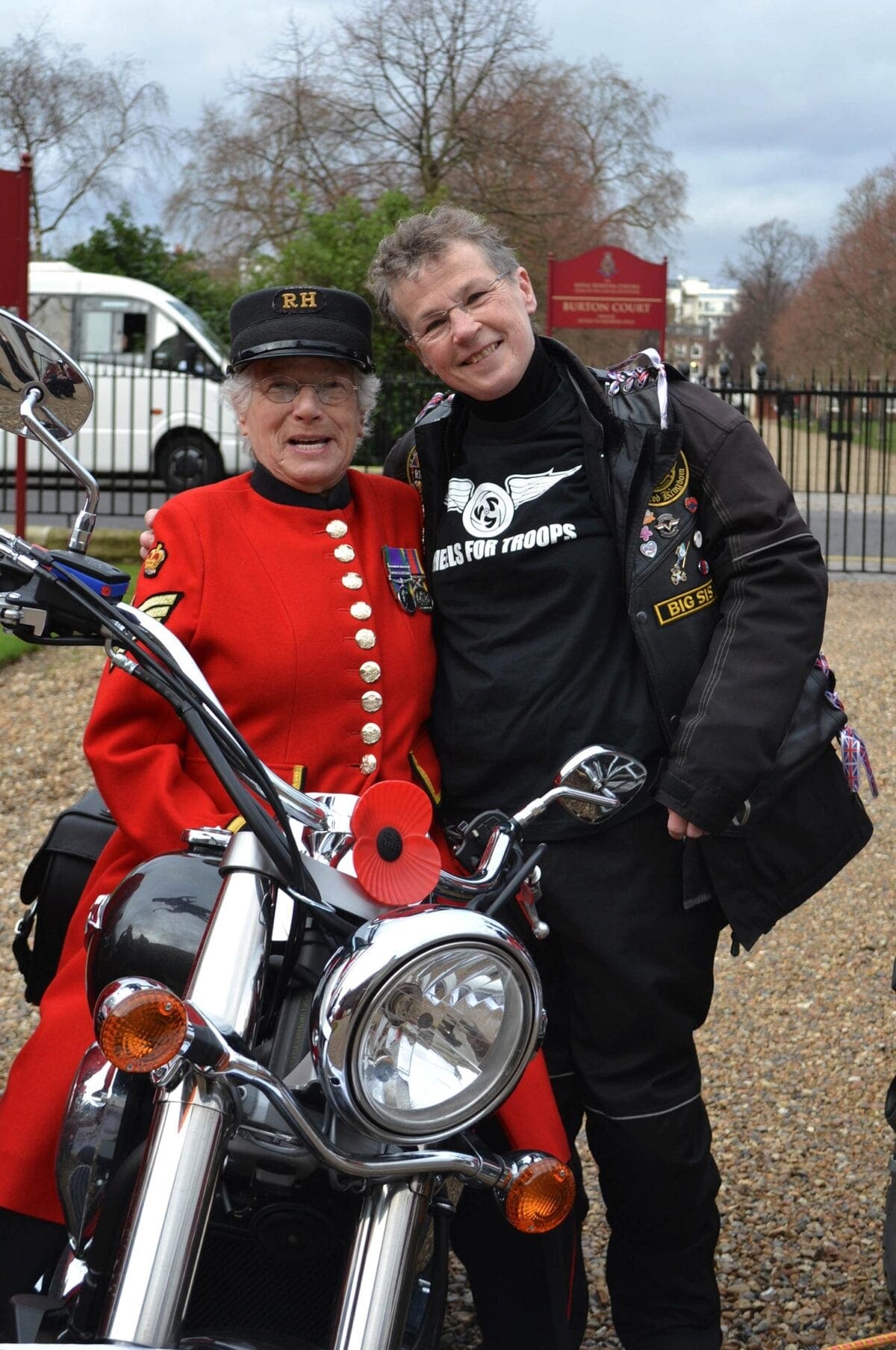 Chelsea Pensioners from the Royal Hospital Chelsea are gearing up to attend the fourth annual Wheels for Troops fundraising motorbike ride.
Wheels for Troops was founded by Amanda Jenkins from Reigate in 2012 following her son's return from a tour in Afghanistan to remember those who sadly lost their lives, and to raise funds for service charities.
Motorbike riders across the country are being encouraged to take part in this year's event, taking place in Surrey on Saturday 4 July. It begins with a 30 mile marshalled ride through the Reigate area and will culminate in a family fun day at Redhill Memorial Park.
The event will raise funds for the Royal Hospital Chelsea and service charities The Royal British Legion Poppy Appeal, Armed Forces Bikers, BLESMA and SERV.
Participants are asked to donate £15 to get involved in the ride, for which they will also receive a Wheels for Troops t-shirt. Previous years' events have raised thousands of pounds, and organisers hope 2015 will be the most successful yet.
Kate Marsh, fundraising manager at the Royal Hospital Chelsea, said: "It is wonderful for us to have support from Wheels for Troops and hope that this year will see the biggest number of riders taking part to date. The money raised in July will help us continue to provide a fitting home and the highest possible standards of care for our Chelsea Pensioners both now and in the future."
To register for the event or for more information, please visit the Wheels for Troops 2014 and Beyond Facebook page or www.wheelsfortroops.org