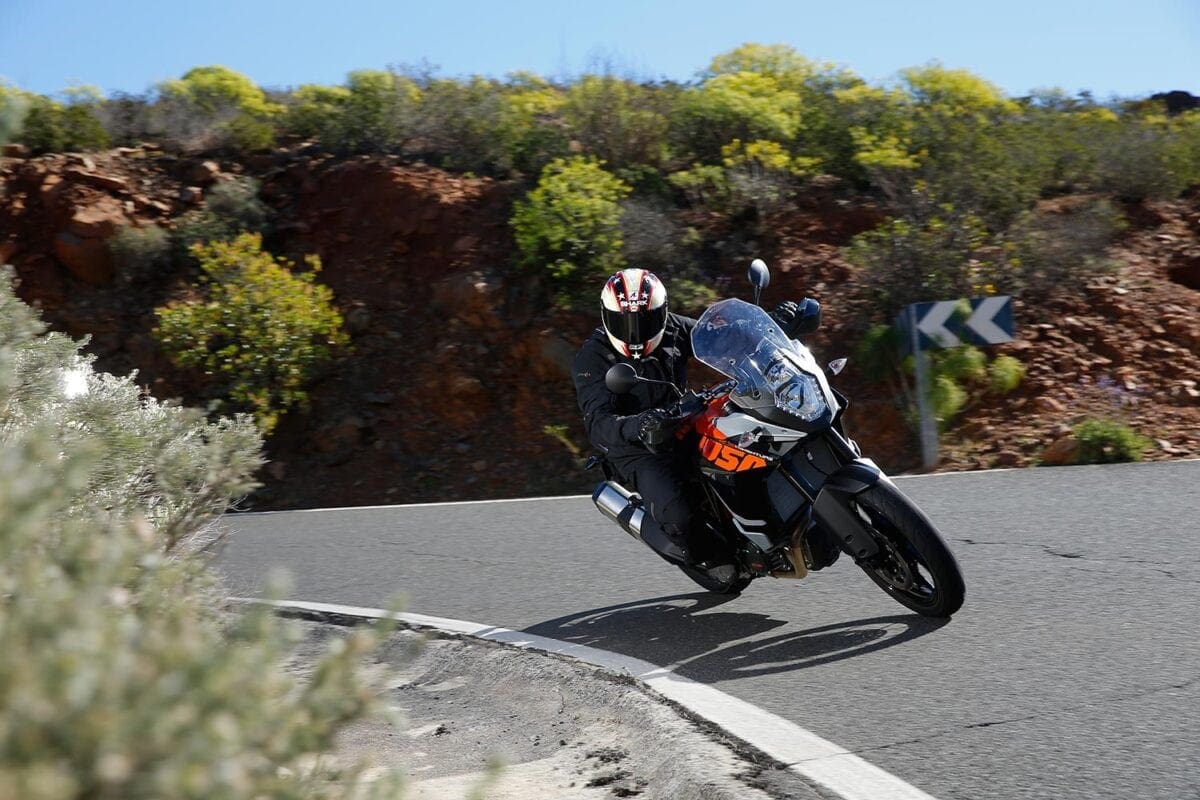 KTM 1050 Adventure | £10,999 | 93bhp@6,200rpm | 79 lb-ft@5,750rpm | Two-cylinder, four-stroke, 75° V-twin
Tested by: Tony Carter
Based on the 1190, KTM's 1050 Adventure came as something of a surprise last year – maybe we were all distracted by the bigger, louder new models. This machine is designed to be smaller, lighter and more efficient. Exciting yet safe… a bike for those that don't want the 1290's 158bhp. It can even be restricted to meet the needs of A2 licence holders… sounds like a great all-rounder to us!
Tell me about the engine
A reduced bore and stroke of 103 x 63mm takes the 75° V-twin down to 1055cc. It gets 50g lighter pistons than on the bigger motor, and there's a new crankshaft with more rotating mass on the flywheel and rotor. All this equals a lively engine that spins up quickly even from low in the rev-range. 93bhp and 79lb-ft of torque are healthy figures for an adventure machine, with the power output being the maximum permissible on a bike that can be restricted for an A2 licence.
Cleverly, while the 1190 peaks at 148bhp and 92lb-ft of torque, the 1050 still matches it up to 6000rpm. After that, it does drop off very quickly, so to avoid spending your time bouncing off the rev-limiter, you need to be pretty quick with the gear-changes if you're really winding it on.
A slipper clutch helps prevent the rear wheels from chattering under heavy braking or deceleration, and is set up to reduce the lever force needed during gear changes. Service intervals for the engine are every 15,000km – 9320 miles.
Article continues below...