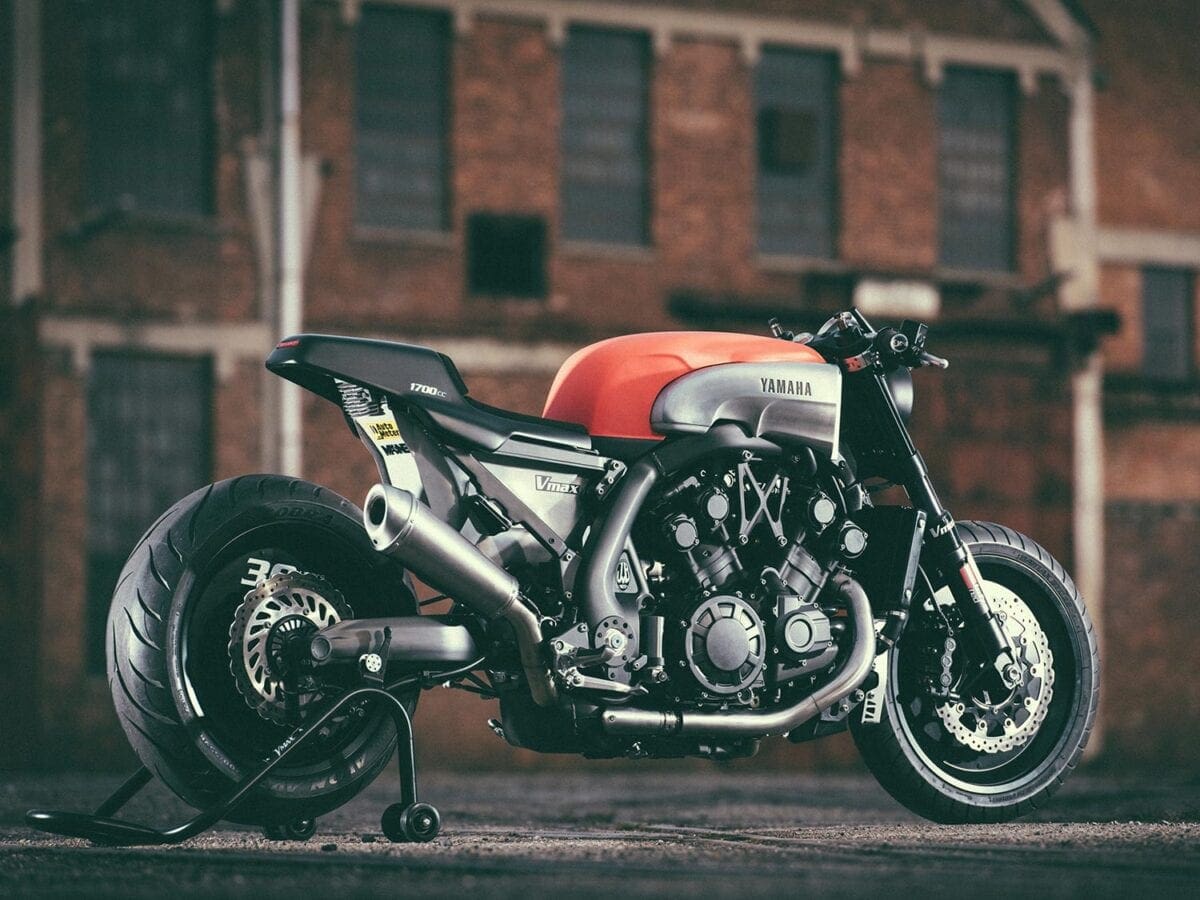 Yamaha's Yard Built projects see the world's top customisers adding their unique style to the Japanese company's machines. One of these projects last year also led to the new-for-2015 XJR1300 and XJR1300 Racer. Now, 30 years after the Yamaha VMAX was launched, the company has revealed the first pictures of German Builder JvB-moto's take on this 197bhp uniquely brutal cruiser.
While this is very much a one-off bike, there are two more custom builders – yet to be announced – so we wait with excitement to see what they produce.
The 30th anniversary of this future-classic was sadly tainted by the death of 85-year-old Kenji Ekuan, the designer of the original bike. The former Buddhist monk is also famous for creating the iconic Kikkoman Soy Sauce bottle and the Narita Express airport train.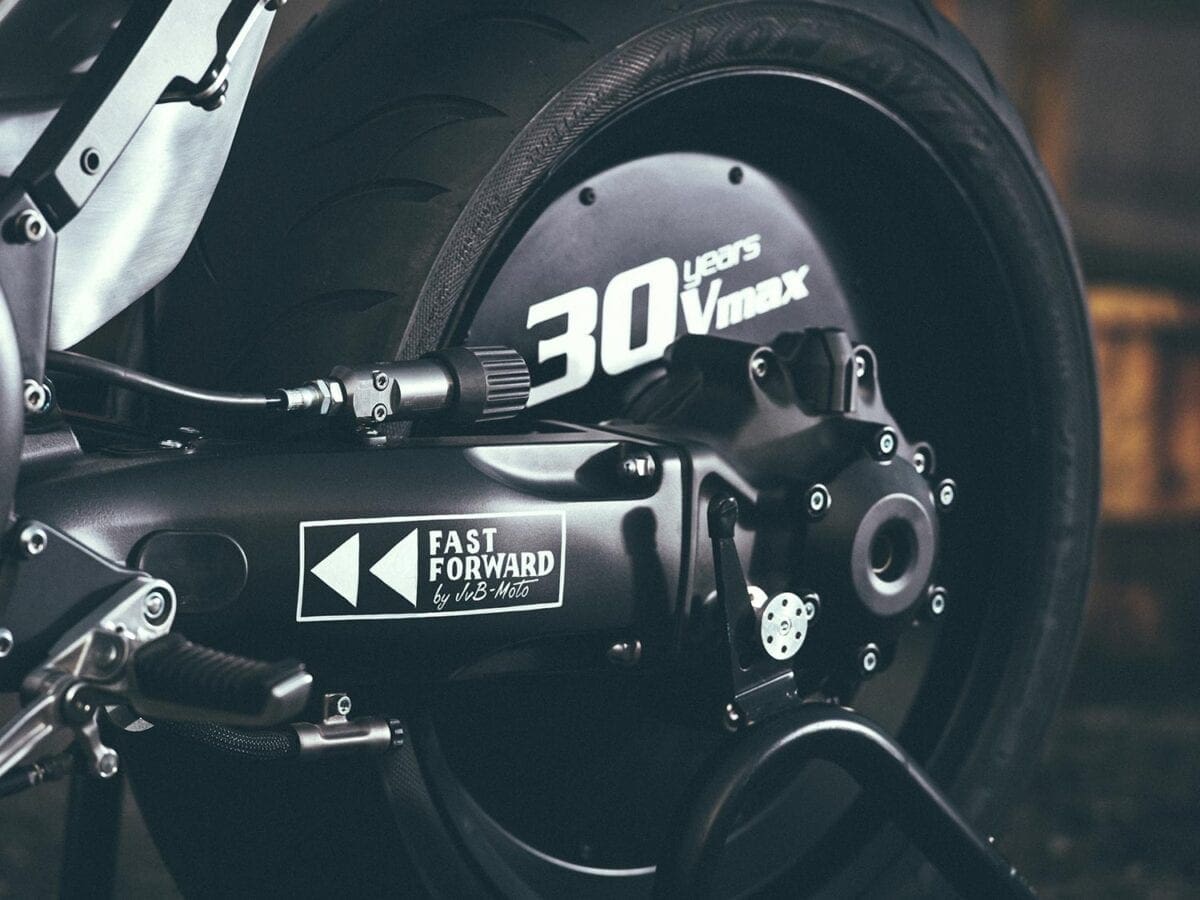 Cologne-based custom builder Jen Vom Brauck – owner of JvB-moto is a long-time fan of the VMAX, and credits the machine as one of the sparks that ignited his passion in motorcycles at the age of 15 in 1985. Despite not being available in Germany at the time due to its outrageous power, it has inspired JvB to this day, where he has finally had the opportunity to pour that passion into this stunning creation.
Jen's vision for the VMAX Yard Built special was to transfer the stock VMAX into a radical dragster-meets-café racer concept, exaggerating the brutal power for all to see. A second key element in the design is a tribute to the 30-year history of the machine, encapsulating elements from the first roll out of the bike in 1985.